Intel's Role in Critical Infrastructure in the Fight Against COVID-19 – The Six Five Insiders Edition
Intel's Role in Critical Infrastructure in the Fight Against COVID-19 – The Six Five Insiders Edition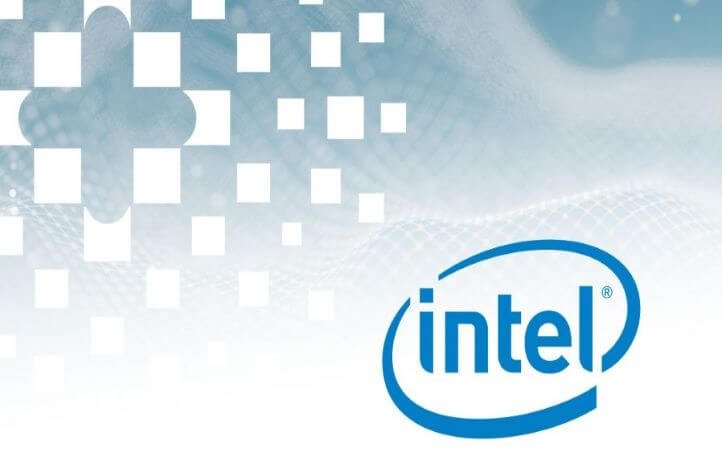 On this special episode of The Six Five – Insiders Edition hosts Daniel Newman and Patrick Moorhead welcome Jeff Rittener, Chief Governmental Affairs Officer for Intel and Darcy Ortiz, General Manager of Corporate Services for Intel, to discuss business continuity and Intel's response to COVID-19.
Intel's Role in Critical Infrastructure
Intel is the world's largest semiconductor chip maker. Their manufacturing operations are the backbone of the global supply chain. According to some research, Intel technology is used in more than 95 percent of internet communications and government digital infrastructure. The COVID-19 pandemic has placed a strain on the global computing infrastructure. As governments across the globe are issuing "shelter-in-place" orders, people are turning to video conferencing software and other SaaS products to conduct business. Intel products are necessary to satisfy that compute demand. Without a consistent supply of microchips for computers and servers, entire businesses that depend on these technologies would be at risk. Many hospitals use Intel technologies in computers, servers, and other devices that are critical to patient care. In China, robotics that use Intel chips are being used to transport supplies to protect critical healthcare workers. In the US, hospitals and doctor's offices have really ramped up telehealth programs to treat patients without putting them at risk. Intel technologies are used to power this critical infrastructure.
Intel's Pandemic Leadership Team
Intel, unlike many companies, had leadership prepared for a pandemic. In 2002, Intel created a Pandemic Leadership Team during the SARS outbreak. After the outbreak, leaders from departments across the organization, including representatives from public health and epidemiology teams, were tasked with creating a response team in case of another pandemic. The specialized team of experts — which Darcy is the head of — is charged with implementing policies that protect the wellbeing of employees across the globe as well as mitigating business continuity risks. While most Intel employees can work from home and business can continue as usual, some employees still need to go into manufacturing plants to ensure that the microchips and other necessary technology still gets made. The PLT created a clearly defined set of policies to protect employees in the case of another pandemic. They were able to quickly implement and expand on their current policies when the virus first broke out in China. The playbook includes the following:
Case management
Contact tracing
Cleaning and sterilization procedures
Communication protocols
Personal Protective Equipment for workers
Social distancing procedures
Having this clearly defined process and playbook before the crisis struck has helped Intel leaders and employees remain calm and protected — hopefully something all organizations will put into place once we return to normal.
Helping Employees Adapt
This shift to have employees work from home has been an adjustment for everyone. Not only do employees need to adapt to a new work environment, many are also tasked with educating children and caring for other family members. It's been a stressful month. Intel has worked to provide employees with not only the tools that they need to work from home successfully but also other resources like childcare. Intel is also in the unique position of having workers in factories so they're working to ensure that these employees have the resources that they need to feel safe.
Moving Forward
Each health crisis that we face continues to bring new challenges. Darcy noted that Intel strives to be a learning organization, adapting and changing as new information is available. The first priority for Intel has been employee wellbeing — keeping employees informed and safe is critical for business success. Intel has also worked closely in its communities to provide help where it can. In the last few weeks, the company has donated millions of dollars in support and millions of supplies to frontline workers. If you'd like to learn more about what Intel is doing to help in the fight against COVID-19 check out their website. Be sure to also check out Intel CEO Bob Swan's letter to customers and partners. Listen to the full podcast here and while you're at it, be sure to subscribe so you never miss an episode.
Transcript:
Daniel Newman: Welcome to the Six Five Podcast, Insider's Edition. I'm Daniel Newman, your host for this episode, along with my always-esteemed cohost, Patrick Moorhead. Today we've got another set of really interesting discussions going on and this one in particular is a fascinating one. I'm going to hold off on telling you who it is just yet and say this show, Pat, is being brought to you from our home, something that's kind of rare for you and I, but it's March, March of 2020, and I only say that because podcasts, you can sometimes listen to them in arrears. You might be catching this just after it's come out. You might be catching this a few months later. But March of 2020, we are amidst a very interesting time under our house stay-at-home orders because of COVID-19 and this is a pretty unprecedented time right now. But we're here and we're using this Six Five platform as an opportunity to really talk about what's going on in the world. So we'll introduce our guests and we have a really exciting show this time. But Pat, before I do so, as I always like to do, just checking in, how are you doing over there in Austin, Texas?
Patrick Moorhead: I'm doing great, Daniel. I'm in airports 45 weeks out of the year, over the past nine years, so it's been different. I see everybody a lot more that I don't normally see and sometimes you would think, "Oh, gosh." It's been almost scary and you don't know how people are going to receive you. But it's been a big eye-opener on a lot of different variables.
Daniel Newman: Yeah, it really has. Some of the images, when you watch the news and the media of New York streets at 5:00 p.m. on a Wednesday afternoon, completely empty. It's dystopian, it's crazy. But it's been a great opportunity to reflect and a great opportunity to slow down and have some conversations, spend time with family and so there are some upsides and I'm trying to find all of them here. But this episode, Pat, we have Intel. Great company, it's building semiconductors, powering those data centers and those computers that are enabling people to work from home, educate at home. We're really excited to actually have, not someone so much on the tech side, but to have some of their people on the pandemic team, the actual team itself. We have Jeff Rittener, who's in their Chief Government Affairs Office. Then we have Darcy Ortiz and Darcy is Intel's Head of Corporate Services and the team that's responsible for the company's pandemic leadership team. So without further ado, Jeff and Darcy, welcome to the show. Darcy, I'll let you go ahead first, if you don't mind and introduce yourself.
Darcy Ortiz: Yeah, great to be here. Thank you, Daniel. It's an interesting time. My job on a daily basis is I'm responsible for all of Intel's global facilities. As part of that, things like corporate security and public affairs and probably most interesting right now is environmental health and safety, which is why that pandemic leadership team falls under my team. So it's an interesting time for all of us and excited to share a little bit about that today with you.
Daniel Newman: Well Darcy, welcome to the show and we're excited to hear more from you. Before we start jumping into questions, Jeff, welcome aboard as well.
Jeff Rittener: Yeah, thank you very much for having me. It's very exciting to be here. My role at Intel is to look after our policy and advocacy with governments around the world. I have a worldwide staff, people located in Brussels, Beijing and also in Washington, D.C. I also run our global trade organization and we've been really busy the last few years with many of the trade challenges and now we find ourselves in a new challenge. This challenge is very similar in the sense that it really involves governments and really being connected and working with governments, so thanks for having me.
Patrick Moorhead: Yeah, it's really great to have the two of you on and what I've found so impressive with the last blog that Bob had sent out, your CEO, was this fact that you had a pandemic team going on for decades. That was super impressive to me. Jeff, it's interesting, chief government. Sometimes listeners might think government, one government. But I guarantee, you're collaborating and communicating with more than one government because Intel is a global business. But let me dive in here. So first, let's talk about Intel's role in critical infrastructure. We've heard that term used by the feds at the state level and even, gosh, here in Austin. So Jeff, what do you say to make the case to governments or that you've made so far that Intel is essential to their countries and even to fight the pandemic. I mean, I see it obvious. I've been in and around Intel for 30 years. I know what you do, but what's the case you've been making to governments?
Jeff Rittener: Yeah, thank you. Great question. The first point, I think, we want the government to understand that Intel is the world's largest semiconductor chip maker. I mean, our manufacturing operations really are the backbone to the global supply chain. According to some research firms, our technology is used in more than 95% of internet communications and government digital infrastructure in today's global economy. Critical infrastructure is so vital to governments around the world that their incapacity or the degradation would have a debilitating impact on essential services that really underpin nearly every society. Moreover, this COVID-19 pandemic has placed a strain on the global computing infrastructure. Many governments, we're finding, around the world are now, almost on a daily basis, weekly basis, they're prohibiting most of their citizens to engage in personal interactions; are requiring them instead to use telecommuting, telemedicine, remote schooling and other online activities. Newly developed and manufactured Intel products are necessary to satisfy that compute demand and to keep the global economy from stagnating. Simply put, without a consistent supply of microchips for computers, servers, for data storage or network operability and some of the other advanced technologies, entire economies, and in some cases, security, public health and more, would be at risk. These are some of the key messages that we're giving. What are we actually doing and we share this with the governments. Intel's technology products power the global digital infrastructure that is relied upon by our hospitals to function.
Let me give you an example. Our technology makes the day-to-day operations of hospitals possible through providing core computing capacity for the computers and also for the servers, used for their network operability and also for the storage of their data. Additionally, our technology is responsible for the compute power of medical research, robotics for assistant patient care and also artificial intelligence and data analytics for public health. Let me give you another example from China. Right now, robots are being used and they're really helping to reduce the human-to-human interactions. They're able to help doctors and nurses by transporting medical supplies and surgical equipment. So this is a real example of where our technology is really helping protect these critical health workers. Just looking around the world, finally here, Intel's telemedicine product components really have taken on just so much greater importance since the outbreak of this COVID-19. The telemedicine networks and devices powered through Intel technology, they help our hospitals and healthcare workers meet the demand for the increasing demand of care. Specifically, the benefits of telehealth, as you go through this crisis, is threefold:
One is to really reduce the burden on limited hospital space and the need for on-site healthcare workers. Two is to prevent the transmission of the disease from patient to the healthcare staff, also reducing the burden that's placed on the supply chain for all the personal protective equipment that's really essential right now. Then third is to better protect the chronically ill, those that are at high-risk and the elderly patients from contracting the disease and to keep them out of these on-site care centers as much as we can.
Daniel Newman: Sounds like Intel has a really significant role and I actually published about this last week. I read Bob Swan's letter that he wrote. He didn't directly say it, but I sort of directly deduced it and went to market and basically said, "The company's role is critical to the market. Right now, everything from making sure our students continue to be educated to providing the compute power that's needed by biopharma, healthcare companies, to be able to get the equipment they need." As we had one really interesting interview and I won't point to the exacts, but the more or less was science is done on machines now. It's done on computer. It's not done in laboratories with beakers. So having the compute at the disposal of all these people fighting the pandemic is going to be critical. So it's both about keeping work going, keeping the economy going, which is the lesser, but still important. But concurrently, keeping kids educated and helping healthcare and the biotech companies fight the good fight. So no question, the company is foundational and I hope that those making those decisions are able to recognize that.
Darcy, I want to engage you into this conversation now. I'm going to want to talk to you a little bit about how Intel's managing the balance between needing your workers to work from home and keeping people in the plant. No one's producing chips in their house. I mean, that's not happening at home. The plants need to keep running. But quickly, before I do that, Pat said something earlier. I'd love to hear from you about this. You guys have had a pandemic leadership team now for more than a decade, right?
Darcy Ortiz: Yeah, that's right. We have the Pandemic Leadership Team, whereas we call it internally the PLT because we love our acronyms, was first created back in 2002 during the SARS pandemic, the first SARS pandemic. Really, at that time, it was an ad hoc team and they were really formed to respond to that crisis and help put policies in place that would keep our employees safe. Then after that, a formal crisis management team was created and the PLT, with representatives from different corporate disciplined to work together to build a response to any disease threat that we might have in the future. I think what might be particularly interesting is for you to understand the makeup of this team. We have a mix of health and safety professionals, so we have a global medical director, an actual doctor, our global occupational health director and her staff, which are all registered nurses. We have an epidemiologist, an industrial hygienist on the team and then they partner with representatives across the corporate groups, the ones you would normally hear about in a company like HR, public affairs, security, legal, our supply chain. The partnership together is so that we can implement policies and processes quickly across the company to keep our employees safe. So it's really a specialized team of experts that leads Intel through these global health situations and the PLT itself is charged with safeguarding the well-being of our employees, while they're minimizing the spread of infection, partnering with local governments and public health organizations, like the World Health Organization, the CDC, et cetera, and following their recommendations. It's been pretty successful throughout the years. The team has helped Intel manage through lots of global health issues such as the avian flu, Ebola, Zika and H1N1, for instance.
Daniel Newman: Yeah, it sounds like you guys have a very well-oiled machine and right now, as the world is facing these challenges, I'm sure there's a lot to be learned from a more mobilized force, from other enterprises to governments. So I'm going to kick back to where I started though, because one of the challenges that we're hearing and we're seeing lots of companies, is really managing this balance for really, the needs of the workforce. I'd love to hear more about how Intel is managing this balance.
Darcy Ortiz: So the PLT is really managing a lot of this for the company, really meant to protect the safety and well-being of our global workforce, while we're mitigating business continuity risks and keeping the business running as well, right? And really, the PLT kicked off about nine or 10 weeks ago when this all started in China and we've been continuously monitoring worldwide the disease spread and assessing the health and business continuity list that we have at the company.
So like I said, we have a play book in place with standard operating procedures that we could draw from. Those include things like case management, contact tracing, how we clean and disinfect our buildings, personal protective equipment, communication protocols and the like. So we were able to put that play book into play quickly across China and then as we learned different things about this particular pandemic, we've added to that play book. For instance, we've added social distancing, which includes a broad-based work from home. Many of our employees now are working from home. Not the people that are making the chips, as you said earlier, right? People that can are working from home and so it's a very different model for us at Intel, but the social distancing practices for those that are on-site to help keep them safe, in addition to the things that we've always done. I would just say that having that clearly-defined process and play book before the crisis strikes is really critical.
Of course, you're going to learn new things along the way. You have to be a learning organization and be able to adapt to the different pandemics that come across. But really, these health crises are stressful and dynamic and having that orderly process helps us remain calm and confident and addressing the problems as we see them. So it really helps us mitigate risk to our employees and our business and really keeping our employees safe and their well-being is our top priority.
Daniel Newman: So Darcy, something I'd like to ask, kind of a follow-on here. How have your employees reacted? How are they feeling? Are you having the chance to get feedback from some of the BUs, the management teams? On the show, we've had the opportunity to talk to a lot of different companies and it's been interesting to listen to the adjustment period because people that went into work every day didn't just go home and suddenly be able to just turn on and it was like a switch. I mean, this is a process, right? I mean, I'm sure some of your workforce was remote, but is the feedback, are people adapting to this quickly? Where are people at and how is productivity been affected?
Darcy Ortiz: Yeah, it's definitely a change in the way we worked. And like you said, it takes some time to adapt and to learn. I think there's also challenges today with schools are also out, so kids are home and it's not even your typical work-from-home experience on a normal basis, right? So they're having to deal with all those kinds of things. We're working to provide them tools and best tips and practices. As a company, we're also looking at … I think you've seen a lot of our announcements on some of our child care that we're providing. We've stepped that up and different things like that to help people that are working from home. Then we're really trying to balance because we have a workforce that has to come to work too, right? We're balancing how do we make that as safe as possible for them and make it a great experience for them that are coming to work because they are providing that critical infrastructure, while we're also managing those that are working from home.
So how do we continue to have that sense of community while we have people working in two different places at the time? We've been doing webcasts just like we're doing here in talking to employees. We have a internal website where we have lots of communications every day. We also have our frequently-asked questions page, so we're getting consistent feedback, mailboxes where they can drop things all the time and we just add to that all the time. So constant communication and helping them through this transition.
Patrick Moorhead: Yeah, it's fascinating to me this notion of copy exact or things change, right? You have a play book but you pick up things and learnings around the globe to make it better and you need to reprint the play book. Anyway, it's just fascinating to me. So shifting to Jeff here, anytime you have conversations with a government, you're going to have some very interesting conversations. I mean, the politics and all this things, but what else should our listeners be thinking about that they might not be?
Jeff Rittener: One of the things that we've discovered is when we go to meet with governments, it really becomes an exercise of education, helping them really understand the impact for us. For example, it's really helping them understand the complex and global nature of our supply chain. In order to really maintain manufacturing production, our supply chain must also be protected. If our suppliers are not able to operate, then we're not going to be able to get the critical and essential tools, parts, chemicals that we need to keep producing. So as these government officials are outlining the various rules that they're taking to stop this spread of this, it does affect not only Intel, but also the ecosystem and the suppliers around us. So one of the things is to look at your entire ecosystem and make sure that the governments understand what needs to really become essential and what has to stay in play for us to be successful.
Daniel Newman: So from this conversation then, Jeff, I'm trying to boil this down and maybe get you to reiterate for me. But first and foremost, I think everyone out there agrees and this is really a focus of Intel is one, what Intel's business and its infrastructure is essential to really supporting the fight against COVID-19 because of Intel's role inside.
The second thing is the company really has a very sound and established practice for being able to manage its employees in this complex environment. This isn't something that's new, unlike many companies that are doing this and reacting this first time. This is something Intel's been focused on for nearly 15+ years. Did I say that? Nearly 15+, yeah, nearly 15+. Then, of course, that in the end, as we come out of this, as we abate this pandemic and we move into the future, that the company is really focused on building world-changing technologies. You really can't afford to wait, so that kind of goes back to that first point.
But those are my big three takeaways and I guess Darcy and Jeff, I'd just like to open it up to the both of you. Is there anything else you really want the world here to know about what Intel's doing or from your view, are there any learnings and teachings beyond just these strict day-to-day agendas that you feel that the people out there that are in the tech community, running companies right now that are listening to the show, might benefit from?
Darcy Ortiz: Yeah, I'll start. I mean, I think just being prepared for these is very helpful, but each one of these health crises brings a different challenge. So continuing to be a learning organization and adapting is really critical in these situations and keeping your employees in the forefront, of course. We're also thinking about our communities in this time and so how can we help them? We've made a few announcements in that space, too. We're a company that's known for our community giving, volunteering more than a million hours a year, so that's equally important at this time that we can help, especially those in healthcare on the front lines of this. It's a really challenging situation for us in business, but those are the real heroes today, so we're trying to help them, as well.
Daniel Newman: Yeah, on this date, 3/26, for everyone that's listening to it, it's 6:24 p.m. Central Time. I'm only calling out this specific moment because the news alert just popped up on my phone that the United States has actually become the number one location in the world for cases. So we've now surpassed China. This is something that a lot of people are talking about and people have a varying degree of belief in just how drastic this is and the measures that need to be taken. But this is serious, it's growing. Jeff and Darcy, I just want to thank you guys so much for joining us here on the Six Five Podcast, the Insider Series for Intel, for bringing you onto the show. It's a little different. Typically, Pat and I would want to be talking about the cool chips, AI, future of products coming from Intel labs, companies that you may be acquiring or investing in. So it's a little different. It's different for us. It's definitely different, I think, for the pandemic team and the government affairs team to be front and center of a media exercise. But I think, as a whole, it's a really important time and I think this is going to be a time that's going to be marked in history for a very long time. Our kids and our kids' kids and our kids' kids' kids are going to be hearing and learning about this crazy time in March of 2020 when COVID-19 became a world pandemic.
So I'll end it there, Darcy and Jeff. But thank you so much for tuning in. Thank you so much for joining us. Everyone out there, check out the show notes. We'll go ahead and point you to some resources that talk more about what Intel is doing. We'll get you pointed to that CEO letter from Bob Swan. For this episode of Six Five, Patrick Moorhead, Daniel Newman, thanks everybody. We'll see you again really soon.
Disclaimer: The Six Five Insiders Podcast is for information and entertainment purposes only. Over the course of this podcast, we may talk about companies that are publicly traded and we may even reference that fact and their equity share price, but please do not take anything that we say as a recommendation about what you should do with your investment dollars. We are not investment advisors and we do not ask that you treat us as such.
Image Credit: Edge AI Vision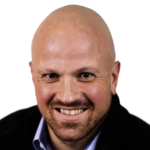 Daniel Newman is the Principal Analyst of Futurum Research and the CEO of Broadsuite Media Group. Living his life at the intersection of people and technology, Daniel works with the world's largest technology brands exploring Digital Transformation and how it is influencing the enterprise. Read Full Bio