Cloudera, Samsung Unpacked, Cisco Earnings, Qualcomm Chips, Apple's Odd Ad & Text Strategy – The Six Five Webcast
Cloudera, Samsung Unpacked, Cisco Earnings, Qualcomm Chips, Apple's Odd Ad & Text Strategy – The Six Five Webcast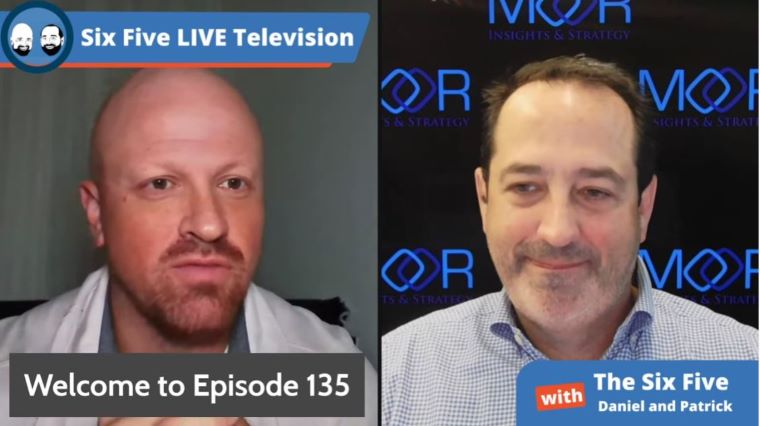 On this episode of The Six Five, leading global tech analysts Daniel Newman and Patrick Moorhead dive head first into the tech industry's latest earning reports to see who made a big splash and who belly-flopped.
On deck this week is:
For a deeper diver into each topic, please click on the links above. Be sure to subscribe to The Six Five Webcast so you never miss an episode.
Watch the episode here:
Listen to the episode on your favorite streaming platform:
Disclaimer: The Six Five Webcast is for information and entertainment purposes only. Over the course of this webcast, we may talk about companies that are publicly traded and we may even reference that fact and their equity share price, but please do not take anything that we say as a recommendation about what you should do with your investment dollars. We are not investment advisors and we do not ask that you treat us as such.
Transcript:
Patrick Moorhead: Hi. This is Pat Moorhead with Moor Insights & Strategy and we are here for another Six Five Podcast. It's Friday morning. I'm joined here by my favorite co-host Daniel Newman of Futurum Research, who is broadcasting from an undisclosed location. Daniel, how are you doing?
Daniel Newman: Somewhere in the middle of the Mediterranean or sea, somewhere warm, somewhere beautiful. Not really a vacation, but I'm going to kind of make something of it. It makes me think of our bestie pods with the All-In guys and it's always Chamath, right? Chamath is always from an undisclosed bunker somewhere in Italy.
Patrick Moorhead: I don't know. He's been pretty disclosed when you hear his captains in the background and you see the boat moving. Are you sure you're not in Chamath's galley or something?
Daniel Newman: Yeah, I'm in about a 300 square foot hotel room that I'm trying to make work for this. So, no, you can be sure of that. But yes, it is almost nighttime here. It's Friday night. But I love everybody out there so much that, Pat, not even Friday night, somewhere warm, where there's probably much more fun things to do, what I choose over hanging out with you, buddy, my bestie, and of course, all of you that are regular listeners, we love you here. Thank you. And there's too much going on in tech. And Pat, we got to get on with it.
Patrick Moorhead: I know. Hey, the first thing I'd like to say though, is if you are new to the pod, we cover six topics around five minutes each, sometimes 10, based upon how good the topics are. And we are going to talk about publicly traded companies. So please don't take anything we say as investment advice. I recommend to do the exact opposite of what you think we're inferring, but maybe I don't actually mean that. But what I do mean though is, don't make investment or trade or come up with your investment strategy based on anything we're saying. So Daniel, we are talking Samsung, Cisco, Cloudera, Qualcomm, Apple, Google. I think we're talking about Apple twice. But let's jump right in.
Daniel Newman: Do it, man. Let's do it.
Patrick Moorhead: Let's jump in. So Cloudera made one of their biggest announcements in the company's history, and it's called Cloudera One. So if you're not familiar with Cloudera, what they do is, they're an end to end data management company. All the way from ingest and management and security to data lakehouse data, warehouse, AI, and even working on those machine learning algorithms. They have been an on-prem solution. As they started, they extended to the cloud, but you still had to manage it. And essentially what that did is that made it really hard for the data scientists, the developers, the ML engineer, the BI analyst, and the business user to just jump right in and get started because essentially you had to have somebody managing the infrastructure. They had to manage the compute and they had to manage the server. CDP One is a SaaS version of this, right?
So it's simple to use. There's no operational skills necessary. It has built in end to end cloud based security. So if you do care where it's being hosted, the first version of this is coming out on AWS, but based on the company's relationship with Google and with Azure, I'm fully expecting for that to be an option, too. And this really expands the portfolio from this target market global 2000 for the company to really the global 5,000. And not only are these new types of companies, but they're also new types of personas, right? You've got IT execs, you've got data science leaders, and then you've got data platform owners and it really does financially open the aperture.
Now, the company's private, which means it doesn't have to really talk about all, let's say the financial implications of this, but for my simple math here, in terms of looking at the market size, I think it likely at a minimum doubles the footprint of the company. So good launch. I haven't written anything yet, but I will. And you'll first see it on Forbes.
Daniel Newman: Yeah, absolutely. You're always the Tom Toms for giving deeper analysis of the news it hits. That's kind of what we do here, but for those of you out there, I'm going to plug Pat's Forbes column. He does a really good job over there. Yeah. So I think you made a couple of really good points. Broadly speaking, a lot of these companies that have rich histories big data are starting to be seen as a little bit more of an older technology and have been disrupted by some of the players that have come in the hyperscale clouds, the snowflakes, the data bricks, this is something that happens in every industry as disruptors enter the fray.
Over the last few years, you've seen Cloudera migrate from a heavily prem-based offering to a hybrid-based offering to now having a SaaS offering. And I think this was an inflection point that the company really needed to go through with CDP One, SaaS is important, giving customers a way. SaaS is one of the best vehicles for doing that. Cloudera of course, went private over the last year. And I think the large intent was to actually get products like this launched and give it a fair runway time to have adoption take hold. And so with CDP One, I think the company is putting them in a SaaS offering, putting together compute, cloud storage, ML, streaming analytics, enterprise grade. I think I counted faster than my fingers, but my point was there was many things going in.
The company reducing operational costs that can be in a few different ways through the streamline to SaaS-based offering, can also be through the low and no code capabilities that they're building that are going to enable companies to have citizen developers be more involved in the data pipeline. And then of course they're proclaiming to be a first and only that have built-in capacity to ingest data from on-prem to the cloud. So that's kind of an interesting thing to keep an eye on is, does Cloudera CDP One offer things that are truly unique and different than the competition?
I think as a whole, the move to SaaS is important. I think this is a big launch. We will be at Cloudera evolve. Last thought and I'll get on song to the second topic, but this effectively, I think you and I are both going to be really interested in hearing customer stories. Customer stories about A, how did their current customers expand their business with Cloudera? And B, how did it help a new breed of customer come into the Cloudera fold to basically gain [00:06:30] that net revenue expansion that's so tightly wound with SaaS-based offering. So, that's it. That's all I got to say. We'd managed to spend six minutes. I said we always do. We always do.
Patrick Moorhead: I want to thank Elon for that. So let's move to the next topic. A little bit different. Cisco had some very surprising earnings, Daniel, didn't they?
Daniel Newman: Yeah. Pat, I'll give you the twofold. While a lot of companies had massive steady period throughout the pandemic. And that's because, as I mentioned this is a company that's shifting to more ARR, shifting to more software. Some of its business units are finding new vehicles for revenue growth and creation. So they've been growing more on that steady single digit percent, but after what was a rougher quarter one quarter back and you and I had a really good segment kind of talking through why that happened and we can certainly link everybody back to that.
This quarter was much better. Chuck Robbins reset guidance. And the company was basically able to deliver a very on par year over year result in terms of overall growth, but it had a very good beat they had promised to the market. After he reset the guidance a quarter ago, they beat on earnings, they beat on revenue. And that's what the market was looking for in the market popped in response to that.
Now, Pat, beyond that, some of the areas that I think in Cisco we've really got to pay attention to is, where does that revenue come from? Two things I've been really focused on is one, are they growing ARR because everybody wants to see is that happening? And they were able to show that they were making progress there, 8% growth in ARR. Product ARR jumping 13% in the quarter. On a year over year basis, their business, Pat, the biggest growth area, security. So you look across the business portfolio and it generated about a billion dollars in the fourth quarter, but it was 20% growth.
Now, you look across the rest of the portfolio, the biggest revenue contributor, almost 50% of its revenue comes from its networking business. That was flat year over year. It's internet for the future, which is its Silicon optics and its massive infrastructure business actually dropped about 10% and it's collaboration was only up 2. They saw some growth in applications, which we're going to hear more and more about with what they're doing with observability percent. But across the board, like I said, it was kind of a flat in the broader scheme of how they performed, but it was a nice growth, a nice beat versus what the market had expected. And if you were reading the press clippings heading into Cisco's earnings a few days ahead between supply chains, between some of the various sort of negativity about the market, I think people thought they were going to miss. I really do think this is part of the reason why the stock responded so positively. I think the market thought they were going to miss.
In other areas, Pat, I would say a little bit of growth on subscription, a little bit of strength in their recurring revenue, but I don't know, I think it's really interesting. Maybe you could talk more about this so I don't take all this steam, but hitting revenue was good. Beating earnings was good. Seeing the ARR jumping 8% is good. I think people would love to see that grow faster, given the size of Cisco, but the interesting part is the security business. That was a really good growth number. And I'm wondering how much that's a secular trend in your mind, because my opinion is, we've seen it with Microsoft as well, that number's been surprisingly big and some of the incumbent players have been really succeeding by leaning into security. And I think that could be an area for Cisco that could really help them offset some of the aging of other parts of the portfolio because the observability is going to take more time. Security could be a winner for them. What do you think?
Patrick Moorhead: So they had a great quarter, but they just completely blew away, I think, what people were thinking. I think a lot of people were thinking that this huge backlog, which by the way, Cisco really doesn't talk a whole lot about backlog until some of their revenue numbers were a little bit light, so people didn't necessarily buy in or give them any credit for that. There's also some rumors of kind of double ordering, right? Which says, hey this backlog isn't real. And then there was a fear that this backlog, because of some of the fears over the future of the global economy could make people hold off. But no, they totally showed the naysayers that they were wrong, even though they hit their internal or their external forecasts, they beat the straight on the top and the bottom, meaning that there were essentially discounting that backlog.
The big news is that enterprises are still buying, right? And that's exactly what they do. And, and while enterprises might be buying, if I look at Juniper and if I look at Arista, enterprise isn't growing as quickly as let's say, high performance trading or the hyperscalers. And as you saw, the number for the service providers that Cisco talked about was down 10%, essentially, which they call the internet of the future. But no, I'm really excited about security, too. And it seems to be a little bit lumpy. So I don't know if that was just a huge deal coming through. There is definitely a challenge in terms of the complexity that comes with security, because security isn't just one thing. There's about a hundred sub segments of security.
But if you're attempting to go with best of breed and then cobble it together, you end up being two or three revisions behind best of breed anyway. So this is why companies like Cisco and even Microsoft are seeing such big numbers out there. I need to do a little bit more research on the lumpiness of this Daniel, but overall, the numbers speak for themselves and they had a decent guide as well. So congratulations to Cisco.
Daniel Newman: Yeah, it was a good call out. Just a quick boomerang, but the guide was solid, single digit but growth. And, the growth that they expect to actually accelerate throughout the year, which again, everybody has to keep in mind what was being expected coming into this. And I think a lot of people expected doom. I think Chuck and the team outperformed. And I think it was a big positive on the macro, but it was also a big positive on Cisco's operation.
Patrick Moorhead: Yeah. Let's move to the next topic here. Very different here, Samsung unpacked. So-
Daniel Newman: Wait, wait, wait, people like to talk about devices, Pat?
Patrick Moorhead: Yeah. Can you believe that? Just like the cloud doesn't run on error, SaaS properties and applications don't run on error either, Daniel, you only need that little device to make it happen. The overall smartphone market is down. What we've seen from Qualcomm's earnings and Apple, that premium devices very much keep going. And here we have Samsung's unpacked where they brought out two upgraded versions of its foldable smartphones. So the Galaxy Z Fold 4 and the Galaxy Z Flip 4 and they also brought out a new smart watch.
So I believe that these foldable markets require these incremental changes to essentially overcome objections, right?
And if I look all the way back in the first version, the objections are pretty much the same as they always have been, which is durability, weight and size and price, right? And the trade off on, hey, am I giving up something on a premium camera? Well, with this latest launch, Samsung incremented all of those objections down. So the displays on both of these new devices are 45% stronger than the Fold 3 and the Flip 3. That is a big deal. And last year it was an 80% improvement, this year it was a 45% improvement. I don't see people doing videos anymore that show a broken screen on the Fold or a scratch screen on there. The other thing the company did, is it powered this with Qualcomm's latest Snapdragon 8+ Gen 1, which is a total improvement to the overall package in terms of battery life, in terms of performance, compute performance, AI performance, and GPU performance.
That also got an upgrade on the wireless part, where for the first time the foldables were supporting 6E wifi, which is better for connectivity, not only from a range perspective, but also from a performance perspective. So we also saw a full Qualcomm offering, right? There's no Exynos in any of these folds, which again, a big shout out to Qualcomm. That didn't surprise me, given Qualcomm's previous announcement about Samsung going all in on premium Galaxy S devices. But it was nice to see when it came through that there was no Exynos in this line.
So big improvements. Little improvements like 12L Android, which gives better multitasking support, which when you're looking at a foldable is a requirement because you're essentially doing a lot of windowing and you're doing drags and drops and copies and paste between these different apps. The final thing I'll talk about, which I'm going to admit, I'm not a huge fan of is, they added the task bar, which gave yet another way… so there's now two different ways to multitask when you're actually looking at the device. I think it could be a little bit complicated, but I'm going to have some patience and go from there.
Final comment, big picture. The fold line, half of their sales are coming from Apple users. So Samsung finally has found a way on the most premium of devices to be able to go after Apple folks. And I'm not expecting that we're going to see a foldable iPhone anytime soon, but I guarantee you, there are prototypes available and Apple working on them just in case.
Daniel Newman: Yeah, will Apple ever change its ways. We'll spend some time talking about Apple and its defiance and brilliance together one time as we get to the end of this show, I think the last two topics are both Apple related. The unpacked events, Pat, I've not followed as closely as you, but I did read your Forbes piece, second plug this podcast. But you actually did a really nice long dive on this. And there was a lot to announce there. Look, first of all, the whole Galaxy line is moving rapidly to being more on par with the Apple line.
And by the way, performance wise, that's not really new, but I think in terms of perception, that is something that's taken a lot longer. You look at everything from the new watches to the new buds, the packaging, the feel, the touch, the look, these things are coming a long way. As I am traveling overseas, you do see a lot more by the way, Samsung and Android use and when you leave the United States. So it is interesting, I saw Folds on a number of different trips this week, where I actually saw them… I know. I was saying like, I never really see them in the wild, in the States. And that just kind of further exemplifies the popularity that Android. Samsung and premium products have outside of the US.
I think we're a little bit misled as to the whole world, because we are so ethnocentric here in the states that believe the whole world always does everything like we do. But having said that, Pat, the Folds are just brilliant. The whole idea of a device that gives you multiple surface, more surface when you need it, gives you multi windowing. As I say, we are moving to a world where our more mobile device is our number one. If it isn't already, hey, Mr. Fold. It is our number one. And, while the PC has proven to be essential, Alex Cho will like that I said that from HP, during this pandemic, what we will find is that in the end we do first and foremost, tend to rely on our mobile devices.
So having a mobile profile that allows us to do more and more of what we need to do is only going to add value. And of course, Pat, you mentioned this, I think it's also worth mentioning, the decision by Samsung to double down on Qualcomm was smart. It just is. You and I are both very bullish on Qualcomm. We've worked closely with the company for a long time, we see how well the technology works, but this is going to make their phones more competitive. Look, everybody out there whether you're an Apple fan or not, there's a reason that Apple keeps coming back to the Qualcomm well. Apple has spent a fortune trying to vertically and horizontally integrate everything so that they never need a supplier like Qualcomm. And to this point, they still do.
Samsung doubled down on its relationship with Qualcomm as well because despite its own capabilities to manufacture chip sets, they still find the performance and customers are clearly getting a better outcome when they work with Qualcomm on that premium tier. This really sets us up nicely for the next topic, Pat, a good launch for Samsung, a deepening line, an improved perception, strength at the top tier. And by the way, let's not forget for a minute that the fallout has not been a bad thing for Samsung in the Android space. They've certainly been able to pick up the ball. We talked about this last week with Motorola as well, but there's been more market for both those companies. So unpacked has now been unpacked.
Patrick Moorhead: Let's do that. And speaking of Qualcomm, is Qualcomm getting back into doing server chips, Daniel? We're not a rumor show here, but when something comes out like this in markets that we cover-
Daniel Newman: Yeah, let's say this is a bit more of a speculation piece, but this isn't one that we found on 9to5 Mac or a rumor show, this is on Bloomberg. And yet generally speaking, when the journal or Bloomberg starts to print something, there tends to be morsels of truth in what they print. They tend to be.
Patrick Moorhead: Well put.
Daniel Newman: So what's going on here is effectively this is a bit of a rumor, but they bought the company, Nuvia, is going to be probably seen in their next generation of always connected PCs. And, again, as mentioned, this is a bit more of a, hey, we're not sure, but apparently they're planning to take another run at the server market. And AWS is apparently one of the companies that's interested in looking at what Qualcomm is offering, according to this piece. Again, this isn't stuff, Pat that you and I would verify or commit to truth just yet, but I guess maybe the more interesting topic here is, will Qualcomm go down this path?
Now over the last year, we've seen Arm obviously enter and become a much bigger provider of instruction sets that have become part of the cloud scale; Microsoft, Google, AWS. We, of course, know and we've talked endlessly about what's going on at Intel. AMD has seen some growth there as well. But Qualcomm has made some moves. They've been big on diversification. The company's made a big move into automotive, built a 15-plus billion automotive pipeline. The company's gotten big in IOT. Now 15% of their business. Their IOT business, Pat, is almost as big as their licensing business now, which is an absolute juggernaut in the world of technology.
But right now, Qualcomm's revenue is about 50% phones. And I think that's something Cristiano Amon wants to move away from aggressively. The company's been investing heavily in moving to premium tier PCs. I mentioned ACPC, always connected PC earlier, but the technology that they've inherited gives them the possibility of also deepening its roots in servers. The company has tried some stuff. They had that Cloud AI 100, they were trying some different things to enter data center, more aggressively, Pat. But I guess the question mark here, I'm just reading the rumors and responding to them, is this something that the company's going to really go and what part of the market are they going to go after? With Nuvia, they have some really high quality processing capabilities and they plan to compete against Apple in the premium PC space, Pat, but this is kind of the first I'm hearing of this.
So it's a big business. I think according to the report, a 28 billion a year run rate for the revenue. It's something that, of course, all the big hyperscale cloud users use a ton of, it's something enterprise users use a ton of, it's something that many of the big cloud providers are starting to build on their own. And of course, Qualcomm likes to partner, understands markets, understands channels very well, could they build something that would be super effective potentially for some of these cloud companies to meet some certain requirements?
So across the board, Pat, I said, one thing I'll mention that maybe sets you up nice, you always say there needs to be three competitors in the data center server space. There's more competitors rising with Arm, but right now it has been very much an AMD Intel race for a long time. Of course, does Qualcomm want to play a role there? Same thing in the PC space that we've talked about. But I don't know, Pat, this seems interesting to me, Qualcomm has definitely been on a terror of diversification.
They've been growing that business successfully by cross pollinating its capabilities into new areas and markets. And could they succeed here? There's nothing really at this point to indicate that they can, but under Amon in his history now and showing that he can diversify the business, I wouldn't bet against it. I think that this would be a very interesting space for them to enter, but that's the direction they're going. So I'll leave it there because I don't have any insider info at this point.
Patrick Moorhead: Well, and if you did, you couldn't share it.
Daniel Newman: Oh wait, wait, this show is for information and entertainment purposes only. All right. Rock and roll.
Patrick Moorhead: So let me first start off with definitions. There are servers in the data center and there are servers on the edge. There's multiple servers sitting in every McDonald's. They just happen to be bolted to the wall. And there's another server, a pedestal server sitting on the ground, running other types of operations. And there are also servers that are in those cement bunkers in carriers. Well, first off, I do believe that Qualcomm will provide parts to those. And quite frankly, they do today, particularly when it's accompanied by one of their AI 1000 inference accelerators.
But, I think the discussion here because of the competitors, Bloomberg was talking about data center and, first off, data center has a very long memory. And the way that Qualcomm exited, I think will be scrutinized for a long time. Heck, it probably took five years for AMD to get their credibility back after they exited the data center market, but they had to come up with a rocking offering that was twice the performance of something in there.
So the value proposition would need to be quite different and quite commanding. Qualcomm has the ability to do custom parts, but they actually haven't done custom parts. They have the ability to, and they're masters of the SOC. They can integrate everything. One thing that the company would need to look at is, when you get into the data center CPU market, it's not just the data center CPU, it's an entire ecosystem around it. Qualcomm could potentially leverage what Arm is doing in their IP when it comes to IO and things like that. But it's a very expensive offering.
Software is completely different, too. The company would have to invest heavily into Linux and Linux drivers, and also to make sure that the application stacks are running okay as well. So listen, is it technologically possible? Yes. Would it be an uphill battle for Qualcomm? Absolutely. But I think more competition is always better. By the way, Ampere. I don't know what they're doing in revenue, but they certainly have signed up everybody out there that is credible and relevant who isn't doing their own first party design, i.e., AWS. But, Ampere is now an Azure, Oracle and Google. Again, it's one thing to get the instances there, it's another thing to get customers to sign up for them. And by the way, t's not even GA yet, aside from Oracle, but we'll see. I think there's an opportunity here.
Daniel Newman: Yeah. It was super interesting and speaking of super interesting, you want to get diabolical?
Patrick Moorhead: Yeah. Let's jump right in here. So I have a lot of Apple products, Apple Watch there's my iMessage phone.
Daniel Newman: We'll talk about that later.
Patrick Moorhead: Yeah. But when it comes to what Apple is doing in the ad space, I think it deserves probably diabolical. So if you recall, for the last five years, six years, Apple has been on a tear talking about user privacy and basically that it's, I'll paraphrase it, essentially, it's a human right. And on the surface, you can't disagree, right? You should be able to turn stuff off that you don't want, that's out there. And Apple was essentially the white knight who came in, who was the opposite of Google and Facebook and every other company that made its money off advertising.
So Apple came in and instituted some controls that essentially made it harder for the Google's and the Facebook's and the Snapchat's to monetize the platform. It was called app tracking transparency. And again, on the surface, Daniel, it's wonderful. Apple loves the users, but guess what? Surprise, articles from both Bloomberg and Wall Street Journal. Wall Street Journal had an interesting one, before Apple instituted ATT, they were having secret negotiations with Facebook, now Meta, to better monetize the platform. And according to the Wall Street Journal, Facebook would pay Apple kind of like… not the same structure, but pay Apple like Google pays Apple.
And, and once those talks fell through, Apple went and initiated ATT and these negotiations happened between 2016 and 2018. Everybody hardened their positions and, boom, ATT come out. And then the same week, Bloomberg runs an article, Mark Gurman, essentially saying Apple is set to expand ads, new areas of your iPhone and iPad in search of its next big revenue driver. And we've already seen apps show up in settings. We show preferential treatment of Apple applications all throughout its content where it's prioritizing its content and essentially breaking the rules that it sets up for other content providers like Netflix, like HBO and folks like that. And now there's talk of monetizing all the other apps.
So here's the way I'm just going to net this out. Apple is saying one thing and doing something dramatically different. And at the end of the day, all my pessimism about Apple's privacy, that I have been spewing in my articles on webcasts and in my tweets has happened. Apple is going to become an advertising machine. I do have to call out that… Well, actually, I don't know if it will actually abide by its own rules because it doesn't abide by its own rules when it comes to applications and content. Advertising that it's asking everybody else to do. So with that, Apple, shame on you.
Daniel Newman: Yeah. It's a weekly topic. It should be the FiveFive plus an Apple shaming segment because every week there's something.
Patrick Moorhead: Are we the only analyst who call this stuff out, Daniel?
Daniel Newman: Yeah, look, it's kind of one of these weird things, there tends to be two or three disconnects with companies that tend to lead to people not saying the appropriate things. One is, if a stock makes people a lot of money, people tend to be extra nice to those companies. Two, if you have a personal relationship with the product, which in the case of many of the analysts we know, it's hard to detach.
But, someone told me in a recent meeting that the analyst job is to be critical. And so I won't call out who said that, but it's something that sometimes we may seem overtly positive about things and maybe the reason we're always so critical about Apple is because no one else does it. Because look, we could have segments where we could talk about all the great things Apple does. The company's clearly got some-
Patrick Moorhead: That's boring.
Daniel Newman: So the reason we do this is because we know it goes against the grain. And the thing is, we also do it though, because we know it's right. First of all, so let me give Apple a compliment. The privacy strategy was brilliant because, A, people ate it up. People ate it up. They go, oh, not only does this company make products we love, but they really care about our privacy. They're going to lock up my personal life in that little cute little click with the lock. But, here's the thing that Apple also did… and look, Apple and Facebook going toe to toe, good for them. You know what, two giant companies… Facebook's a horrible organization. They do terrible things with our data. We know this, this isn't a secret, but they're capitalists. So people, they make money and they offer service by the way that people care about.
I keep up with a lot of people's lives because of Facebook. I keep up with a lot of people because of iMessaging. And, we'll talk more about that. But long and short here, Pat, is, they basically blew up an industry. They basically changed the rules in a way that would be extremely unfavorable to all their competitors. And they did it under the guise of, we're doing something good for the consumer. And then, once they've blown it up and made it really bad for everyone else, they sort of start changing the rules back and say, well, okay, now that no one else can advertise and we've got better data and more data, we'll start turning up the crank.
Remember the old turn it up to 11. They're going to start turning it up to 11 now because they've basically taken out… Facebook was the biggest competitor standing in its way. And let's face it, just like software needs a semiconductor to run on, these apps need a device. You said it earlier, I'm going to repeat it, I'm going to kill a mosquito. That's what happens when you're close to the water. But anyways, kill the device or kill the app. People still need the device. Now they can just do it right in the Apple iOS.
So you know what? Capitally speaking, Pat, as someone who is capitalistic, good for you, Apple. In terms of your BS fricking, we're doing this for you, the people though, come on. This is what we're calling out here. We're just calling it, look, you're getting what you get out there. And look, I'm an Apple user, you're an Apple user, but don't for a minute, think this is out of the kindness of their heart. As they crank up advertising and add more ads into things that used to be add free experiences, just say, this is what you get when you kill competition, which brings us back to the freaking competition discussion, which again, Apple is still the only company I think that actually needs some antitrust rulings against it. And guess what, Pat, I don't think they ever will. So I know we're coming up on time. So let's talk about one more.
Patrick Moorhead: Somewhat related article is Apple versus Google and this whole RCS controversy. Daniel, you're on a roll, buddy.
Daniel Newman: Look, we don't even need to really go down too much down the technical rabbit hole. Let's just talk about this through the lens of the discussion, right? So there's been some discussions coming out, does basically Apple need to open up to allow for RCS, which is a protocol, but basically to allow the texting to be ubiquitous. Okay. So Pat, why do you carry your iPhone device? Really, why do you have it?
Patrick Moorhead: I've said a hundred times, it is my iMessage. It is only for iMessage because my family will only use iMessage and not like… Yeah.
Daniel Newman: This is the point. And so texting has become a fragmented experience. You text people on iMessage and you get a lot of features and capabilities and benefits when you're on iMessage. And when you have an iOS device and you want to text somebody that's on that really nice Fold device, the experience is different. And the bottom line is, Android is saying effectively let's be less anti-consumer and let's make texting, given its pervasiveness in our lives, let's make it more ubiquitous across devices so that we don't have an experience that's significantly better when you're texting from Apple to Apple versus Apple to other devices.
And so this is a big question mark here, Pat, because, to some extent, Apple's in the right to have a messaging capability that they add features, too. They manage those features. They develop those features. They enhance them, they put them out with their various versions of their iOS. And again, they do enable people to talk via SMS to an iPhone and between non iOS devices. Having said that though, the way you're able to react, the way you're able to inline message, the way you're able to share different apps and play different apps through the messaging, all degrades, it's fragmented. And I think people are sort of saying, hey.
So here's the real thing, Google is basically pointing out that, one, we need to take out the fragmentation. And two, they're pointing out that Apple is depending on an older standard. And by the way, to upgrade that older standard from SMS and MMS to RCS, I think would basically unlock the key to making that ubiquitous messaging. And I'm not 100%. I need to do a little bit more fact checking on that. There's something to be said that basically they wouldn't be able to hold the green… What do they call it? The green machine. They wouldn't be able to make everybody a green machine because now that RCS key would basically create continuity between the devices, Pat.
So long and short is, this to me is another story of Apple, basically building proprietary technology that closes off ecosystems. That has been their story for as long as they've existed. The problem is now is texting has become a worldwide, ubiquitous method of communication that people depend upon and that people are running on multiple operating systems. And largely, what Apple's doing is shutting people out that don't buy iOS from having a better experience in their texting, forcing people to carry an iPhone or iOS device in order to message just like you.
And the one thing that by the way, made me think of, Pat, before we kind of send this over to you and let you wrap this home, but is, I wonder how many of those people that you called Apple users that are buying those Samsung Fold devices are buying them as a second device versus people that are buying a Samsung device to replace their Apple device. I just wonder if they're well off people like you that have enough resources that can afford to have two devices, two phone plans, all because they want to have better messaging experiences.
So you know what, this isn't all because Google's a happy company that just cares about us. There's a reason Google wants this. It's good for Android. But, going back to what we just said about Apple, Pat, they're Apple holes, man, they are Apple holes and they will keep things as fragmented and difficult as possible in order to make Apple's experience better, which is conflictive in every marketing bone in my body because I get why they do it.
Patrick Moorhead: Yeah. This is 100% a monopolistic power struggle, and let's face it, Google has a monopoly in certain parts of the Android and advertising market. Apple has a monopoly in North America smartphones. And, being a monopoly isn't illegal, it's using monopolistic power to stifle a competition and impact pricing in the future. And what Apple's doing here is, they are putting up a wall because they don't want people defecting from iOS to Android. And there are a ton of people, particularly in North America, that only use iOS devices because of iMessage. And I am one of those people whose forced to use Apple technology.
Now, RCS, just to fill in some of the blanks here, with RCS, you would have higher resolution photos, higher resolution videos, you'd be able to text over wifi. And there's a couple other features like read receipts and stuff like that. So you would not be as excommunicated from the family Grext, if you had iPhones and Android devices. So this is up here with Apple knows that it would lose iPhone sales and it's not going to do this and it would rather stick with 1990s technologies, I think that's when SMS tech standard was created, to provide a better experience for everybody.
I think the Department of Justice needs to look into this with Apple, the ad strategy, everything they're doing in the app store. Actually, those investigations are actually ongoing right now, but it's clear to me who the monopolist engaging in anti-competitive and anti-consumer behavior and that's Apple. So I'm going to leave it there. Hey, I do like the Apple Watch. I do.
Daniel Newman: You know what Pat, like I said, I think I set this up fairly, if everyone wasn't always so rosy and they were just more realistic… it's like Google gets their hammerings from a lot of people about their competitive behaviors. People crap all over Meta and Facebook. People challenge Amazon's… Amazon can't do anything without being… they're being called a monopoly in healthcare. They haven't even finished the acquisition of One Medical yet.
I think with Apple, it just comes down to the fact that we've almost taken it like a personal responsibility to just say, hey, they should get some criticism too, because the good stuff, you can easily find all the positive stuff out there, but again, they also tend to create the most passionate community. And as we know, that passionate community makes it very hard for regulators to do their jobs because nobody wants to have a worse experience, which is why most of these platform acts are in such trouble to begin with because the consumer knows no harm.
And you can say they're creating competition in a marketplace, but when the consumer is happy, then are you really going to make Facebook a worse experience? Are you going to make Apple a worse experience? So you're going to punish the consumer because a company makes something that people love. So that's the thing we've got to figure out. We need new antitrust laws and probably less focused on store branding from Amazon. But anyways.
Patrick Moorhead: But also, less focused on what somebody could do in the future versus putting your focus into what they're doing now. Right now.
Daniel Newman: Pat, stop it. Your stuff and logic and things.
Patrick Moorhead: I know. I'm sorry.
Daniel Newman: The darn bats. The bats under the bridge in Austin. In Austin, right?
Patrick Moorhead: Well, hey Daniel, I think it's about time we went ding. It's time for, I don't know, time for you to go to bed or time for dinner.
Daniel Newman: Yeah, maybe, Maybe a libation by the beach.
Patrick Moorhead: Oh, wow. That sounds good. No, but it was a good show, talking Samsung, Cisco, Cloudera, Qualcomm, Apple, Apple, and Google. Daniel, I hope you have safe trips when I see you next week-
Daniel Newman: In San Francisco.
Patrick Moorhead: Actually, I think it's in San Jose, at the Zoom analyst event.
Daniel Newman: Is there a difference? I feel safer maybe in San Jose.
Patrick Moorhead: It's the bay area. It's like-
Daniel Newman: The Valley.
Patrick Moorhead: Yeah. I guess it's like the difference between Waco and Austin or San Antonio and Austin in terms of-
Daniel Newman: Yeah, good call. Fair enough. All right.
Patrick Moorhead: Anyways, I want to thank everybody for coming into this version of the Six Five. You know how to get ahold of Daniel and I on Twitter, we spend way too much time on both. Give us your feedback. Let us know if there's any topics that you might want to hear. With that, have a great weekend. Thanks so much for tuning in. Hit that subscribe button. Moorhead out.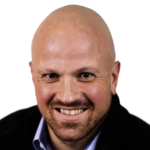 Daniel Newman is the Principal Analyst of Futurum Research and the CEO of Broadsuite Media Group. Living his life at the intersection of people and technology, Daniel works with the world's largest technology brands exploring Digital Transformation and how it is influencing the enterprise. Read Full Bio