Shure v. ClearOne Matters to Your Meetings, and Patent Process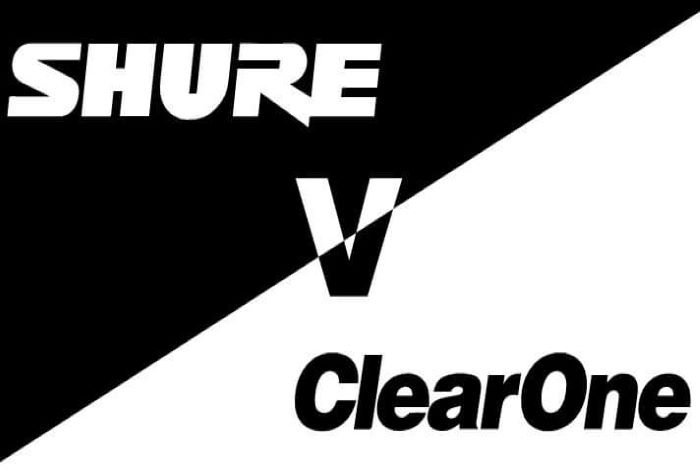 Listen to this article now
The Outcome of Shure v. ClearOne Could Change Your Patent Process
A patent case moved forward last week that will impact your business on two fronts. ClearOne and Shure are in a legal battle over a ceiling mic about who gets to sell it and how. However, the microphone is only the beginning.
Patent battles are not that interesting. The filings are filled with engineering specs and terms that the general public wouldn't understand. The bottom line for this fight comes down to ClearOne and Shure and their respective ceiling microphones. However, the impact on technology patent applications is significant.
Basics of Shure v. ClearOne
General wisdom says a microphone needs to be as close to the speaker as possible. You have even been told this in the past when renovating a meeting space. Desktop conference phones, tabletop microphones, and other audio capture devices have been designed to get the person speaking as close to the microphone as possible.
Then several smart audio engineers began working on a solution. Shure and ClearOne separately developed their version of a beamforming ceiling microphone array. Beamforming is a technical term that means there are a bunch of microphones in a ceiling tile and they can make it sound like you are talking directly into a microphone. Certainly, the technology is quite remarkable, considering just a few years ago, the best practice was to put a microphone on the conference table.
The Shure microphone is most popular with those whose job it is to install the UC systems. You likely wouldn't even be aware of the brand of the mic in your ceiling. In this instance, it's essential to pay attention.
Technology Patent
The reason everyone in tech, unified communications, and developing technologies should watch this particular patent fight is the agency behind patents. The U.S. Patent Office is responsible for thousands of applications every year. These workers are responsible for researching existing patents, qualifying the forms, and making a judgment on whether a new patent is viable. They are also not experts in technology or acoustics in this matter.
There's an apocryphal story of the head of the patent office declaring in the early 20th century, "everything that can be invented has been." That was not true. Back then, the clerks would compare mechanical drawings, the intent of the patents, and uniqueness of each application. You could tell if two patents used the same pully system.
In today's environment of software applications, artificial intelligence, and audio acoustical signal processing, the fields move at lightning speed. As a result, keeping up with the latest research is a full-time job for those who develop and work in these areas daily. How we expect our patent office employees to have in-depth knowledge in all areas is mind-boggling.
Upgrade the Process
It is time in the States for us to employ a hybrid system for patent applications. For example, keep the clerks accepting new ideas, researching them, and applying their knowledge. However, there needs to be a pool of qualified experts these patent office employees can draw from when technology goes beyond their expertise. These clerks should be encouraged to reach our for help and not fined or punished for not recognizing the difference between one AI algorithm and another.
Patents are essential to keep innovation moving. The ability to monetize your hard work and development is key to our economy. Therefore, we should undoubtedly protect the patent process, but let's work to make it better. Upgrading the patent office to work within the new paradigm of technology, software, and apps should be an easy fix and one which would benefit us all.
Futurum Research provides industry research and analysis. These columns are for educational purposes only and should not be considered in any way investment advice.
More analysis from Futurum Research:
Clumio Raises $51 Million Seeking To Disrupt Enterprise Backup 
HPE Acquires MapR, Furthering Commitment to AI and Analytics
Broadcom Growth by Acquisition Strategy Continues with $10.7B Symantec Acquisition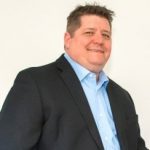 Timothy Albright is Analyst in Residence at Futurum Research where he covers the Collaboration, Unified Communication and ProAV space. Tim is also the founder of AVNation, an audiovisual industry B2B media firm. Taking the data, ideas, and objectives of clients and industry leaders and turning them into easily digestible content is where Timothy has lived and worked for the last twenty years. His career has lead him into broadcast television and radio, education, programming, digital media production, and has been teaching and producing podcasts since 2006. Over the last ten years, Timothy has been focused on researching where business communication is and where it is going. This includes working with education, healthcare, and Fortune 1000 companies leverage their existing infrastructure to help their employees and customers communicate more effectively and efficiently. In addition to hosting and producing a weekly AV and UC news program, he has contributed to several industry-leading publications. Timothy has lead industry discussions around the globe and is a highly sought-after moderator for his ability to bring the real-world uses into conversations and panel discussions.