Selling the Digital Transformation
Daniel Newman
/ April 27, 2017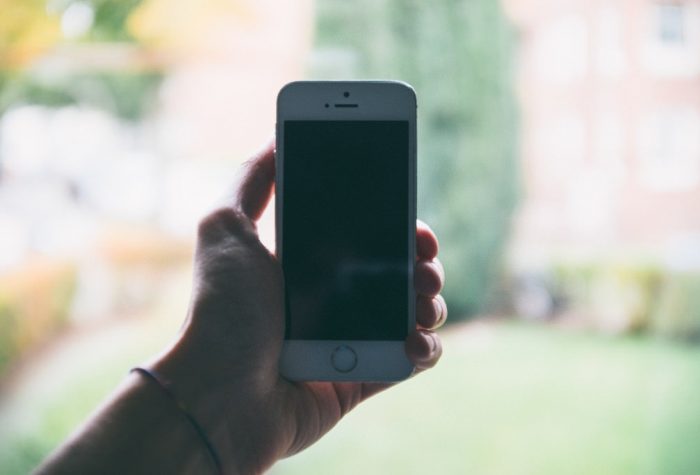 Sure—to survive in the digital marketplace, you need a strong digital strategy. But even more than that: you need buy-in from your employees and stakeholders. In the past, we've talked about who is charge of managing the digital transformation, but the issue of who sells it is equally critical. Without meaningful support from your change leaders, C-Suite execs, and front-line teams, your digital strategy will amount to little more than cool ideas on a quickly evolving page.
What I've found in working with hundreds of tech companies over the past decade is that it doesn't matter who leads the charge, what matters most is how. It stands to reason the CEO will play a major role in setting digital vision and establishing a core group of executives to keep the ball rolling. That could mean the addition of a Chief Digital Officer working with a CMO or CIO—or a mix of all three. Whatever the executive cocktail, you need a team of believers willing to push the efforts forward in a way that resonates with your doers—your people. The following are a few things to keep in mind for an effective digital sell.
Take Stock of the Marketplace
One of the biggest reasons you're moving forward in the digital landscape is, undoubtedly, the fact that your competitors are already there. In selling the concept of digitization to your Board and executives, adopt a mindset of the venture capitalist, as if you're investing in a brand new company for the first time. Know where value in your industry is migrating and explain it clearly using data and analytics from your entire industry. Be ready to answer the hard questions about what the investment will cost, what the returns will be, and when you can expect to see results. What's more, be willing to ditch org models that don't support digitization. That could mean cutting the red tape to make funds—and decisions—more easily attainable.
Know Your Audience—And Their Pain Points
Use what you already know about your company to proactively ensure your success. If you know your Board is hung up on numbers, show them the digital beef. If you know your employees are emotionally attached to dated branding or a past purpose, focus your efforts on creating a new and meaningful vision. The pain points will always be your biggest problem, so it should be an area where you put your biggest effort.
As noted by one writer, "Without a transformation of the core—the value proposition, people, processes, and technologies that are the lifeblood of the business—any digital initiative is likely to be a short-term fix. The legacy organization will inevitably exert a gravitational pull that drives a reversion to established practices." In other words, if you don't change the heart of the organization, your organization won't ever really change. That's why understanding the legacy—and any related sticking points—is so important.
Take It Slow
One piece of wisdom that has always stuck with me is this: companies should focus on evolution, not revolution. Even in the face of digital transformation, this is key. No one likes change! Even the good kind can be scary. To make it easier on your teams, take meaningful but incremental steps that will lead you in a strong, lasting direction.
Create a Campaign
Communication is key to any organizational change. Digital change is no different. Your people need to understand how they fit into your digital strategy—whether their jobs will be impacted—how the technology can help them work faster and smarter—if you really want them to get on board. Says Richard Lobo, SVP at Infosys, "[p]eople need to believe that this is the right thing" if you want them to buy in to it. (Italics mine.) Use your ideas to inspire your teams through communications that are consistent and even emotional. Get into their heads and hearts. Communicate wins as they happen, and most of all make it fun by using gamification, reward systems, and good old-fashioned competition. After all, technology is fun. Why not use it in the way it was intended?
The digital transformation is happening now, but it won't happen within your company—at least not successfully—without tremendous thoughtfulness, strategy, and communication. That falls on the shoulders of the CEO, yes. But it also falls on a talented and engaging team of change leaders who understand their current company's strengths and weaknesses, and how to move them boldly—yet carefully—into the digital age. It doesn't really matter who they are. It just matters that you choose them wisely.
Additional Resources on This Topic:
Who Needs to Lead Digital Transformation in 2017?
The Changing Role of the CMO: From Order Taker to Growth Driver
CEO's Role in Digital Transformation
CIOs Leading the Digital Transformation Through Innovation
photo credit: barnimages.com iPhone 5 in hand via photopin (license)
This piece originally published on Forbes.

Daniel Newman is the Principal Analyst of Futurum Research and the CEO of Broadsuite Media Group. Living his life at the intersection of people and technology, Daniel works with the world's largest technology brands exploring Digital Transformation and how it is influencing the enterprise. From Big Data to IoT to Cloud Computing, Newman makes the connections between business, people and tech that are required for companies to benefit most from their technology projects, which leads to his ideas regularly being cited by CNBC, Barrons, Business Insider and hundreds of other sites across the world. A 6x Best-Selling Author including his most recent "Futureproof, Digital Transformation in the Experience Economy" Daniel is also a Forbes and MarketWatch (WSJ) contriburor. MBA and Graduate Adjunct Professor, Daniel Newman is a Chicago Native and his speaking takes him around the world each year as he shares his vision of the role technology will play in our future.

Latest posts by Daniel Newman (see all)