The Rise of Immersive Experiences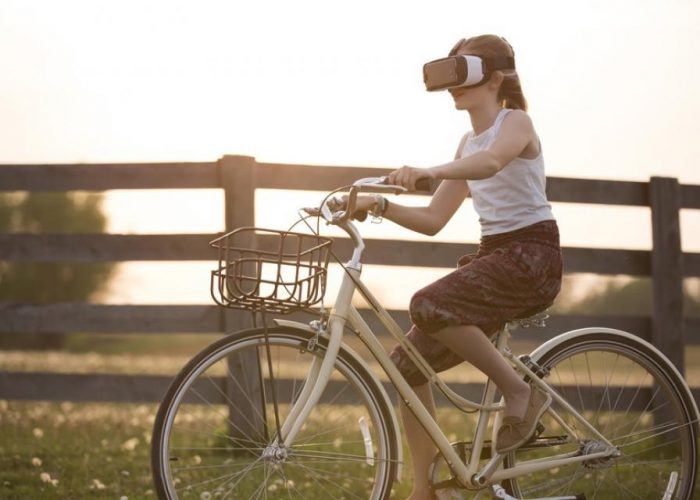 Listen to this article now
Over the past two years, we've seen a proliferation of virtual reality (VR) and augmented reality (AR) devices on the market. From Facebook Oculus Rift to Google Cardboard, six of the largest consumer technology companies have VR or AR product offerings. While not truly ubiquitous yet, the market for these devices is growing and they are here to stay. So, what's driving this demand, and how disruptive will they be to the existing, and perhaps stagnating, smartphone app universe?
The State of VR and AR
Millennial audiences continue to value experiences more than anything, and the more immersive, the better. Brands are looking to meet this demand, and provide more interactive experiences to engage their audiences. Formula E's Fan Boost promotion encouraged fans to vote for their favorite driver ahead of an event. The top three drivers received an extra five-second speed boost that they could use at any time during the race. At the same time, younger audiences are demanding more interactive experiences, technologies designed to facilitate exactly those experiences are having a bit of a renaissance.
VR has been around for quite a while in technology terms. Gaining popularity briefly in the late 1980s and early 1990s, the excitement around VR died down for a while only to reemerge recently. The market for VR has primarily been video games and 3D films. However, advances in video definition, especially in smartphone and tablet displays, have allowed for innovation in this space. For example, with Google Cardboard, the clear definition of our smartphone display becomes the power behind an inexpensive and lightweight VR headset. This sudden mobility of a platform that was formerly tethered to a television or gaming console has opened the possibilities for fully immersive experiences on the go.
While VR may be more closely associated with games and movies at present, the market for AR is conceivably the same as the smartphone and tablet market. AR, unlike VR, is not completely immersive. Rather, the goal with AR is to enhance the reality the user is interfacing with. Smartphone apps already do this to some extent. You can take a picture of a sign written in a foreign language with your smartphone camera, and use an app to translate it and display the text in your native tongue. It does not take a great leap for the user to imagine that process occurring in real-time, projected onto a pair of glasses wirelessly connected to their smartphone. But if the user isn't looking at their phone, will apps still have a place?
Will Apps Become Obsolete?
When taken together, the vector for mass adoption of VR and AR platforms will be the smartphone. While VR certainly has an audience on gaming consoles, the devices are beginning to become smaller and more reflective of something a user would be comfortable wearing in public. As the interface begins to resemble more familiar and ordinary glasses, their power and portability makes for a natural fit with mobile devices.
This symbiosis will not take traffic away from apps. In fact, VR and AR will depend upon apps to deliver the desired user experience. The power of VR and AR devices is in their ability to immerse the user in an experience. Smartphones at present have their limits because the user is necessarily conscious of the screen and the device. Place the screen close enough to the user's face and they forget they're looking at a screen at all. So how will app development change to leverage VR and AR interfaces, and what industries will stand to gain?
Game on
VR is a natural fit for movies and gaming, where the goal of the experience was already to immerse the user in another reality. Live streaming is also a natural fit for VR, due to the increasing portability of the devices and their tendency to completely immerse the viewer. AR has even broader possibilities. AR could also revolutionize healthcare and engineering, giving doctors and engineers information in real time they would not have been able to obtain previously. Healthcare and engineering alone could constitute $9.8 billion of the VR/AR market by 2025, almost as much as what is projected for video games, the largest consumer market for these technologies.
Generation Z may very well find reality itself to be inefficient. Why pause to look down at your phone to hunt for information when everything you need to know could be projected onto your glasses and meshed with the reality you're looking at? These audiences will expect a whole new kind of smartphone app, one that uses at least some degree of immersion to help them more efficiently process information.
This landscape is ripe for innovation. The question is not whether apps will still be around, but what will they be able to do?
This article was first published on Converge.xyz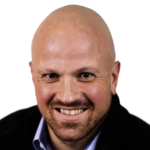 Daniel Newman is the Principal Analyst of Futurum Research and the CEO of Broadsuite Media Group. Living his life at the intersection of people and technology, Daniel works with the world's largest technology brands exploring Digital Transformation and how it is influencing the enterprise. Read Full Bio