Zoom Unveils Zoom Sessions, its Mid-Tier Option for Online Gatherings
Zoom Unveils Zoom Sessions, its Mid-Tier Option for Online Gatherings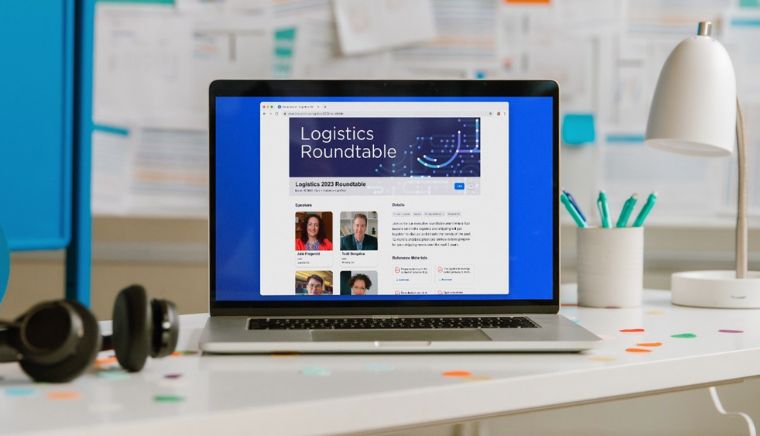 The News: Zoom unveiled Zoom Sessions this week, an offering designed to serve as a mid-range alternative to other Zoom venues enabling large group get-togethers online. The company also announced an optional fee structure for its event solutions, replacing Zoom's traditional subscription fees with a pay-by-attendee pricing model. For more information, see the Zoom blog.
Zoom Unveils Zoom Sessions, its Mid-Tier Option for Online Gatherings
Analyst Take: Zoom's new Zoom Sessions offering serves as what I view as the Goldilocks of the Zoom portfolio of products and is designed to support large-scale presentations optimized for one-to-many content distribution.
The Zoom Sessions option is more advanced than the company's entry-level webcasting solution, called Zoom Webinars. That said, Zoom Sessions lacks some of the bells and whistles found in the company's Zoom Events platform, which is used by organizations to package and present multiple concurrent online presentations in a single online destination.
Some Key Features Offered in the Zoom Sessions Solution
With Zoom Sessions, I see Zoom aspiring to develop a "just right" platform option that settles into the middle ground between Webinars and Events. With these Zoom Sessions features, I believe the goal is to give marketers and other corporate communicators the ability to create a single online presentation leveraging some of the higher-quality production tools previously available only in the Zoom Events product suite.
Attendees at a Zoom Session, for instance, can be presented a detailed landing page before being re-directed to their presentation – a design option previously available only in Zoom's Event platform. The Zoom Sessions solution also provides digital backstage capabilities that event administrators can use to prepare presenters before putting them on the main stage in front of an audience.
The Zoom Session platform also makes it easier to present support documents and on-demand videos to attendees than is possible in the company's Webinars solution. Zoom also is offering a more extensive set of audience measurement and analytics tools in Zoom Sessions than is available under to organizations that only license the Zoom Webinars option.
Where Zoom Sessions Fits in the Corporate Comms Arena
So, where does Zoom Sessions fit in the corporate comms arena? I view the roll-out of the Zoom Sessions product as a savvy acknowledgement on the part of Zoom of the trends shaping demand for online events in a post-COVID world. Pandemic experiences illustrated that individuals can find value from attending online events. However, as in-person conferences return in full force, the appetite for online conferences featuring multiple presenters, sponsors, and exhibitors is beginning to wane from pandemic-era levels.
The Zoom Sessions mid-tier product contemplates a world where corporate communicators still have interest in creating an engaging online venue that reflects well on their brand and offers meaningful interaction with a targeted audience. Essentially, it's the product of event-quality online destinations at a scale that does not require the commitment – in time or resources – needed to put on an elaborate multi-session online event.
The Challenges this Middle Ground Event Market Space Presents for Zoom and What Zoom is Doing to Address Them
Zoom's effort to address this middle ground in the online event market space is smart but it also carries some risk. While the pandemic introduced many individuals to the idea of attending online events, not all marketers have fully embraced the idea of creating dedicated online gatherings designed to boost engagement and mindshare with targeted customer groups.
Today, organizations can generate substantial value by incorporating mid-sized online events into their marketing campaigns. That said, the ultimate success of Zoom Sessions likely will hinge upon the rate at which business users embrace the concept of producing and promoting mid-scale online marketing venues that are more elaborate that traditional webcasts, but simpler to implement than multi-faceted virtual events.
One step that Zoom is taking to foster experimentation with event solutions and which I see as key here comes in the form of a new pricing option designed to mitigate some of the risks that come with fielding an online event. The company has begun offering a pay-per-attendee licensing model in which organizations can purchase the rights to host a set number of attendees to their online events over the course of the year, and additional payments can be made if attendance rises above anticipated levels. IZoom will also continue offering traditional subscription options to customers not interested in the pay-per-attendee approach, but I view this additional pricing option as something that some customers will find attractive and a smart move on Zoom's part.
Offered as an alternative to traditional up-front Zoom subscription payments, the pay-per-attendee model can potentially reduce the cost of fielding an online event for organizations holding only one or two large-scale events per year. It also gives marketers access to a technology platform that can be used to test smaller-scale events, paying more fees only if they reach a substantial audience.
We have historically has been skeptical of pay-for-attendance business models for technology platform providers because they can be seen as penalizing organizations for putting on successful events. But, given the need to foster better familiarity and adoption for mid-range online event options, Wainhouse believes that Zoom's pay-per-attendee model could emerge as a useful tool in introducing more marketers to the expanding set of ways that event platforms can be used to drive engagement with relevant target audiences.
Disclosure: Wainhouse Research, part of The Futurum Group family of companies, is a research and advisory firm that engages or has engaged in research, analysis, and advisory services with many technology companies, including those mentioned in this article. The author does not hold any equity positions with any company mentioned in this article.
Analysis and opinions expressed herein are specific to the analyst individually and data and other information that might have been provided for validation, not those of Wainhouse Research as a whole.
Other insights from Wainhouse Research:
Launch of Zoom Mesh Reveals Some Basic Truths in the Enterprise Streaming Market
Zoom's Recently Announced Zoom One Shows the Power of Whiteboard
Zoomtopia 2022 – Zoom Adds Calendaring and Email to the Platform — But Why They Did it is the Interesting Thing
The original version of this article was first published on Wainhouse Research.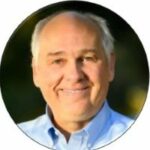 Steve Vonder Haar is a Senior Analyst with Wainhouse – a Futurum Group company. His area of expertise and focus is enterprise streaming and virtual events.