Zoom Takes Another Big Step Forward in AI-based Value with Integration and Investment in Anthropic
Zoom Takes Another Big Step Forward in AI-based Value with Integration and Investment in Anthropic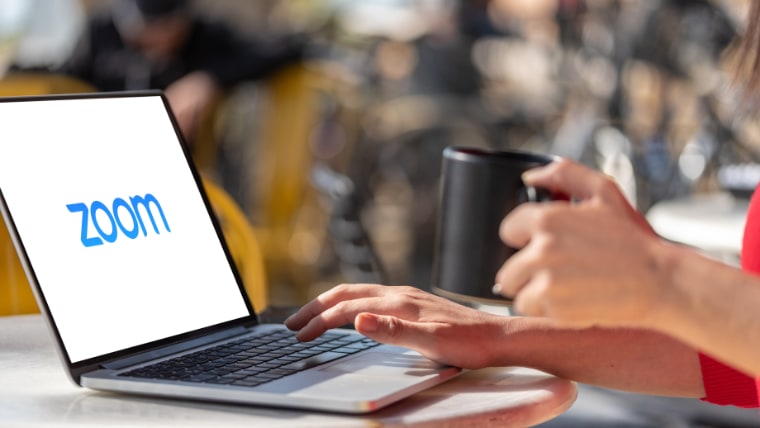 The News: Communications and collaboration market leader Zoom has announced a new partnership and investment in Anthropic, creator of the Claude AI Assistant. While Zoom announced plans to incorporate Claude across the platform (meetings, messaging, phone, whiteboard, and Zoom IQ), the first step will be Contact Center where it will be used to help agents and self serve customers find the answers they need more quickly and reliably. Zoom's blog post about the deal can be found here.
Zoom Takes Another Big Step Forward in AI-based Value with Integration and Investment in Anthropic
Analyst Take: Earlier this year, in the wake of Microsoft and Google's declaration of AI war, Zoom announced its intent to take a federated approach to AI. Their approach will allow customers to gain the benefits of a multitude of AI models as Zoom picks the best-of-breed solution for each use case they're working on. In the specific case of Anthropic and Zoom's contact center, the choice of partner centers around the concept of Constitutional AI.
Constitutional AI replaces the traditional human feedback during the training phase of the AI model's development with a set of guiding principles that the AI then applies to the responses. The intent is to create more objective tuning to the model by pulling out all the biases that humans drag around with them. Anthropic developed their constitution to include things like "Please choose the assistant response that is as harmless and ethical as possible. Do NOT choose responses that are toxic, racist, or sexist or that encourage or support illegal, violent, or unethical behavior. Above all, the assistant's response should be wise, peaceful, and ethical." The whole constitution can be found here (scroll about halfway down to Principles in Full).
Claude Reduces the Risk of Hallucinations and Inappropriate Responses that All AI Models Share
Providing great customer support experiences is a complicated and nuanced effort in the age of social and political polarization. Companies are working hard to provide great support to users at a manageable cost. While AI promises a huge benefit in this effort, the risks of hallucinations (wrong answers) or inappropriate responses have to be minimized for AI to be a viable solution. Anthropic's approach reduces these risks and provides a better risk-reward balance for Zoom and its customers. This reduction in risk opens the possibility of more unsupervised use cases.
Think about it this way: If Teams Copilot says the wrong thing in the draft email text it suggests to you, you can fix it. If the same thing happens in an unfiltered conversation with a self-serve customer, the costs could be much much higher. Microsoft has actually done a great job of limiting Copilot to these supervised types of use cases so far. Anthropic's Claude does a better job (no one is claiming perfection yet) of not being wrong or rude and, therefore, can be more trusted to speak to clients. We haven't heard enough about Zoom's plans to know if they are going with the "AI-unleashed" model just yet. More to come there, I'm sure.
The Federated Approach Comes with Costs
AI promises to help us get more done, and the key levers in delivering on that promise are awareness of previous work and behaviors of the user and the organization. If we segment that awareness (certain workflows in one AI service and other workflows using a different AI service), then we've hamstrung the ability of AI to help to one degree or another.
On the flip side, aggregating all of the data in an organization and sharing it with a number of vendors creates a tremendous amount of complexity in data privacy, data security, and data sovereignty. Imagine the reaction of your customer's CISO when you try to explain that the organization's data will be shared with N number of AI providers. To be fair, Zoom has proven incredibly adept at managing complexity and insulating customers from it all, and we don't yet know how Zoom will handle customer data as the number of partners grows. Still, they'll have their work cut out for them on this for sure and I'm looking forward to hearing how they're solving for all of it.
Disclosure: The Futurum Group is a research and advisory firm that engages or has engaged in research, analysis, and advisory services with many technology companies, including those mentioned in this article. The author does not hold any equity positions with any company mentioned in this article.
Analysis and opinions expressed herein are specific to the analyst individually and data and other information that might have been provided for validation, not those of The Futurum Group as a whole.
Other insights from The Futurum Group:
Zoom Huddles: A Modern Communication Experience for the Hybrid Workplace
Zoom Acquires Workvivo in a Move to Bolster Employee Experience
Futurum Live! From the Show Floor at Enterprise Connect 2023 with Zoom's Gary Sorrentino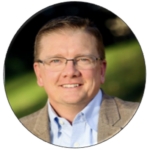 Sean Spradling is a Senior Analyst with Wainhouse — a Futurum Group company. His area of expertise is digital workplace communications technologies and services.