Zoom Q3 Growth Slows but Its Trajectory Remains Solid
Zoom Q3 Growth Slows but Its Trajectory Remains Solid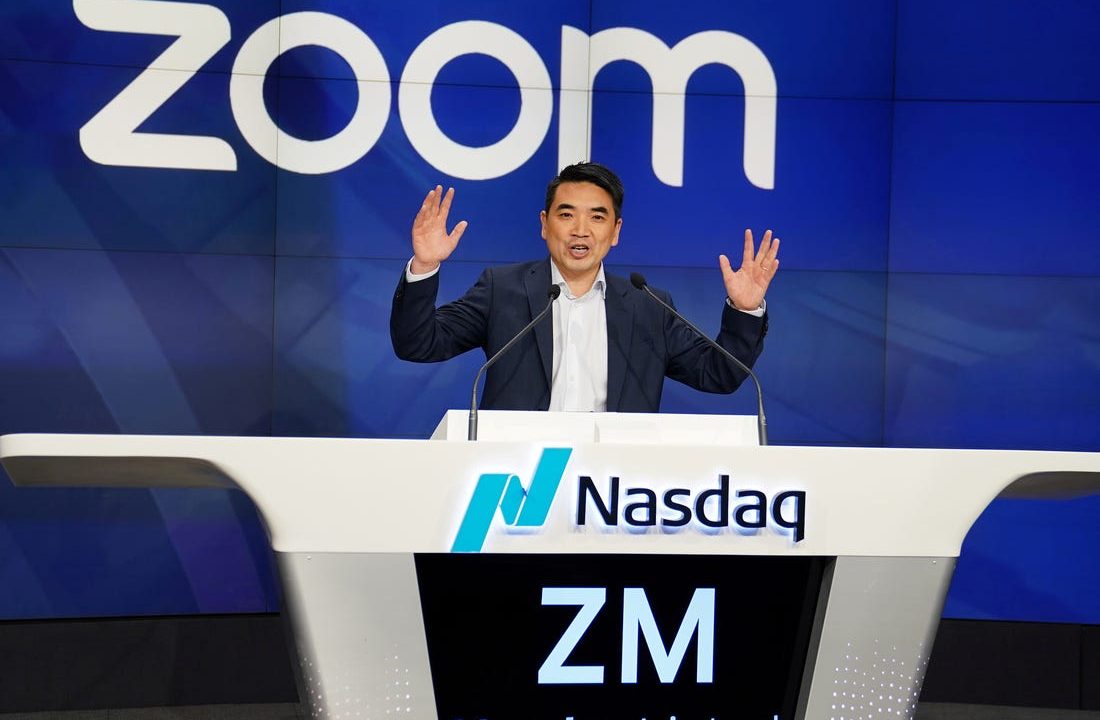 The News (December 2019): Shares of video conference software company Zoom initially rose but then fell as much as 11% after the company issued fiscal third-quarter earnings that surpassed estimates, revealing slowing growth.
Here are the key numbers:
Earnings: Excluding certain items, 9 cents per share, vs. 3 cents per share as expected by analysts, according to Refinitiv.
Revenue: $166.6 million, vs. $154.9 million as expected by analysts, according to Refinitiv.
Zoom's revenue increased 85% on an annualized basis in the third quarter of the company's 2020 fiscal year, which ended on October 31, according to a statement. Last quarter, revenue growth was 96% from the previous year, falling below 100% for the first time in at least one year.
Zoom said it had 74,100 customers with over 10 employees at the end of the quarter, up 67% year over year. The growth rate in the prior quarter was 78%.
The company had 546 customers that were contributing over $100,000 in revenue over the trailing 12 months at the end of the quarter, up 97%. The percentage is down from 104% one quarter ago. Read the full news item on CNBC.
Analyst Take: First of all, I usually get these types of research notes out in a few days following earnings, but due to a lot of late year travel and then the holiday, I'm playing a bit of catch up so here we go…
I have been somewhat critical of Zoom over the past year, primarily because of the company's somewhat apathetic approach to security at times, but I want to be very clear about a couple of things as well. Zoom, as a solution, works well and most people I speak with that use the solution are very pleased with its ease of use. This may seem like a somewhat trivial comment, but if you have followed the collaboration space long enough, you will know that usability has long been a challenge and video has been one of the biggest culprits as its complexity hasn't always met the promise.
With that in mind, let's talk a bit about the last quarter performance for the company. 
Slowing Growth is Normal – It Can Always Be Better, But Zoom Is Doing Pretty Well
First of all, I think the 11% drop that Zoom experienced immediately after its earning calls were pretty unwarranted given the companies continued trajectory. Having said that, the market can be quite moody as we've seen it posture against AWS and Azure when their respective growth rates fell into double digits. We know that is bound to happen if a company grows enough, don't we? 
What I have been impressed with has been the growth of larger customers, with 97% growth in $100,000 customers QoQ, a strong increase despite falling from 104% the previous quarter. The growth in this number will be the key number to watch to assure that the company is on the right track. I often look at Slack and Zoom in a similar light and the acquisition of customers spending $100,000 is a good tracking number to show enterprise adoption. Zoom is showing a good trajectory here.
Moreover, and this is where Zoom really pulls away from slack is the small business of 10+ employees on up as the company has more than 74,000 paying customers. So while Slack and Zoom have both been able to win some larger spend in the enterprise, Zoom has a product that very small companies are willing to pay for and this growth was 67% YoY, but again suffered from the prior quarter at 78%. This number will also slow as the company grows to a certain critical mass and I don't feel bothered by that given the volume of paying customers. This revenue, almost entirely recurring is great for the business foundation and sets the company up well for meeting earnings and revenue targets. 
In short, the growth is still good. It can always be faster, but a beat on revenue and earnings with high double digit growth is something to be encouraged by. 
Overall Impressions – A Strong Future and a Possible Acquisition or Merger Target
Zoom has its work cut out for sure, but it does have some key advantages in the way it is quick to be adopted and that its growth of paying customers has been steady.
I still see some scale challenges given that video collaboration isn't the same as a more complete collaboration experience that one may get with a Cisco Webex or Microsoft Teams. However, much like its chatty neighbor Slack, when it comes to gaining adoption and popularity for being easy to use and meeting utility, Zoom has certainly done that. 
With all of that in mind, I actually see Zoom as a possible acquisition target with a company like Microsoft being a potential suitor. Given the history with Yuan and Cisco, I don't see that as a likely candidate, but that is another possibility. 
More likely, I could see the aforementioned Zoom and Slack coming together to round out a competitive suite for collaboration that would be more competitive and offer a more complete portfolio. As Slack has struggled more than Zoom, it could be Zoom to acquire Slack, but more likely some type of merger that powers the two platforms to compete with the aforementioned collaboration giants. 
All in all though, Zoom is hitting economy of scale that will naturally slow growth, but I still believe the company is on a good trajectory. Hopefully, with some focus on enterprise security the company will be on a great trajectory to have a big 2020. We shall see soon enough.
Futurum Research provides industry research and analysis. These columns are for educational purposes only and should not be considered in any way investment advice.
Read more analysis from Futurum Research:
Cisco Goes Ultra Low Latency With Exablaze Acquisition
HPE GreenLake Central: New Leadership Guides A Hybrid IT Future
NVIDIA Announces What's Next For Conversational AI at GTC China
Image Credit: Zoom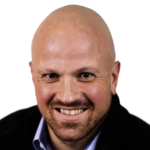 Daniel Newman is the Principal Analyst of Futurum Research and the CEO of Broadsuite Media Group. Living his life at the intersection of people and technology, Daniel works with the world's largest technology brands exploring Digital Transformation and how it is influencing the enterprise. Read Full Bio