Zoom Crosses the Billion Dollar Quarter Mark in its 2022 FY Q2
Zoom Crosses the Billion Dollar Quarter Mark in its 2022 FY Q2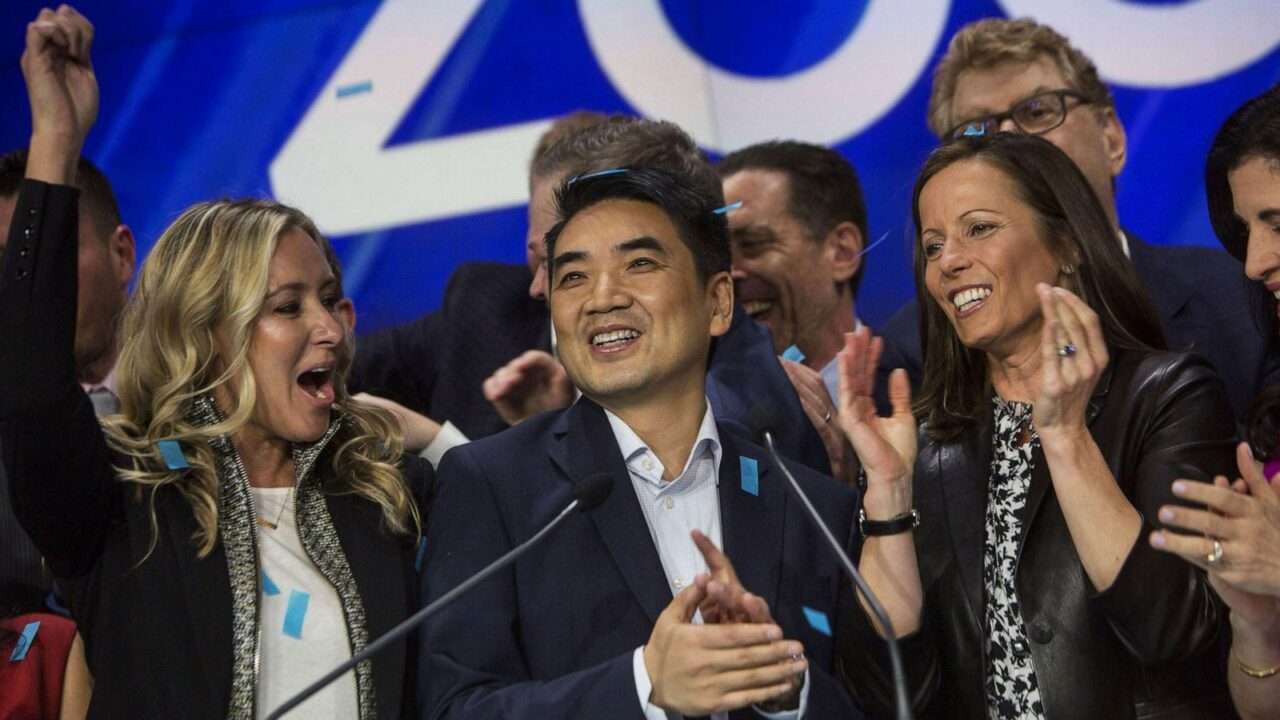 The News: Video communications giant Zoom (ZM) reported its fiscal Q2 2022 earnings after the bell on Monday, beating analysts' expectations on the top and bottom line. But the company's growth has slowed as businesses and schools reopen.
The company's stock was down over 10% in after-hours trading.
Here are the most important numbers from the report compared to what Wall Street expected of the company, as compiled by Bloomberg.
Revenue: $1.02 billion versus $990 million expected.
Earnings per share: $1.36 versus $1.16 expected.
The company also issued guidance for the third quarter that fell just below expectations, with guidance of revenue of between $1.015 billion and $1.020 billion and earnings per share of between $1.07 and $1.08. Analysts polled by Refinitiv had predicted $1.013 billion in revenue and earnings per share of $1.09. Read the full earnings news piece on Yahoo Finance. 
Analyst Take: We are well past the first four quarters of pandemic growth, and Zoom's hockey-stick growth has found humility–if humility is 54% growth. (Snort) 
The market responded to these earnings by selling off heavy, but there wasn't an immediately clear reason why the sell off was so intense spiking to almost 10% fall in the price during immediate after hours trading.
At first glance it looked pretty good with top line, bottom line, guidance, and customer growth all pretty much in line. But after a string of 300% plus revenue growth quarters fueled by the insane growth in adoption of video following the onset of the Covid-19 pandemic, it seems investors had bet on this being a forever trend.
With the stock already ~40% off its pandemic driven highs, I think there has been strategic selling into a future that is more hybrid than fully remote. However, the reaction to today's results is somewhat puzzling because the business and results from Eric Yuan and co were very, very good.
A Quick Run Down of Results
This quarter marked the first billion dollar revenue quarter for Zoom, and the company outperformed both top and bottom line expectations. Additionally, the company made a big acquisition this quarter when it announced its plans to acquire Five9, AND this fits well in the growing platform narrative, which is taking shape with more than 50 apps now fully integrated into the company's Zoom experience.
Revenue growth, as mentioned usurped 54%, and now that we are comparing post-pandemic onset quarters, this is a healthy growth rate.
Heading into the earnings, I was once again paying close attention to customer metrics. Paying customers, conversions of its freemium model, and larger account wins all high on the list. Here are a few of the details from the earnings release:
Approximately 504,900 customers with more than 10 employees, up approximately 36% from the same quarter last fiscal year.
2,278 customers contributing more than $100,000 in trailing 12 months revenue, up approximately 131% from the same quarter last fiscal year.
A trailing 12-month net dollar expansion rate in customers with more than 10 employees above 130% for the 13th consecutive quarter.
In this quarter the company saw 131% growth of its $100,000 TTM customers, taking its large customer number to 2,278. This marked a decrease from the impressive ~160% growth to 1,999 customers it touted last quarter. Despite the pull back in large customers, I see these numbers as especially important because it reflects not just users, but companies that are making a substantial commitment to Zoom. I I continue to reiterate this as a number to watch as the large customer segment is indicative of enterprise adoption and those customers tend to have room for growth in annual spend. 
Finally, the net dollar expansion rate of companies greater than ten remained at above 130% this quarter. This string of net revenue expansion growth clearly indicates that the freemium conversion model to paid is working well. This up-sell rate is enormous for Zoom, seeing those trying the service move over to paid models. 
Overall Impressions of Zoom Results and a Look Ahead 
This quarter outpaced expectations, albeit not by as much as some of the previous quarters. The market, however, found itself less than satiated with these results. The simple, yet hard to swallow truth for some that rode the Zoom boom is as follows: 
Barring another catastrophic global event, or an absolutely unexpected mega acquisition, Zoom will likely be delivering results more like these, and less like the 300%+ revenue growth that took place early in the pandemic.
And… That is perfectly okay. In fact, this had to happen eventually.
Guidance in the upcoming quarter for Zoom puts the company at a similar run-rate to this quarter, and that the growth rate from last year is likely to be more in the 25% range, although I wouldn't be surprised to see a few upward revisions.
It's not anything Zoom is doing wrong here, it's just a bit of unrealistic optimism and a multi-year run from Zoom that has created unsustainable expectations. But make no mistake, this was a good quarter for Zoom as the pandemic slows, and return to a new normal means more hybrid than pure remote work.
Disclosure: Futurum Research is a research and advisory firm that engages or has engaged in research, analysis, and advisory services with many technology companies, including those mentioned in this article. The author does not hold any equity positions with any company mentioned in this article.
Other insights from Futurum Research:
Making Markets: Matt Murphy, CEO of Marvell Technology | Q2 FY '22
Dell Technologies Posts Record Q2 and Strong First Half Revenue and Profitability
Splunk Q2 Highlights Progress in its Cloud Transformation
Image Credit: Zoom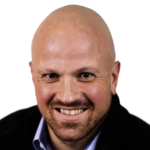 Daniel Newman is the Chief Analyst of Futurum Research and the CEO of The Futurum Group. Living his life at the intersection of people and technology, Daniel works with the world's largest technology brands exploring Digital Transformation and how it is influencing the enterprise. Read Full Bio