Zoho Unveils Zoho Apps, a New Suite of Offerings Designed to Attract and Assist Entrepreneurs and Solopreneurs
Zoho Unveils Zoho Apps, a New Suite of Offerings Designed to Attract and Assist Entrepreneurs and Solopreneurs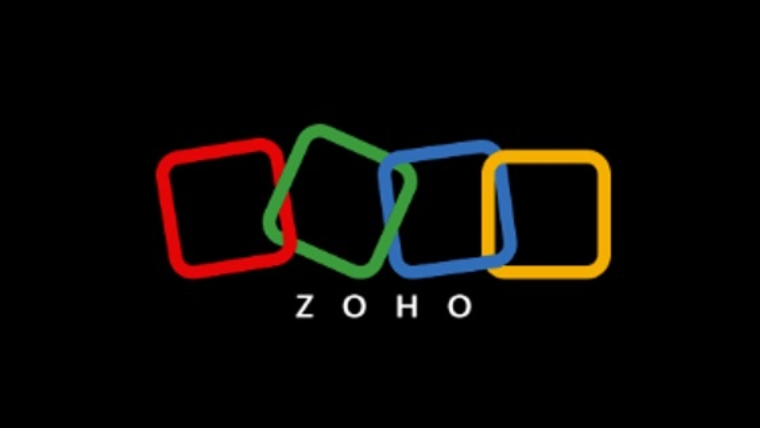 The News: Zoho has unveiled a suite of new Zoho apps at the company's recent Zoholics event, the company's annual user conference and media/analyst event held in Austin, TX last week.
Zoho Unveils Zoho Apps, a New Suite of Offerings Designed to Attract and Assist Entrepreneurs and Solopreneurs
Analyst Take: I was in Austin last week at Zoho's annual Zoholics event and had the opportunity to hear from Zoho leaders who provided updates on the platform enhancements and corporate strategy, and which also featured some customer insights from some of Zoho's enterprise customer base.
Zoho has a strong track record of providing innovative software solutions to businesses of all sizes and, with more than 60 million users worldwide, the company is fairly widely recognized for its user-friendly software and affordable pricing.
Although the company has worked hard to court enterprise customers, the newest release of Zoho apps is designed with entrepreneurs and solopreneurs in mind, intended to aid their business establishment and development efforts in mind. With this move, it's clear that Zoho seeks to attract more mid-market users to the company's suite of offerings.
The newly announced Zoho apps suite includes Zoho Start, Zoho Tables, Zoho Solo, and Zoho Publish which the team at Zoho says are designed to streamline business operations and increase productivity. This new suite of Zoho apps, which are currently available for public beta testing, will endeavor to provide businesses with a comprehensive platform that can manage all their needs, from accounting and finance to marketing and customer relationship management. Here's a look at the apps in the Zoho apps suite:
Zoho Start
Zoho Start has been designed to be an all-in-one platform for entrepreneurs and solopreneurs looking to launch and grow their businesses. This Zoho app focuses on business formation to guide entrepreneurs and solopreneurs through the process of filing legal documents and paperwork, including applying for Employer Identification Numbers (EIN) and understanding state-specific business guidelines. Zoho Start provides a suite of features, including customer relationship management, accounting, inventory management, marketing, and more. The app is aimed at businesses that are just getting started and need a comprehensive platform that can manage all their business needs in one place. Upon completion of the beta phase, Zoho Start will offer pre-built integrations with several Zoho applications to streamline business operations including:
Zoho Books. Companies that launch Zoho Start will receive Zoho Books at no cost for the first year, helping them manage their finances.
Zoho Domains. Domains is intended to help small business owners easily establish an online presence by acquiring their desired domain through Zoho domains. Once the domain is acquired, users will be prompted to create a business website with Zoho Sites and set up official email addresses using Zoho Mail.
Zoho Voice. Zoho Voice will integrate with Zoho Start to provide telephony services for small business owners, including the ability to purchase an official business phone number.
Zoho Tables
The new Zoho app Zoho Tables is a new spreadsheet application designed to help businesses manage their data more efficiently, allowing users to organize data in a more intuitive way. With Zoho Tables, users can easily import data from other sources and collaborate with others in real-time. Zoho Tables is designed to be a simple and flexible tool that can be used by anyone, regardless of their technical expertise. It's been designed with an intuitive interface and features drag-and-drop functionality, so that users can quickly create and customize tables to suit their needs. Zoho Tables aims to help small businesses create custom applications that automate their processes and improve data accuracy. The tool includes pre-built templates for common business processes, making it easier for businesses to get started.
Zoho Solo
Zoho Solo is a mobile-first Zoho app designed specifically for solopreneurs who need to manage their business on the go. The app includes all of the features of Zoho Start but is tailored to the needs of solopreneurs. The Zoho Solo platform includes tools such as email, calendaring, invoicing, project management, time tracking, and more, making it easier for solopreneurs to manage their business. With Zoho Solo, Zoho hopes to attract solopreneurs who want to manage their business from a single platform, helping them to focus on running their business efficiently and business development.
Zoho Solo also includes Zoho Sign, a digital signature tool allowing users to sign documents electronically. This saves time eliminating the need for paper-based signatures.
Zoho Publish
Zoho Publish, initially available for Zoho One customers will assist small businesses to publish their business information on listing services, such as Google Maps and review sites. They will be able to monitor and respond to customer feedback while also gaining insights from Zoho Publish analytics, including inbound requests, comments, visits, and reviews, helping to improve their business online visibility.
As he walked us through the new offerings, Raju Vegesna, Zoho's Chief Evangelist (great title, btw), shared that Zoho's aim here is to serve businesses at every stage in their growth process, from when they get an idea and decide to start a company or business venture through every stage of their growth. As someone who has not only started multiple businesses of my own, but who has also helped other entrepreneurs build and grow their businesses, I understand the goal here. There are many steps to the process and sometimes figuring out where to start, or where to turn for resources can be a challenge. I applaud Zoho's thinking that serving customers early in their growth journeys sets the company up to be a long-time partner, scaling with the as they grow.
That said, I can't help but wonder if Zoho has bitten off a lot with this undertaking. Some things a business owner needs once – a domain or an EIN are prime examples. Establishing a presence on Google, Google Maps, or other business listings is another task that is part of starting a business, but not necessarily something incredibly complex – or something that can't be done using Google itself. So, building an offering around some of these surprises me a little. Other things, like bookkeeping features, spreadsheet building features, and of course a CRM are ongoing business needs and make a lot of sense to package.
I'm a fan of Zoho and love what I think of as the 'big heartedness' of this company. Zoho's obvious passion for customers and for providing customers with solutions that are both easy to use and affordable are impossible not to like. What I see ahead, however, is an enormous marketing challenge for Zoho, endeavoring to get on the radar screen of small business owners and solopreneurs, and sometimes competing against other, in some instances very well known, providers of some of these services. I very much see the benefit for customers in utilizing a solution designed to do everything, and Zoho is but one of many SaaS companies offering up a wide variety of features intended to get people to come and never leave the platform. That said, I believe this won't necessarily be an easy task. But I am hopeful for Zoho's success on this front and very much look forward to watching how Zoho tackles this challenge and the success they are able to achieve.
Disclosure: The Futurum Group is a research and advisory firm that engages or has engaged in research, analysis, and advisory services with many technology companies, including those mentioned in this article. The author does not hold any equity positions with any company mentioned in this article.
Analysis and opinions expressed herein are specific to the analyst individually and data and other information that might have been provided for validation, not those of The Futurum Group as a whole.
Other insights from The Futurum Group:
Zoho Pushes Further into Unified Communications with the Release of Trident
Zoho Trident – The Six Five Podcast
An Inside Look at Zoho Books' Impressive Growth – Futurum Tech Webcast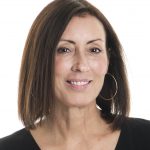 Shelly Kramer is a Principal Analyst and Founding Partner at Futurum Research. A serial entrepreneur with a technology centric focus, she has worked alongside some of the world's largest brands to embrace disruption and spur innovation, understand and address the realities of the connected customer, and help navigate the process of digital transformation. She brings 20 years' experience as a brand strategist to her work at Futurum, and has deep experience helping global companies with marketing challenges, GTM strategies, messaging development, and driving strategy and digital transformation for B2B brands across multiple verticals. Shelly's coverage areas include Collaboration/CX/SaaS, platforms, ESG, and Cybersecurity, as well as topics and trends related to the Future of Work, the transformation of the workplace and how people and technology are driving that transformation. A transplanted New Yorker, she has learned to love life in the Midwest, and has firsthand experience that some of the most innovative minds and most successful companies in the world also happen to live in "flyover country."