Zoho Advances BI and Analytics Platform With New Self-service Approach, Aiming to Radically Transform Data Integrity and Business Insights
Zoho Advances BI and Analytics Platform With New Self-service Approach, Aiming to Radically Transform Data Integrity and Business Insights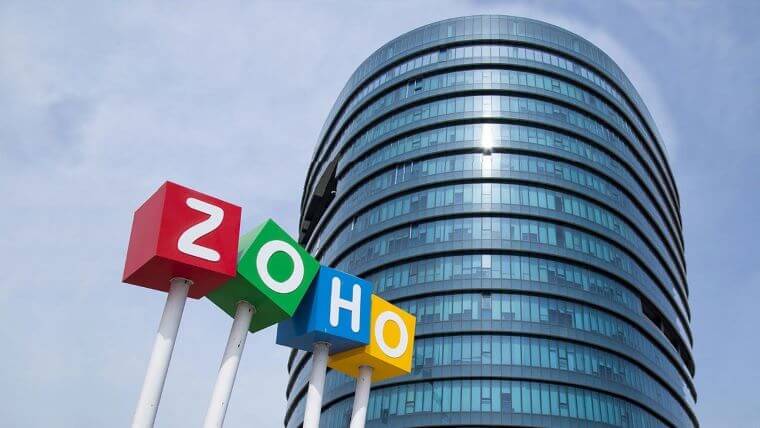 The News: Zoho today announced its new Business Intelligence (BI) Platform, an AI-driven data analytics solution empowering businesses to surface precise and actionable insights through self-service data preparation and augmented analytics. Newly launched functionality enables organizations to cleanse, unify, and analyze cross-departmental data, obtain a holistic view of the company, and ultimately improve strategic execution based on real-time insights.
Zoho Advances BI and Analytics Platform With New Self-service Approach, Aiming to Radically Transform Data Integrity and Business Insights
Analyst Take: Zoho is not a household name, and some would argue that, even within tech circles, the company operates in stealth mode, quietly going about its business with minimal fanfare and mainstream IT press coverage. I believe this approach is quite likely a result of Zoho being privately held and run by a leadership team who are less focused on becoming celebrities and more focused on growing the business, which they have done since 1996 when Zoho started.
Zoho has more than 9,000 employees and more than 60 million users around the world, across hundreds of thousands of companies who rely on Zoho every day to run their businesses. While the big players in the CRM, Sales Automation, MarTech, and increasingly Collaboration domains often chase large enterprises and build their products through very public high ticket acquisitions, Zoho has horizontally built out a comprehensive suite of products focused primarily on the SMB sector and outside of the spotlight of the public equity market.
This very different focus on how Zoho is growing the business and its product capability is evident as you go through the company's product portfolio. As part of the launch, the Zoho team ran our team through the capabilities of the new Zoho's BI Platform. The simple elegance and ease of use that was evident in the user interface. The Zoho DataPrep application, an AI and machine learning-driven self-service tool focused on data preparation, immediately stood out. The demo I saw allowed business users to easily create and manage data pipelines, all in an online portal, that would enable the transition that many SMBs face as they outgrow traditional spreadsheets as they look to scale their business. The demo showed simple, but very powerful tools to integrate, model, cleanse, transform, enrich, and catalogue data before making it ready for analysis. The extreme focus on the UI by the team was evident and I could envisage SMBs adopting these tools for the first time having a near seamless transition from traditional spreadsheets — always a good thing.
The demo showed simple and intuitive ways to improve the quality of the data, removing errors and duplications in an intuitive way that would radically impact the insights that could be gleaned from the data in subsequent downstream business discussions. With it being common knowledge that 70 to 80% of time in any Business Intelligence project is spent on cleansing data, any advancements in data preparation will reap rewards later in the process. This service, while embedded in the wide Zoho suite, is considered by the company so significant that it will be offered as a standalone service. With a strong focus on integrations with many data sources and platforms this functionality will seamlessly integrate and add value to data workflows.
The other key announcement that stood out for me in today's multiple product and functionality drops was the Augmented Analytics – Ask Zia functionality. The focus here is business users, who are not data analytics experts. The conversational AI demo I had access to, showcased simple business focused queries being asked in a natural language interface against complex multi-source datasets. What particularly impressed me was how the conversational AI interface kept the context of the previous query and enabled the user to go deeper into the data without always having to start from first principles. What was equally impressive was the way the data was presented intuitively in graph formats with data being easy to consume, understand and including what-if capability, thus enabling scenario analysis for effective decision-making.
While Zoho provides a one stop shop for SMB organizations to run and operate most key business functions on their platform, the other key focus area in today's announcements was on integrations, APIs and ecosystem support. Through Zoho Marketplace, an apps marketplace, Zoho is enabling partner ISVs and platform vendors to develop and publish analytical apps and integrations to complement Zoho Analytics users. This seamless ability to both import and export data is a mature approach by Zoho and will strengthen the BI and Analytics platform in the minds of clients.
With a focus on key third-party marketplaces such as Shopify, ServiceNow and Atlassian as well as being extensible to more than 250 data sources, including the likes of Zendesk, HubSpot, Microsoft, Mailchimp, Stripe, and Google, all options are covered. This focus on a diverse range of providers allows Zoho clients to integrate and analyze data sourced from diverse third-party systems. I believe the blending of outside data sources is a key strength of Zoho Analytics, and Zoho strengthened this belief by highlighting in their supporting material that 60% of existing users have chosen it as their BI tool, while solely running on non-Zoho applications and data sources.
Zoho provided guidance on the adoption of their Zoho Analytics platform stating that it has consistently been one of the company's fastest growing products. Zoho went further to state that in the last two years, Zoho Analytics has grown by 30% YoY with a 40%YoY increase in the enterprise segment. Another key data point in the briefing given by Zoho was that the application has seen a 10% jump in customers switching from competitive platforms. Also, the company reported that 50% of customers selected Zoho Analytics after evaluating multiple competitive BI products.
If data is to become a catalyst for business growth, there needs to be a focus on increasing the integrity of the underlying data. The focus by Zoho on making this process easy and intuitive for the non-data scientist user will enable significant downstream insight and an improvement in business decisions as a result. Data is increasingly the lifeblood of the organization, especially for new entrants or SMBs who have to compete with established organizations with armies of data scientists. Therefore, the ability to harness analytics and transform it into actionable insights is of paramount strategic importance for business leaders.
The increasing democratization of data by placing it in the hands of business users, in an easy to consume and manipulate format, enables organizations to leverage the power of data and, more importantly, put that insight to work for those who are best positioned to act upon it and subsequently drive differentiated returns on the usage of that data.
Disclosure: Futurum Research is a research and advisory firm that engages or has engaged in research, analysis, and advisory services with many technology companies, including those mentioned in this article. The author does not hold any equity positions with any company mentioned in this article.
Other insights from Futurum Research:
Zoho Launches Qntrl To Address Growing Need For Intelligent Automation 
Zoho, Zoom, Cisco, Intel, Amazon And More — Tech Brands Doing Good In Tough Times–Futurum Tech Podcast
Image Credit: FinancesOnline.com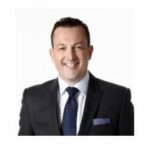 Steven Dickens is Vice President of Growth and Business Development and Senior Analyst at Futurum Research. Operating at the crossroads of technology and disruption, Steven engages with the world's largest technology brands exploring new operating models and how they drive innovation and competitive edge for the enterprise.  Read Full Bio.