Zerto Announces Zerto 10, Tackles Critical Cyber-Resiliency Challenges
Zerto Announces Zerto 10, Tackles Critical Cyber-Resiliency Challenges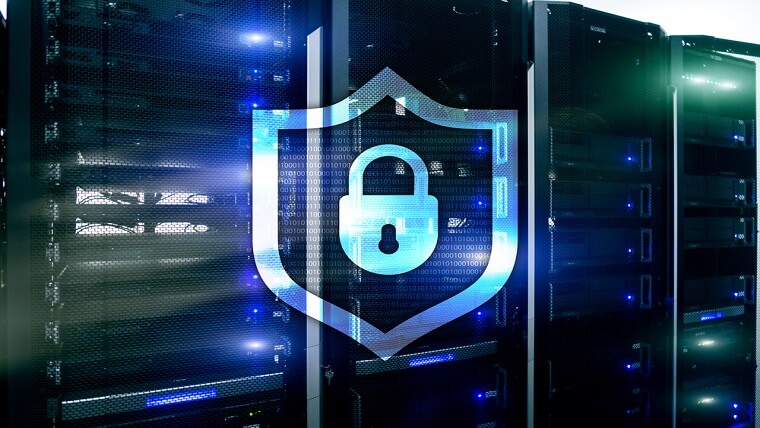 The News: Zerto announces Zerto 10, which will be available in June 2023. Highlights of the announcement include the introduction of real-time ransomware detection and cyber-vaulting capabilities. See the Zerto Press Release for more information.
Zerto Announced Zerto 10, Tackles Critical Cyber-Resiliency Challenges
Analyst Take: Zerto's newly announced Zerto 10, available in June, is an on-premises deployment that can be integrated — more on that in a moment. But first, as we know, IT organizations today face the pressure of being prepared to mitigate the impact of ransomware attacks. In large part, this means detecting attacks as early as possible and ensuring an isolated environment to "vault" backup copies and to test recovery operations before moving into production. In fact, in recent Evaluator Group research, 61% of respondents who were using cyber resiliency scanning/analytics capabilities indicated that they are using them for faster/earlier detection of a cyberattack.
Zerto Technology Overview
Zerto's technology is grounded in Continuous Data Protection (CDP) and a journal of recovery checkpoints that are created every few seconds. This approach offers a unique advantage, because it affords a nearly real-time stream of data that can be scanned for indicators of potentially nefarious activity, and that can be utilized for forensics purposes. Additionally, it offers fine granularity in terms of available recovery points – helping to minimize the amount of data loss, provided that the ransomware attack hit during the lifespan of the recovery points in the journal.
This background is important when considering Zerto's approach to cyber-resiliency, which Zerto breaks into three core pillars:
Replicate and detect
Isolate and lock
Test and recover
Zerto's Zerto 10
With Zerto 10, the company is adding algorithmic-based scanning of the journal, with the goal of detecting anomalous or suspicious writes as they are occurring. This is notable because one of the biggest problems with backup-based ransomware analytics tools is the fact that these tools may be detecting ransomware attacks too late if they are scanning the backup environment after the backup jobs have been completed and depending on how frequently the snapshots that are being scanned are taken. It is also worth noting that recovery/restore points can be tagged for faster identification by administrators, and that extensible APIs allow for integration with dashboarding tools like Grafana and DataDog that provide broader visibility across the IT infrastructure.
The last couple of years have seen a slew of "data vaulting" solutions not unlike Zerto's be introduced to the market. In Zerto's case, it offers a number of important checkmarks that we look for operationally as opposed to physically air gapped solution. These include a closed management interface, the ability to transmit data over an encrypted and isolated network, and the ability to control the time period in which data is transferred. This is alongside table stakes immutability and encryption of data at rest capabilities. As mentioned earlier, Zerto's Zerto 10 solution is an on-premises deployment, but it can be integrated into GreenLake contracts. In addition, Zerto is offering professional services to assist customers, which I am seeing in demand across the cyber resiliency space. I would also note Zerto's competencies in testing, orchestrating, and automating failover testing as an item to consider for customers.
Disclosure: The Futurum Group is a research and advisory firm that engages or has engaged in research, analysis, and advisory services with many technology companies, including those mentioned in this article. The author does not hold any equity positions with any company mentioned in this article.
Analysis and opinions expressed herein are specific to the analyst individually and data and other information that might have been provided for validation, not those of The Futurum Group as a whole.
Other insights from The Futurum Group:
Trends in Enterprise Data Protection 2023 Study
CISA Launches RVWP, a New Ransomware Warning Pilot Program Designed for Critical Infrastructure Entities
Decentralized Storage in the Battle Against Ransomware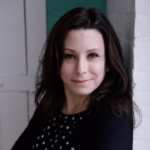 Krista covers data protection and management, with a focus on multi-cloud environments, for The Futurum Group. She brings approximately a decade of experience providing research and advisory services and creating thought leadership content, with a focus on IT infrastructure and data management and protection. Her vantage point spans technology and vendor portfolio developments; customer buying behavior trends; vendor ecosystems, go-to-market positioning, and business models. Her work has appeared in major publications, including eWeek, TechTarget, and The Register.