Why the Microsoft Acquisition of BlueTalon will be Important For Azure And Its Customers
Why the Microsoft Acquisition of BlueTalon will be Important For Azure And Its Customers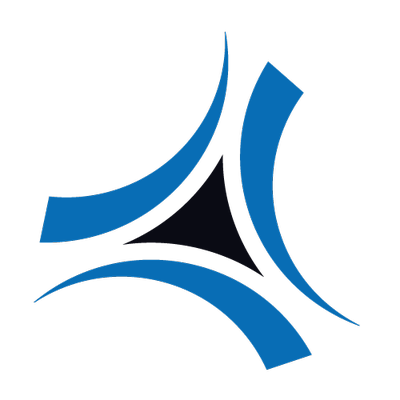 On Monday, Microsoft announced the acquisition the data privacy and governance startup BlueTalon. Terms of the deal were not disclosed.
BlueTalon provides solutions that helps business understand, manage, and control the collection of data, who has access to such information, and how it's being used. Under Microsoft, BlueTalon will build data privacy and governance solutions for Microsoft's cloud Azure.
BlueTalon had raised $25.87 million and was backed by firms including Biosys Capital, Signia Venture Partners, Maverick Capital, and Divergent Ventures. Read more coverage from Business Insider:
Analyst Take: In the wake of another massive data breach (our take on Capital One) being disclosed just yesterday, the continued dialog in the media around data privacy, governance, protection and security is only starting to get its stride. Over the past decade it has been all about scaling experiences. Companies have leveraged hyperscalers like AWS and Azure to build platforms and software like Zoom, Facebook, Uber and countless others that are improving the way we live (theoretically).
Unfortunately, many of these experiences were built without a tremendous amount of consideration to customer and enterprise data governance and protection. In order to scale so fast, sometimes these rapid scale applications just had to grow and break stuff and as we have seen with the abuse of personal data, sometimes us, the users, were the ones to pay the price with the breach of our data. And as we have all come to see, companies of all sizes are vulnerable. From the tech astute like Yahoo to retailers like Target to companies that expressly exist to analyze our data like Equifax. 
While the details on BlueTalon and the acquisition are somewhat sparse. The way the company is described leads me to believe that their technology is going to enable Azure customers to scale their data governance and privacy efforts. And even though their current solutions are primarily developed for the private data center, I am confident that the resources that will be at their disposal will enable them to build the solution to be supported in the cloud. Giving application developers the ability to make their data privacy and governance efforts more achievable and turnkey in Azure will serve as a differentiator from their current competitors; but it could wind up being quite important. 
I have been outspoken about my belief that the tech industry's ability to respond to the changing landscape of data governance and personal privacy is going to be a key demarcation between the winners and losers in the coming years. The days of abusing personal data are far from over, but the age of giving users more choice with how their data is consumed and being able to opt-in/out more freely will help companies differentiate themselves as experience developers with an empathic approach to data versus apathetic technology giants exploiting their consumers/users.
Bottom line, there are a lot of unknowns about BlueTalon, but the story coming from Redmond and from Sanjay around privacy seems to be more authentic than similar rhetoric coming from leaders within other technology companies. The intent behind this purchase is to deliver on the promises and with Azure already seeing tremendous growth, the ability to help its customers to secure and stay in compliance with customer data more easily, should be well received. I believe it was a smart acquisition, although given the lack of data on purchase price, current customers and business models, there are also as many questions as answers. I'll be closely following to see how BlueTalon is integrated post closing and the case studies that should follow. 
Futurum Research provides industry research and analysis. These columns are for educational purposes only and should not be considered in any way investment advice. 
For more analysis from Futurum:
Capital One Breach — A Terrible, Horrible, No Good, Very Bad Day
Whale Cloud — Upping its 5G Monetization Game and Setting the Bar High
Apple's Acquisition of Intel's Modem Business May Enable Their 5G Vision, But Guarantees Nothing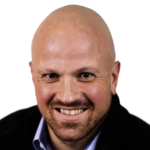 Daniel Newman is the Principal Analyst of Futurum Research and the CEO of Broadsuite Media Group. Living his life at the intersection of people and technology, Daniel works with the world's largest technology brands exploring Digital Transformation and how it is influencing the enterprise. Read Full Bio