Why MediaTek's New Dimensity 9000 May Not Be a Legitimate Premium Mobile Chipset After All
Why MediaTek's New Dimensity 9000 May Not Be a Legitimate Premium Mobile Chipset After All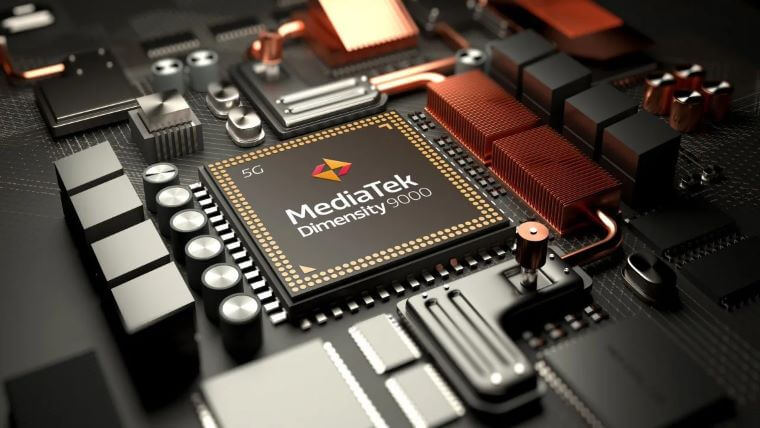 The News: Mobile chipmaker MediaTek just announced its latest flagship SOC dubbed Dimensity 9000. Built using TSMC's 4nm process and Arm v9 architecture, it uses a single Cortex-X2 performance core clocking at 3.05GHz, three Cortex-A710 cores clocking at 2.85GHz, and four Cortex-A510 efficiency cores clocking at 1.8GHz. Its GPU allegedly brings a 4x performance improvement to its AI engine. It will also reportedly support Micron's LPDDR5X DRAM memory for mobile. MediaTek introduced Dimensity 9000 as its most powerful chip ever, and claims that it can go head to head with the mobile industry's premium Android SOCs, taking obvious aim at Qualcomm's Snapdragon 888. This is not the first time that MediaTek has attempted to develop a premium mobile SOC but fell short of that goal, leading many industry analysts to wonder if this time will be different. In my view, it won't be. Read about MediaTek's Dimensity 9000 announcement here.
Why MediaTek's New Dimensity 9000 May Not Be a Legitimate Premium Mobile Chipset After All
Analyst Take: Every year, MediaTek announces its new flagship mobile chipset just ahead of Qualcomm's Snapdragon Tech Summit. Like solstices and the equinoxes, you can pretty much set your calendars to it. So, every year around this time, we go through the same song and dance with MediaTek pitching its latest flagship mobile SOC as a "contender" to Snapdragon's premium mobile SOC even though it isn't. And despite speculation and a handful of impressive looking data points, I believe that MediaTek's latest flagship mobile SOC falls short of belonging in the premium tier yet again.
This year's hot new flagship chipset from MediaTek is the Dimensity 9000, and the company's product marketing department would obviously love to convince the market that it is equal or superior to Qualcomm's Snapdragon 888, which was introduced in December 2020 and powers flagship Android phones globally. Before I dive into why I don't think a comparison is deserved, let me say that MediaTek's Dimensity 9000 looks to have some solid specs. For starters, it is the first mobile chip to be built on TSMC's 4nm process, which is arguably a potent selling point moving forward. It also uses Arm's v9 architecture, with a single Cortex-X2 performance core which clocks at 3.05GHz, three Cortex-A710 cores clocking at 2.85GHz, and four Cortex-A510 efficiency cores clocking at 1.8GHz. Its GPU is a 10-core Arm Mali-G710, which, working alongside MediaTek's 5th generation APU with six total cores for AI processing, allegedly brings a 4x performance and power efficiency improvement from previous iterations. Dimensity 9000 also sports MediaTek's 7th gen, 18-bit Imagiq ISP which can allegedly capture an impressive 320 megapixel image and transfer data at an alleged 9 gigapix per sec. We will discuss that claim shortly.
All of this to say that MediaTek makes excellent chipsets, and the Dimensity 9000 looks really impressive in its own right, at least on paper. The problem though, at least in my view, is that these impressive but cherry-picked specs and benchmarks are saddled with a mixed bag of convenient omissions, dubious claims, and obvious shortcomings, like, for instance, the fact that Dimensity 9000 isn't even mmWave ready, which effectively excludes it from the US market and makes it difficult to take seriously as a premium mobile chipset in 2021, let alone going into 2022. In my view, a premium competitor to Qualcomm's Snapdragon 888 it isn't, and let me explain why:
1. We've been here before, and not in a good way.
Let's start with a bit of history, because there is a very big difference between announcing a product with claims about what it can do, and actually delivering on those claims in the real world.
For all its chipmaking prowess, Mediatek has, on occasion, struggled to bridge the gap between claims and reality. And to be fair, MediaTek is not the only chipmaker to fall short in that department. But "once burned, twice shy," as the saying goes, and so right out of the gate, the feeling of déjà vu I am getting from this announcement immediately makes me skeptical about some of MediaTek's claims. As it is my responsibility as a tech analyst to verify claims made by companies, or at the very least not simply take them at face value, until MediaTek's claims can be independently verified, I will take them with a very big grain of salt. I wish I could forget that MediaTek isn't exactly the most trustworthy company in the mobile industry, but in case you have forgotten, MediaTek was caught cheating on benchmarks last year.That makes taking the company's claims at face value virtually impossible.
2. Historically, Qualcomm executes while MediaTek chases. Nothing I have seen in the last 12 months appears to have changed that dynamic.
On an ecosystem level, Snapdragon is the uncontested OEM choice for premium Android phones, and the only product that can confidently deliver premium Android experiences. Not just "sort of premium," or premium* with a list of small print caveats, but actual premium Android experiences. Based on what I am seeing, MediaTek just isn't there yet.
For starters, Dimensity 9000's absence of support for 5G mmWave means that it won't be a factor in the U.S. anytime soon. That's a non-starter for MediaTek's ambitions, particularly in the premium mobile tier, and especially as a "contender" to Snapdragon 888, which of course is already completely mmWave-ready. As I see it, until MediaTek can deliver a mmWave-ready SOC, it won't qualify as a credible Snapdragon competitor, let alone in the premium tier.
Second, and equally important strategically, all major Chinese 5G phone makers (namely Xiaomi, Honor, vivo, and OPPO) have already established two-year agreements for premium and high-tier handsets with Qualcomm. Samsung also continues to choose Snapdragon, with Snapdragon 888 powering the latest Flip and Fold devices globally. I don't see any signs of that partnership changing with regards to their premium devices in 2022.
In other words, between Qualcomm's two-year agreements with major Chinese OEMs and the strength of its relationship with Samsung, I don't see where MediaTek can even attempt to insert itself into the premium mobile SOC market, let alone make a dent in Snapdragon's leadership in the premium android tier.
Something else to consider: If you want to lead in premium mobile, you need to develop your own custom IP blocks (AI, DSP, audio, GPU, CPU), which Qualcomm does, or will do with Nuvia coming in CPU. Taking off-the-shelf IP from Arm and others instead of customizing can work for lower tiers, but not if you want to compete in premium and differentiate. That's a pretty big differentiator between both companies. As I see it, MediaTek isn't even playing in the same sandbox as Qualcomm.
Even if Dimensity 9000 were to actually manage to deliver on its performance promises — and that remains a very big question — no major OEMs have any reason to jeopardize their own premium product ecosystems on such a risky bet. There's simply no upside to it. This is especially true on the eve of Qualcomm announcing its next-gen premium mobile SOC next week, which will very likely blow the barn doors off Dimensity 9000's performance claims.
3. Plain performance: MediaTek's Dimensity 9000 just doesn't measure up to Qualcomm's Snapdragon 888.
While MediaTek's Dimensity 9000 looks like a good mobile chipset on paper and boasts some impressive processing numbers, it nonetheless fails to measure up to Snapdragon 888 in six critical areas that matter more than just raw processing power: modem/connectivity, camera / computer vision, AI, and mobile gaming/graphics. Let me break it all down for you:
Modem/Connectivity
5G and Wi-Fi are critical for enabling fast and smooth mobile experiences, including video and audio streaming, video conferencing, file downloads and sharing. Snapdragon today offers connectivity performance that MediaTek can't.
As I mentioned already, MediaTek still lacks a commercial mmWave solution – a key requirement for the US market, but perhaps even more importantly to expand into other markets like China and Japan. Since Dimensity 9000 seems to be missing a comprehensive modem-to-antenna design (including RF Front-end), I don't see how MediaTek can claim that Dimensity 9000 can compete against Snapdragon, let alone do so in premium mobile. Snapdragon develops and provides a full Modem-RF system from baseband to antenna. Without it, MediaTek's Dimensity 9000 just isn't in the same league.
We could just stop here, but there's more. Even in Sub-6GHz applications, Snapdragon appears to be faster than Dimensity, and that's another problem for MediaTek. Pretend for a moment that we allowed that a mobile SOC that doesn't include a complete commercial 5G mmWave modem-RF system can be considered "premium." It's a stretch, I know, but for the sake of argument, let's go with it. In that hypothetical scenario, that mobile SOC would at the very least have to be as good or better as other premium mobile SOCs, right? Right. Unfortunately for MediaTek, Ookla Speedtest data shows that even in sub-6 only regions, Snapdragon delivers better performance. The fastest 5G devices in China and Germany are powered by Snapdragon. MediaTek is still lagging pretty far behind even in Sub-6GHz.
I also noticed that MediaTek's Dimensity 9000 was announced as the "only 5G smartphone modem with 3GPP release 16 standard." That didn't sound right, so I did a little digging, and what I found is that the Snapdragon X65 Modem-RF was announced in Feb. '21 as the first 5G Release 16 Modem-RF System. Oops. See what I mean about taking MediaTek claims with a big grain of salt? As for the timing of each modem's availability to the market, I think we should see the X65 turn up in commercial devices in Q4'21 while the Dimensity 9000 probably won't be turning up until sometime in Q1'22.
Dimensity 9000 was also announced as the "first 3CC carrier aggregation (300MHz) 7 Gbps downlink," but that's also an odd take as Snapdragon X65 was announced months ago with the same 3CC capability which has even been showcased in public already.
With regard to Wi-Fi, Snapdragon 888 supports the fastest Wi-Fi 6/6E speeds (up to 3.6 Gbps) using 4K QAM, 2×2 160MHz + 2×2 40MHz. As far as I can tell, Dimensity 9000 does not support this performance. Why does that matter? Aside from being yet another point on which Dimensity 9000 falls short of competing against Snapdragon 888 features and performance, 2×2 + 2×2 DBS channel configuration is the standard in China among flagship handsets to guarantee low latency gaming, AR/VR & other increasingly important uses cases that simply cannot be achieved with a 1×1+1×1 configuration.
Again, remember that we are talking about premium Android experiences here, which include mobile gaming. If MediaTek's Dimensity 9000 cannot deliver premium mobile gaming performance, I cannot take its claim that it is a premium mobile SOC seriously, let alone that it is even remotely equivalent to Snapdragon 888.
Camera/Computer Vision
Photo and video capture are top-of-mind for consumers purchasing a new phone, particularly in the premium tier, and MediaTek still significantly lags Snapdragon in this area.
Case in point: The highest DXO score for any MediaTek-powered handset is only 116. By comparison, Snapdragon 888 comes in at 143. To give you some perspective, that score makes MediaTek's camera quality comparable to a device launched in 2019. Not that there is anything wrong with that, but that kind of performance simply doesn't come close to deserving consideration as premium Android performance.
A little bit more digging revealed that the highest-scoring phone using a MediaTek chipset ranks #55 in DXOMARK global smartphone benchmark (OnePlus Nord 2 5G). Again, for perspective, the TCL 20 Pro 5G (a Snapdragon 750G-based device), a great phone but not considered a premium-tier device, ranks higher.
In short, despite MediaTek's aspirations to compete against Snapdragon 888, and more generally to be considered seriously as a contender in the premium mobile SOC space, I don't think we're quite there yet with the camera either.
In fairness, Qualcomm has pushed premium Android cameras to entire new levels of performance in recent years, in great part by deploying unique AI in their camera solutions. Qualcomm's work on "the 3 As" (auto white balance, auto exposure, and auto focus), their Bokeh Engine for stills and video, segmentation, and AI-camera switching features for their triple ISP have pretty much redefined premium mobile camera experiences. It's a tough acceleration of innovation and performance to keep up with, even for a solid company like MediaTek. It's great that they finally announced 4K HDR, 8K and AI support, but Snapdragon has already commercialized these features in millions of handsets. It's difficult to claim to be as good or better than a competitor that has been so consistently so far ahead of your product performance when you're this late to last year's party.
Given that MediaTek has so much ground to make up, its claim that Dimensity 9000 can deliver 9Gpix per second struck me as dubious. The only thing I can think of is that it assumes a roughly 3x higher bandwidth because of three separate exposures, but that isn't how it works. Calculating ISP bandwidth by adding different exposures is simply not the industry standard, and no one should be using that "methodology" to compare their camera performance to any other system.
There are other areas in which MediaTek's Dimensity 9000 doesn't quite rise to the level of premium Android camera performance. While it supports 3x 32MP sensors, Snapdragon 888 supports 3x36MP sensors. MediaTek doesn't support HW accelerated computer vision functions, which are critical for important smart camera functions like object and motion detection. Snapdragon 888's sensor switch feature also enables smooth transitions from one sensor to another during zoom, and that doesn't appear to be present in Dimensity 9000. These may seem like details, but I am in the details business, and in this business, that is what separates the premium tier from lower tiers. I just don't see premium Android performance in the Dimensity 9000, and particularly in camera experiences.
Even in areas where MediaTek seems to have a really cool story to tell, they miss the mark. The most obvious example is MediaTek's claim that Dimensity 9000 supports 320MP sensors. When I first read that, I have to admit that I was both impressed and excited because that's really great news for consumers. The problem, however, is that since no such sensors will be mass-produced in 2022 (or in 2023, I suspect), it is an empty spec with no practical application for handset OEMs in the real world. Which of course makes me wonder why this is even a feature, or why MediaTek would waste resources working on a feature that cannot be implemented when they could have instead focused on areas where they need to make real and immediate improvements. It's a bit confusing, really. If your spec looks great on a spec sheet but no one can implement that feature, what's the point?
AI
Many of the experiences in today's premium phones rely on high-performing, energy-efficient capabilities in the enabling chipset. Snapdragon 888 provides what still appears to be significantly better performance, at least based on what MediaTek claims to support with Dimensity 9000. For instance, Dimensity 9000 claims a 16% higher score than the Pixel 6 on ETH benchmark, and that's pretty great, but Pixel 6 is roughly 40% lower than Snapdragon 888 on average for INT8 models in the ETH suite. MediaTek's AI performance today, at least based on MLPerf published benchmarks, is less than half that of Snapdragon 888, which may be the reason why they compared Dimensity 9000's specs to Pixel 6. The Pixel 6 is a great phone with an amazing camera, but it can hardly be considered a premium phone. In other words, based on what I have seen so far, MediaTek's Dimensity 9000 pretty clearly underperforms Snapdragon 888 in AI.
Remember that Snapdragon 888 commercialized computational photography and videography use-cases by leveraging AI acceleration in flagship handsets. This includes Morpho Semantic filtering, nexoptic AI-powered low light video, vidhance stabilized video experience, blink AI AI-powered low light video capture, smooth zooming, etc. MediaTek still has some miles to go before it can hope to catch up in this area as well.
Gaming/Graphics
Mobile now represents the largest revenue segment for the gaming industry and to lead in this area you need to invest in premium gaming experiences. I know Qualcomm has spent many years working on mobile gaming and leads the market in terms of features. This includes a long list of firsts:
– First to support high performance Vulkan (Adreno still provides the best OpenGL ES and Vulkan perf/watt graphics drivers in the market)
– First to support AAA mobile games running at 90 FPS then at 144 FPS
– First to support native 4K mobile gaming
– First to support mobile games running with True 10-bit HDR
– First to support desktop rendering pipeline and bring that over to mobile
– First to bring Unity and Epic Unreal Game Engines over to Android
– First and only to support GPU updatable drivers for mobile gaming (one of the cooler UX features in mobile gaming, in my opinion)
– First and only to support VRS for Mobile Gaming (which is going to increasingly matter in the coming years)
– First to run Windows 10 and Windows 11 on ARM with DX12 graphics drivers
– First to support AR gaming and VR gaming on mobile with Snapdragon (which, again, is going to increasingly matter as XR and 5G converge to transform mobile gaming experiences in the next decade)
My point for sharing this list is that MediaTek can't realistically compete in the premium mobile SOC space if it cannot keep up with premium gaming performance and deliver premium mobile gaming experiences. I am not saying that they never will, but Dimensity 9000, for all its strengths and iterative improvements, doesn't quite pass muster in this area.
Bear in mind that Qualcomm also has an in-house game studio that partners with top game publishers, providing special optimizations, advanced development of graphics features and new game engine development. Success in this space isn't just about silicon — it's about collaboration and partnerships. MediaTek needs to get real and build something similar to what Qualcomm has pioneered so well if it has any hope of catching up. Without those key ecosystem partnerships, it's difficult to find the bleeding edge that mobile gaming requires at the top of the premium tier. The market knows this, and that is why Snapdragon is trusted by gamers. MediaTek just hasn't reached that level yet.
One last point: As I recall, MediaTek's ray tracing SDK has been available since 2020, but no major game studio has, to my knowledge, adopted it yet. One key reason may be that software-based ray tracing is too slow for a decent user experience, especially in premium handsets.
Other gaps
Typically, when tech companies release products with features that they feel will impress the market, they talk about them. When their products, however, lag in certain areas, those missing features or disappointing specs tend to not be mentioned much, if at all. Since I haven't seen much from MediaTek on audio or security capabilities, I can't say one way or another that Dimensity 9000 can't match Snapdragon 888 in these areas, but the fact that MediaTek was light on details makes me suspect that there isn't a great story to tell the market with regards to these two areas.
MediaTek's Dimensity 9000 is Forward Progress, But It's No Comparison to Qualcomm's Snapdragon 888
In summary, MediaTek's Dimensity 9000 is an impressive mobile SOC, and an important leap forward for the company. The mobile space is certainly richer for the improvements it brings to the market and the competition this creates, and I don't want to take anything away from MediaTek's achievement, progress, and effort.
That said, my first impression of Mediatek's Dimensity 9000 leads me to conclude that, once again, MediaTek's claims to have finally come out with a premium mobile chipset that can compete against Qualcomm's premium tier SOC appear to be unfounded — or at least not supported by the facts. Does MediaTek's Dimensity 9000 offer some premium performance and features? Absolutely. Some. But can it really compete against Snapdragon 888 across all, or even most of the features that make Snapdragon 888 a (if not the) premium mobile chipset in the Android space? No. In my view, not only is MediaTek's Dimensity 9000 not a legitimate competitor of the Snapdragon 888, Dimensity 9000 also doesn't check enough of the boxes that it needs to check to even be considered a premium mobile SOC.
My conclusions become all the more salient as Qualcomm is poised to unveil the successor to Snapdragon 888 next week at its Tech Summit, effectively relegating MediaTek's Dimensity 9000 to a comparison against last year's premium SOC features. In my view, trying to compete with last year's features and performance benchmarks, and mostly falling short of accomplishing even that, doesn't make you a realistic contender in any industry's premium tier. MediaTek remains, as it has been for some time, a consistently competitive player in the medium and high tiers in the mobile ecosystem. It doesn't look like 2021 and 2022 will bring any change to the very respectable space that the company occupies in the market.
Disclosure: Futurum Research is a research and advisory firm that engages or has engaged in research, analysis, and advisory services with many technology companies, including those mentioned in this article. The author does not hold any equity positions with any company mentioned in this article.
Other insights from Futurum Research:
The 5G Factor: Qualcomm, Infrastructure Bill, and Key Takeaways from GSMA Report – Futurum Tech Webcast 
Qualcomm Breakthroughs on Path to Advanced 5G Include R&D Test Beds, 5G mmWave, XR, C-V2X, and More – Part Three
Qualcomm R&D Test Beds: a Closer Look at C-V2X, Smart Factories, XR, and Improved System Efficiencies – Part Two 
Image Credit:9to5Google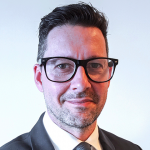 Olivier Blanchard has extensive experience managing product innovation, technology adoption, digital integration, and change management for industry leaders in the B2B, B2C, B2G sectors, and the IT channel. His passion is helping decision-makers and their organizations understand the many risks and opportunities of technology-driven disruption, and leverage innovation to build stronger, better, more competitive companies.  Read Full Bio.