Why Edge-to-Cloud Platform? Why HPE? – New Futurum Research Report
Why Edge-to-Cloud Platform? Why HPE? – New Futurum Research Report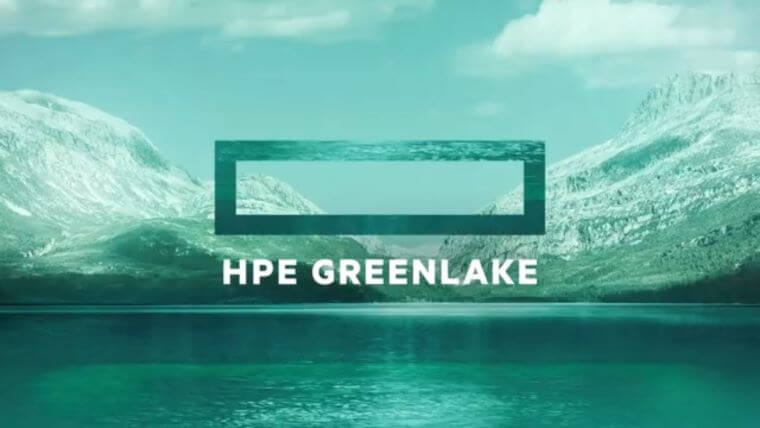 The News: In 2019, Antonio Neri set forth the vision that HPE would become an as-a-service company by 2022. To fulfill the new vision, HPE made the full commitment to the Everything as a Service (EaaS) strategy. In early 2020, we, Futurum Research, had the opportunity to evaluate the market forces at play and why moving to EaaS made sense. At the time we believed that HPE was well positioned to deliver modern IT architecture that enables the digital transformation that companies were targeting. And were they ever. To this day we are particularly impressed that HPE is specifically targeting filling the gap of providing the cloud experience for applications and data that organizations are unable to move to public cloud due to key considerations such as performance, security, and data sovereignty.
In 2020, businesses underwent massive digital transformation. According to our research, 9 out of 10 companies accelerated digital transformation plans. Additionally, 9 out of 10 companies acknowledged their technology, storage, and computing requirements became more complex in light of the global COVID-19 pandemic. These organizations were primed for new — and simpler — technologies, and HPE was ready to deliver.
HPE didn't just become a typical as-a-service organization; instead, the company expanded its reach to become the edge-to-cloud as-a-service company, bringing together everything in the company and its extensive partner ecosystem into one unified cloud platform. This includes delivering solutions and services that are easy to access and easy to use, enabling businesses to transform according to their business goals while providing unparalleled customer experience. As such, these businesses can adapt to market forces in the way that makes the most sense to them in advancing their business outcomes.
The HPE GreenLake platform delivers a unified experience across edge to cloud with built-in security, extended developer tools, and strengthened capabilities to run workloads at scale. The introduction of HPE GreenLake for Private Cloud Enterprise fulfills fast-growing customer demand for a modern and transformed private cloud experience with an automated, flexible, scalable, pay-as-you-go private cloud for traditional and cloud-native workloads. Moreover, HPE GreenLake expanded their already robust portfolio to include eight new cloud services including backup and recovery, block storage, compute operations management, data fabric, disaster recovery, hyperconverged infrastructure, as well as industry-vertical cloud services for customer engagement and payments.
Why Edge-to-Cloud Platform? Why HPE? – New Futurum Research Report
Analyst Take: In our new research report, "Why Edge-to-Cloud Platform? Why HPE?" – done in partnership with Hewlett Packard Enterprise (HPE), we examine why the IT landscape continues to shift increasingly toward edge-to-cloud implementations. Today's leadership teams and line of business executives expect more from the IT function, but in parallel want improved, more consumer-like experiences, and at lower cost. However, we find that legacy toolsets and/or lack of skills and resources make it difficult to address the challenges inherent in the new edge-to-cloud reality. As such, we identify the following major challenges as potential barriers:
Streamlining Data and Application Modernization
Aligning Financial Models to Cloud Era
Implementing End-to-End Security
Attaining Full Visibility and Control Across Entire Edge-to-Cloud Implementation
Optimizing Capacity Planning
Moreover, we identify what the market seeks. From our viewpoint, meeting key edge-to-cloud challenges, such as assuring end-to-end security, data accessibility, application portability, capacity planning, and full cost visibility, are key drivers in organizations' efforts to modernize and simplify their overall data and application strategies. Organizations are giving top priority to increased agility, lowering overall operational costs, and in our report we identify some key trends as warranting an approach that provides direct attention and support. These include:
Everything as a Service
Full Platform Coverage
Advancing Sustainability Goals
Streamlined Subscription and Consumption Models
Unified and Trusted Data Source
Improved Hybrid Cloud Operations
Adopting Cloud, Virtualization, and Software Capabilities
HPE GreenLake: Comprehensive Edge-to-Cloud Platform Benefits
Through our evaluation of HPE GreenLake, we pinpointed how the HPE GreenLake platform addresses the foremost edge-to-cloud challenges and aligns with the key edge-to-cloud industry trends.
From our view, HPE GreenLake provides a single, automated platform with the integration capabilities and services flexibility key to achieving edge-to-cloud ecosystem agility. The platform provides organizations with a unified cloud experience in their own environment – across edges, datacenters, colocations, and clouds – enabling them to gain holistic visibility, control, and performance. They gain rapid and easy access to over 70 cloud services available in pay-per-use and subscription models, managed for them at their desired level. As a result, HPE GreenLake has over 65,000 customers and over one exabyte of data under management with customers worldwide validating the platform's integration and service flexibility credentials.
HPE GreenLake: Advancing the Hybrid Cloud Experience
We find that HPE GreenLake is designed to provide a unified experience by extending developer tools and bolstering hybrid cloud capabilities, affording customers the ability to run workloads at scale. We view the HPE GreenLake platform as providing the visibility across the customer's entire HPE estate, such as usage, spending, and capacity, plus operational and performance data for the services the customers are using that are essential to advancing the hybrid cloud experience
HPE GreenLake: A Broad Range of Cloud Services to Accelerate Competitive Advantage
We believe understanding the other key competitive advantages the HPE GreenLake portfolio brings to the market sharpens understanding of the overall value of the HPE GreenLake. These competitive advantages include:
HPE GreenLake for Data Fabric
HPE GreenLake for HCI (Hyperconverged Infrastructure)
HPE GreenLake for Payments
HPE GreenLake for Block Storage
HPE GreenLake for Disaster Recovery
HPE Backup and Recovery Service
HPE GreenLake for High-Performance Compute
HPE GreenLake for Compute Ops Management
HPE DevOps Roadmap for Cloud Service
HPE GreenLake with Colocation
The proven ability of HPE GreenLake cloud services to meet the intricate challenges of edge-to-cloud environments, such as application modernization and distributed data workload optimization, is what today's businesses seek. By delivering a unified and streamlined cloud experience, spanning the entire HPE portfolio and providing customers with a single sign-on access to one common platform with end-to-end security, compliance, elasticity, and data protection, the HPE GreenLake offering checks all the right boxes.
Key Takeaways on Why Edge-to-Cloud Platform? Why HPE?
We believe that HPE GreenLake should be high on the consideration list for IT leaders focusing on edge-to-cloud solutions. The platform brings the cloud to organizations and to their apps and data where they are — accelerating time-to-value, strengthening operational excellence, liberating capital and resources throughout rapidly evolving edge-to-cloud environments.
Overall, we believe that HPE GreenLake can easily meet the growing demand across organizations to balance their cloud workloads across colocation, on-premises, public cloud, and private cloud environments. For many organizations the cloud journey has proven challenging and HPE GreenLake provides the practical capabilities and solutions needed to advance their cloud journey regardless of their situation.
Disclosure: Futurum Research is a research and advisory firm that engages or has engaged in research, analysis, and advisory services with many technology companies, including those mentioned in this article. The author does not hold any equity positions with any company mentioned in this article.
Analysis and opinions expressed herein are specific to the analyst individually and data and other information that might have been provided for validation, not those of Futurum Research as a whole.
Other insights from Futurum Research:
Why Edge-to-Cloud Platform? Why HPE?
Protecting the Enterprise with an Edge-to-Cloud Security Strategy – HPE Executive Insights Series
HPE Revenue Hits $7.87B in Q4, Beating Analyst Estimates
Image Credit: wallpapertip.com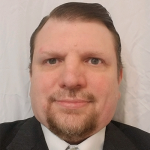 Ron is an experienced research expert and analyst, with over 20 years of experience in the digital and IT transformation markets. He is a recognized authority at tracking the evolution of and identifying the key disruptive trends within the service enablement ecosystem, including software and services, infrastructure, 5G/IoT, AI/analytics, security, cloud computing, revenue management, and regulatory issues. Read Full Bio.