Week of June 30: Hot Takes on Intel, NVIDIA, and Zoom
Week of June 30: Hot Takes on Intel, NVIDIA, and Zoom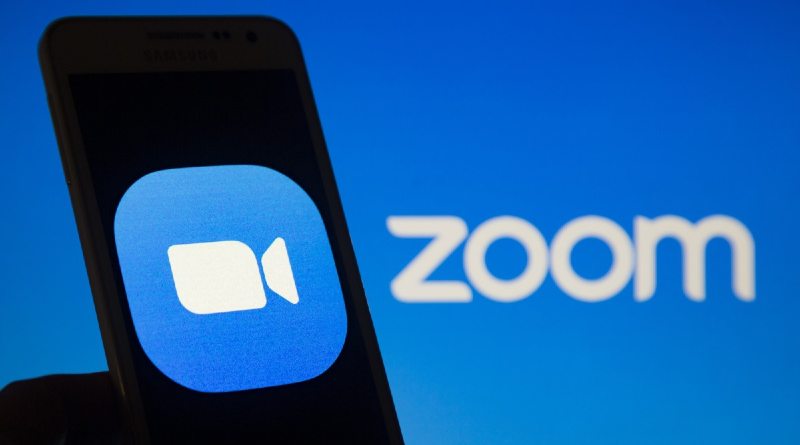 The News: Over the past few days and heading into the weekend there were several interesting stories that broke. Over the next week we may add further coverage with additional in depth research notes, but wanted to put some initial thoughts out for consideration.
Here are the stories.
Intel Updates Features and Timeline for Sapphire Rapids 
NVIDIA announces Breakthrough Performance in its ML Perf Benchmarks
Zoom Acquires Kites GmhB to Accelerate its Language Translation
Analyst Takes: Here are some quick hit insights on these three stories making headlines this week.
Intel Updates Features and Timeline for Sapphire Rapids 
In a blog post that came out this Tuesday, Intel's Lisa Spelman provided a number of updates on the progress of the company's next 10nm datacenter node, Sapphire Rapids. The update had a number of feature enhancements that would be included most notably support for Advanced Matrix eXtensions (AMX), which is an important feature for DL Boost. Other enhancements included its Data Streaming Architecture (DSA), making Sapphire Rapids the first Intel chip to include DSA. Lastly, the note confirmed that Sapphire Rapids will feature up to 64GB of HBM2.
The announcement also included updates to the timeline, pushing the production ramp into 1H 2022, which wasn't really much of a push given the company had alluded to that in various updates over the past several months. In reality, there does appear to be a small slip of about a quarter for Sapphire Rapids, and I was happy to see Intel be transparent of this new timeline. The additional time is set to be used to focus on optimizing and testing to meet quality expectations.
NVIDIA announces Breakthrough Performance in its ML Perf Benchmarks
ML Perf is a 3+ year old industry benchmarking group that focuses on AI/ML. The benchmarks are based on today's most popular AI workloads and scenarios, covering computer vision, natural-language processing, recommendation systems, reinforcement learning and more, and are supported by many of the world's leading companies.  All in all, designed to help the market understand the underlying technologies that enable the most rapid training of new AI models.
NVIDIA, unsurprisingly has been an out and out winner in ML Perf. And while companies including Intel, Graphcore, and Google have all made headway, the most recent benchmarks once again show NVIDIA's dominance in this arena.
Highlights for NVIDIA in this round included:
NVIDIA A100 and NVIDIA DGX SuperPOD Set Records For Commercially Available Solutions Across All Benchmarks​
NVIDIA AI Delivers Up to 6.5x More Performance Per GPU in 2.5 Years With Full Stack Innovation​
NVIDIA AI Improved The Most Over The Last Round, Delivering Up to 2.1x Higher Performance​
Growing Customer Adoption Of Industry Standard MLPerf Benchmarks
Clearly, NVIDIA is the undisputed leader in this space and the company appears relentless to maintain its position. Competition from global technology leaders should continue to push the envelope for more efficient model training and deployment, but I expect NVIDIA to maintain its position for the foreseeable future.
Zoom Acquires Kites GmhB to Accelerate its Language Translation
This week, Zoom announced the acquisition of a company known as Kites (short for Karlsruhe Information Technology Solutions), which has built a real-time translation and transcription software. This acquisition is a well-timed move to simplify communication on the platform for people who speak different languages by adding greater translation capabilities to its video conferencing app. Prior to the acquisition, the company had translation for English to other languages, but given the broad deployment of Zoom around the world, a wider translation capability made sense.
While Kites GmhB is a relatively unknown company, the notable part of this deal is how this helps Zoom extend its global footprint and makes the platform more powerful for meetings and in the future larger events, which is also something Zoom has been focused on. Natural Language Processing and Translation can remove global barriers in real-time and I see this as a positive for Zoom and a feature that will be in any collaboration tool that intends to be taken seriously in the coming years.
Futurum Research provides industry research and analysis. These columns are for educational purposes only and should not be considered in any way investment advice. Neither the Author or Futurum Research holds any positions in any companies mentioned in this article. 
Other insights from Futurum Research:
Canonical Announces Ubuntu Support for RISC-V
Crypto Starts to Look Like the Early Days of the Internet
Rakuten, NEC, and Intel Score 5G SA Core Breakthrough
Image Credit: NVIDIA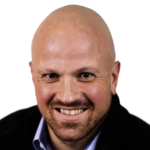 Daniel Newman is the Chief Analyst of Futurum Research and the CEO of The Futurum Group. Living his life at the intersection of people and technology, Daniel works with the world's largest technology brands exploring Digital Transformation and how it is influencing the enterprise. Read Full Bio