WebexOne 2022 – The Enhancements and Innovations Reveal Great Momentum in the Product Pipeline
WebexOne 2022 – The Enhancements and Innovations Reveal Great Momentum in the Product Pipeline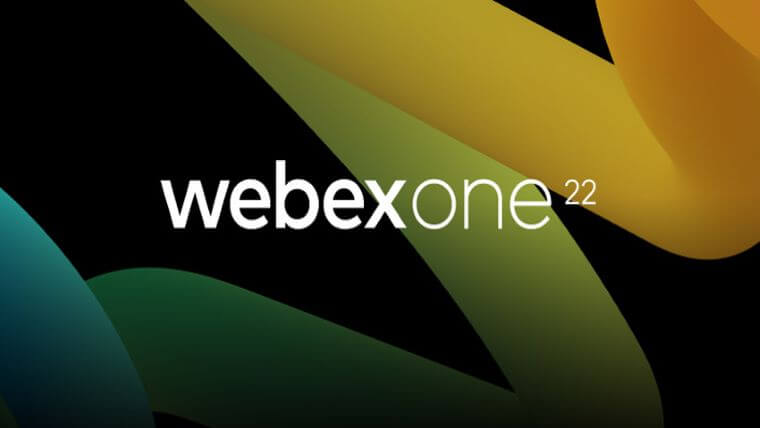 The News: The WebexOne 2022 event kicked off on Oct 25th with a flurry of announcements focused on enabling the trend of hybrid work. Among them are the previously announced hardware partnership with Microsoft, a new whiteboarding app, support for sharing video from the rear camera on Apple devices, Group Call Management capabilities, and a Microsoft Teams integration in Webex Calling, enhancements to their hybrid events offering, and improvements to Control Hub. The two most interesting new developments are audio watermarking, which will help curtail the leaking of sensitive meeting audio, and the official launch of Vidcast, the product from Webex Leap to address the growing need for asynchronous video in the marketplace. The Cisco blog post covering all of these updates at a high level can be found here.
WebexOne 2022 – The Enhancements and Innovations Reveal Great Momentum in the Product Pipeline
Analyst Take: The recent WebexOne 2022 event was laser focused on hybrid work, which is as expected — it's the reality of the workplace today. The real ground shaker in the many announcements coming out of the event was the announcement of Webex's native support for Microsoft Teams meetings, which Dan Root, my colleague here at Wainhouse, covered last week. Many of the other announcements, while clear indicators of a sharpening focus on hybrid work, were iterative in nature, however, two stand out as truly innovative.
Webex's New Audio Watermarking Feature
The first is Webex's new audio watermarking feature. Designed to help enterprises protect their intellectual property, audio watermarking sends a unique, inaudible marker in the outbound audio feed for each connected participant. If an attendee records that meeting using their mobile or other device and distributed it inappropriately, the marker is recorded as well. When the leaked recording is discovered, the customer's Webex Admin can upload the file to the Webex Control Hub, and the participant's line that was recorded can be identified.
While this falls short of directly assigning culpability to a specific individual, and there are some gaps (if the meeting was recorded on the Webex service, no watermark is applied, and that recording file could be similarly leaked), it is a step forward in securing sensitive IP for the enterprise and is likely to be a very welcome addition to the available toolset for organizations working to secure their private conversations.
Webex Vidcast Enhancements
The second innovation is from Webex's in-house innovation lab, Webex Leap. Leap is being led by Omar Tawakol, who came to Cisco in the Voicea acquisition in 2019 as part of their addition of AI-based speech recognition to the platform. Leap's first product release, Vidcast, was launched in August of 2021 and is an asynchronous video recording service intended to help hybrid working teams and companies communicate without the complexities of syncing calendars and the disruptions to focused work caused by traditional meetings.
Vidcast is designed to help users consume the recorded videos in ways that help them best. The playback is defaulted to 1.2x recorded speed (which they can easily change), and there is a closed captioning feature for those that are multi-tasking or just prefer the visual assistance of transcribed text.
As revealed on the Webex blog in June of this year, the Vidcast team announced many new features designed to provide video creators with a rich set of AI/ML-based editing tools. Some focus on helping get rid of the "umm's" and "uhh's" in their video, and the Leap team is also working on an advanced text-to-speech capability that will allow creators to insert text into the transcription, and the service will synthesize the user's voice to insert the audio into the recording. One can foresee the need for deep-fake-like video edits to accommodate the inserted audio, but no announcements have been made there.
Vidcast is included in the Webex suite at no additional charge, however, it has not been included in the Webex app at this point. We would expect that consolidation to take place to facilitate broader adoption of the service and some sort of embedding with the Webex Messaging service makes a tremendous amount of sense.
Asynchronous video has existed at the outskirts of the enterprise communications market for some time in vendors like Loom and Claap. Our team at Wainhouse have covered this topic fairly extensively in our Market Landscape: Social Collaboration report, in the context of the social collaboration demands that are increasingly a part of the needs for organizations dealing with the move toward hybrid working models. While a number of the traditional enterprise communications platform vendors are working on projects similar to Vidcast, the Webex value proposition stands apart for two reasons. The deep AI and ML capabilities in the WebEx platform take the product to another level in terms of capability, and as the first product from the Leap group, it also exemplifies a new working model inside Cisco.
The Webex Leap team was able to take Vidcast from idea to POC in 2.5 months. Certainly, there was more work to get as far as they are today, but that is still a shockingly short time for an organization the size of Cisco. As much as Vidcast is a cool product, it is also a strong indicator of a growing appetite within Cisco, and particularly Webex, for real, rapid innovation. In 2021 Webex realized its product was behind the market, and that to gain market share, that was the first problem they needed to solve. Without question, they've solved that. Now they have a very smart, very hard-working team that has pulled even with the front of the pack, and they are carrying a huge amount of momentum. They've empowered Webex Leap to generate even more momentum, which is exciting. It will be very interesting to see where they go next.
Wrapping up, it was great to see solid forward movement from the Webex team at WebexOne 2022 and I look forward to continued innovation from the Webex team.
Disclosure: Wainhouse Research, part of The Futurum Group family of companies, is a research and advisory firm that engages or has engaged in research, analysis, and advisory services with many technology companies, including those mentioned in this article. The author does not hold any equity positions with any company mentioned in this article.
Analysis and opinions expressed herein are specific to the analyst individually and data and other information that might have been provided for validation, not those of Wainhouse Research as a whole.
Other insights from Futurum Research:
Cisco Announces Native Microsoft Teams Support for Webex Devices to Deliver a New Level of Meeting Flexibility
Cisco Video Phone 8875 for Webex, Designed for Hybrid Workers and Making IT Teams Happy in the Process
We're Talking Earnings from Google, Microsoft, AMD, Amazon, & WebexOne & IntelON Events – The Six Five Webcast
The original version of this article was first published on Wainhouse Research.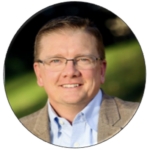 Sean Spradling is a Senior Analyst with Wainhouse — a Futurum Group company. His area of expertise is digital workplace communications technologies and services.