Weather Supercomputer by Fujitsu Monitors Heavy Rains in Japan
Weather Supercomputer by Fujitsu Monitors Heavy Rains in Japan
The News: A new weather supercomputer from Fujitsu is being used in Japan to monitor and predict the rapid development of powerful linear bands of rain that bring frequent torrential rains and dangerous landslides across the country. The new supercomputer, which will allow more rapid and accurate forecasts to improve emergency weather preparedness across the country, was built for the Japan Meteorological Agency (JMA) and went into operation on March 1. Read the full Press Release about the Japan-based supercomputer on the Fujitsu web site.
Weather Supercomputer by Fujitsu Monitors Heavy Rains in Japan
Analyst Take: Weather supercomputers play critical roles around the world to protect people and property, and this latest machine in Japan from Fujitsu Limited will help to reduce the dangerous and destructive impacts from severe weather there.
Japan has a subtropical climate, and is surrounded by the Pacific Ocean, the Sea of Okhotsk, the Sea of Japan, and the East China Sea. All parts of Japan are located less than 93 miles from an ocean or sea, making it vulnerable to strong weather events due to its proximity to ocean moisture that can fuel powerful storms.
With this new Fujitsu weather supercomputer for the JMA, the weather agency will be able to better track and predict the occurrence of linear rain bands that can trigger heavy rain that leads to damaging landslides and flooding.
For residents of Japan, this new supercomputer and its immense computing power will literally be a lifesaver as global climate change continues to affect weather patterns around the world. Supercomputers can analyze huge amounts of weather and climate data to produce real-time analyses and simulations so that storms and other weather events can be monitored before they affect people and property.
Fujitsu has long been involved in building supercomputers for a wide range of scientific research, including for weather forecasting in Taiwan, giving the company broad expertise in the field of high performance computing. Part of Fujitsu's dedication in this research is to target climate change around the world, so constructing powerful supercomputers to help with these kinds of Environmental, Societal and Governance (ESG) responsibilities is a laudable and responsible practice by this creative technology company.
By providing earlier and more detailed warnings about weather dangers, including powerful and dangerous linear rain bands across Japan, the latest Fujitsu supercomputer will help to reduce the dangers from such storms to property and residents.
Weather Supercomputer Specifications
This latest Fujitsu weather supercomputer is based on Fujitsu hardware from its Supercomputer PRIMEHPC FX1000 product line, which features the same powerful Fujitsu A64FX CPUs that are used in the Fugaku supercomputer which was developed jointly by RIKEN and Fujitsu. The new JMA supercomputer is capable of a theoretical peak performance of about 31.1 PFLOPS, which will add plenty of power to significantly improve the accuracy of its forecasting of linear rain bands.
The JMA supercomputer system includes 24 racks, including 12 each for the main system and subsystems, according to Fujitsu, and will rank as one of the world's top 50 supercomputers under the global Top 500 rankings. To analyze the data, the storage system used with the supercomputer consists of high-speed storage with a total capacity of 42.3 petabytes. The new supercomputer system was installed in a Fujitsu data center that resists earthquakes and flooding so it can remain in operation in an emergency, which is a smart move.
Fujitsu Weather Supercomputer Overview
The creation and use of this latest Fujitsu weather supercomputer in Japan is a boon for meteorologists there as they track heavy rains that are commonly triggered by linear rain bands. These rain bands, which can happen when cumulonimbus clouds slowly move or remain for several hours over the same area, can be extremely treacherous. By finding where they are happening, supercomputers can play important roles in their prevention and mitigation as they cause flooding and other extreme damage.
It will be interesting to watch Fujitsu's continuing supercomputer research when it comes to weather forecasting and global climate change. The work being done by the company is truly making a difference in Japan and other countries where this powerful hardware is being deployed.
Disclosure: Futurum Research is a research and advisory firm that engages or has engaged in research, analysis, and advisory services with many technology companies, including those mentioned in this article. The author does not hold any equity positions with any company mentioned in this article.
Analysis and opinions expressed herein are specific to the analyst individually and data and other information that might have been provided for validation, not those of Futurum Research as a whole.
Other insights from Futurum Research:
Fujitsu and Microsoft Running 5G, Edge Connectivity Trials
Fujitsu Enterprise Postgres: Delivering the Security Assurances Key to Protecting Data in Era of Mounting Cybersecurity Attacks
Fujitsu's Focus and Vision for Meeting the Challenges of the Rapidly Changing World of Advanced Technology – Futurum Tech Webcast Interview Series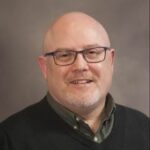 Todd is an experienced Analyst with over 21 years of experience as a technology journalist in a wide variety of tech focused areas.