WalkMe Gets a Nod from Microsoft, Runs Atop Dynamics 365 Platform
WalkMe Gets a Nod from Microsoft, Runs Atop Dynamics 365 Platform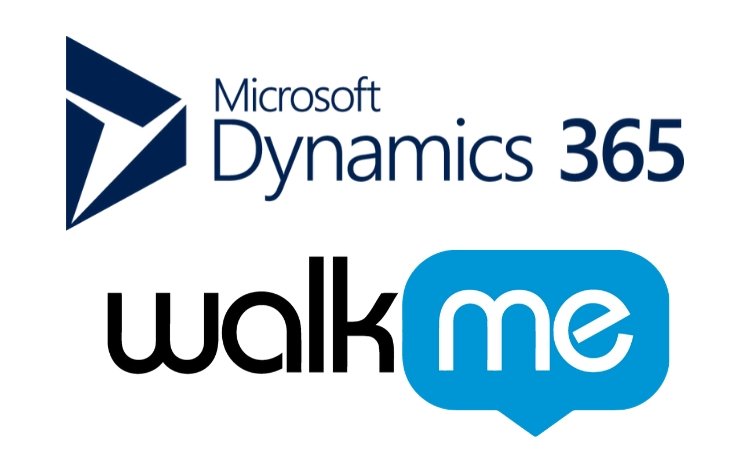 The News: WalkMe, a digital adoption platform, has been integrated into the Microsoft Dynamnics 365 ecosystem, available to run on top of Dynamics 365 Sales, with a goal of improving training and onboarding processes. WalkMe is a digital adoption platform that allows organizations to create interactive, on-screen sequences to help guide and encourage adoption of throughout the enterprise. Read more at MSDynamicsWorld.
WalkMe Gets a Nod from Microsoft, Runs Atop Dynamics 365 Platform
Analyst Take: WalkMe's integration in the Microsoft Dynamics 365 ecosystem is good news — both for WalkMe, as well as for Dynamics 365 users in the enterprise — especially for sales teams. As we weather the COVID-19 pandemic on a global basis, companies and their employees have rapidly become immersed in all things digital. For companies, embracing digital leadership has perhaps never been more important than it is right now, and providing teams with the skills and information they need to be as effective as possible at their jobs has likewise never been more important.
Digital Adoption Platforms Help Companies Embrace Digital Transformation, Disruption
Digital adoption platforms (DAPs), like WalkMe, are designed to help companies embrace disruption, understand the digital space and the important role it plays in business operations, and get their employees to understand and utilize technology platforms in effective and efficient ways in order to reach their goals. But there's more to the value of DAPs than simply onboarding, training, and learning. Another value proposition of a DAP is empowering business leaders to realize the value of their digital investments by way of providing usage insights company-wide. Historically, we talk about companies' abilities to embrace disruption and the importance of digital leadership, which is really the ability to be prepared for change, adopt solutions to help effect rapid change, and then have the ability to measure and analyze the impact of the changes you've implemented on the organization as a whole. Our research on and experience with digital transformation has long evidenced companies who can embrace disruption are best positioned to win, in myriad ways. Today, companies don't have a choice. We all must embrace digital transformation, disruption, be able to pivot as quickly as possible, transition to reliance on digital, and make sure employees are trained and adopting these digital shifts as quickly as possible. Equally as important is leaders' ability to see what tools are performing for the organization, and which are not.
Why Microsoft Customers Will Want to Use WalkMe for Dynamics
From a value prop standpoint, understanding why Microsoft Dynamics customers will want to use WalkMe for Dynamics is a no-brainer. WalkMe's Digital Adoption Platform is, as described above, designed to help organizations see the value of their digital investments, by driving adoption — in this case, their Microsoft investments. WalkMe's code is now embedded into Microsoft Dynamics 365, allowing for immediate deployment. Some common use cases for WalkMe for Dynamics include:
Streamlining companies' Microsoft migration
Management insights into software usage throughout the organization
Driving adoption of new processes and applications
Improved data quality in Microsoft Dynamics 365
Enablement of self-service support
The WalkMe platform allows enterprises to fully realize their investment across their Microsoft suite. Better data quality, streamlined Microsoft migration, encouraging employee adoption of new processes and applications and last, but not least, allowing management insight into exactly how the software is being used throughout the organization. As a digital leader, you can't fix problems (or adoption issues) that you don't know you have, so this insight, from a leadership perspective, is incredibly valuable. That's what, for me anyway, makes the WalkMe platform most attractive.
What This Means for WalkMe
It's obvious that the integration of the WalkMe platform into the Microsoft Dynamics 365 ecosystem is great news for the company. This means somewhere in the neighborhood of an addition to the WalkMe sales team of some 10,000 Microsoft sellers, selling to thousands of businesses worldwide, who are both able — and incentivized — to sell the WalkMe product. For sales teams in particular, there probably hasn't been a more important time than now to get things right, so this integration is the right tool at the right time. Note here that WalkMe isn't exactly a newbie on the startup scene — founded in 2011 by Dan Adika, Raphael Sweary, Eyal Cohen, and Yuval Shalom Ozzana, the WalkMe product launched in April of 2012. Since that time, the company has made some acquisitions, and continued to evolve and grow, fine-tuning its product along the way.
The company is headquartered in San Francisco, with offices in New York, Raleigh, London, Paris, Berlin, Tel Aviv, Singapore, Sydney, and Tokyo. The company reports that the WalkMe digital adoption platform is used by more than 2,000 companies globally, including 58 percent of the Fortune 100. I anticipate this integration with Microsoft Dynamics will be a springboard for the brand, resulting in exponentially increased brand awareness, increased adoption, and provide WalkMe with increased opportunity to show what they can do moving forward in terms of additional product offerings, continued enhancements to the platform on an ongoing basis, and more. What they are doing is more than onboarding and training and the challenge of communicating that point of differentiation — their focus on and ability to help drive digital transformation and deliver important business insights to leaders — will be key. While there is certainly no shortage of analytics tools on the market, we are watching WalkMe with interest.
Futurum Research provides industry research and analysis. These columns are for educational purposes only and should not be considered in any way investment advice.
Other insights from Futurum Research:
What to do About Zoombombing as Hackers and Security Issues Plague Zoom
WalkMe's Platform is Built to Help CIOs Drive Digital Transformation
Top 10 Digital Transformation Trends for 2020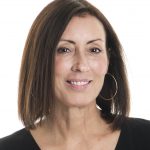 Shelly Kramer is a Principal Analyst and Founding Partner at Futurum Research. A serial entrepreneur with a technology centric focus, she has worked alongside some of the world's largest brands to embrace disruption and spur innovation, understand and address the realities of the connected customer, and help navigate the process of digital transformation. She brings 20 years' experience as a brand strategist to her work at Futurum, and has deep experience helping global companies with marketing challenges, GTM strategies, messaging development, and driving strategy and digital transformation for B2B brands across multiple verticals. Shelly's coverage areas include Collaboration/CX/SaaS, platforms, ESG, and Cybersecurity, as well as topics and trends related to the Future of Work, the transformation of the workplace and how people and technology are driving that transformation. A transplanted New Yorker, she has learned to love life in the Midwest, and has firsthand experience that some of the most innovative minds and most successful companies in the world also happen to live in "flyover country."