Wainhouse Releases Full Year & Q4 2022 SpotCheck Report on Cloud Calling Market
Wainhouse Releases Full Year & Q4 2022 SpotCheck Report on Cloud Calling Market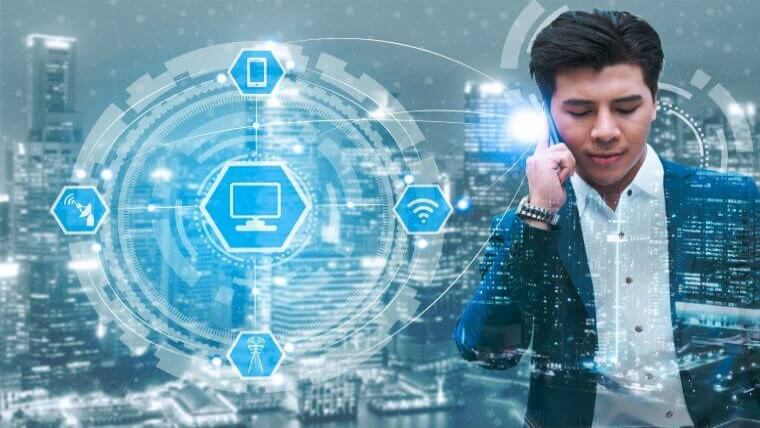 The News: New research from Wainhouse highlights the full year and Q4 2022 SpotCheck Report on the Cloud Calling market.
Wainhouse Releases Full Year & Q4 2022 SpotCheck Report on Cloud Calling Market
Analyst Take: In our latest SpotCheck report on the Cloud Calling market, Wainhouse estimates that worldwide cloud calling revenue grew 11% from $4.9B in Q4 2021 to $5.4B in Q4 2022 – growth of $546M. In percentage growth, EMEA realized the highest at 18%, followed by ROW at 13%, with North America and APAC closely similar at 8% and 9% respectively.
We estimate worldwide cloud calling licenses grew by 25%, adding almost 20M licenses y/y Q4 2022 versus Q4 2021. North America led growth in absolute license growth of 22% y/y. EMEA closely followed with 29% growth, with APAC and ROW delivering similar license adds each, yet showing dramatically different growth percentages of 24% and 42% respectively.
Our revenue estimates are composed of the calling license and the calling plan. There remains a reasonable variance in the calling license price from one vendor to the next, and then calling plans range from metered to unlimited for domestic or regional calling, and for international there is often a base fee plus metered calling plan. Each client company can have a dramatically different calling plan cost based on their organization type – e.g. a global professional services firm will have a large international calling plan cost, while a local manufacturing company may primarily be an unlimited regional plan. Therefore, we do not automatically jump to the conclusion that cloud calling average sales (ARPU) prices dropped for all in 2022, but more likely the composition of new licenses and calling plans changed as the market expanded. That's not to say the average price has not declined for calling licenses – we believe it has, but we are not convinced the enterprise market is realizing significantly lower prices y/y based on the composition of calling plans acquired.
Market Share by Region, the installed base for legacy on-premises calling, is more evenly distributed than cloud calling, whereby both revenue and licenses for cloud calling are currently highly weighted to North America, with about half the North American share in EMEA. Wainhouse estimates the installed base will even out over the next five years to be more equally weighted between North America, EMEA, and APAC.
While much of the world is dominated by U.S.-based vendors, many incumbent network operators and legacy on-premises vendors primarily focus on markets outside the US. Many, if not most, of these are now just coming online as resellers of cloud calling – most typically from U.S.-based vendors. Wainhouse estimates there is a large opportunity for on-premises-to-cloud calling migration and deep market penetration still to come outside of North America.
In the last three years, Cloud Calling licenses have grown from approximately 21% at year-end 2019 to 34% at year-end 2022 of the total cloud and managed on-premises estate of calling licenses – adding 40M licenses. Even with attrition to mobile service-provided voice (vs. 3rd party native or 3rd party OTT voice), full dependency on meeting services without a calling plan, and a preference for messaging, there is very clearly a large market for further growth.
This report is intended to assist vendors and enterprise decision makers determine the trajectory and velocity of on-premises to cloud migration and gain a clear view of which vendors are leading the market.
If you've not yet subscribed to regular updates from Wainhouse Research or for further insight into this report, and to learn more about Wainhouse coverage of the entire workplace communications and collaboration market contact us at clientservices@wainhouse.com. We would be happy to provide a demonstration of our interactive intelligence portal, including coverage of five domains with intelligence reports, and 10 interactive visualization dashboards of datasets for workplace communication markets and total market opportunity.
Access the report here: Market SpotCheck: Cloud & On-Premises Calling Statistics – Full Year & CY Q4 2022 (October – December 2022)
Disclosure: Wainhouse Research, part of The Futurum Group family of companies, is a research and advisory firm that engages or has engaged in research, analysis, and advisory services with many technology companies, including those mentioned in this article. The author does not hold any equity positions with any company mentioned in this article.
Analysis and opinions expressed herein are specific to the analyst individually and data and other information that might have been provided for validation, not those of Wainhouse Research as a whole.
Other insights from Wainhouse Research:
Wainhouse Releases 2023 State of the Market Report on Enterprise Calling 
Cisco Extends Webex Go, its Native Mobile Calling Capability, to the UK
Microsoft Teams Announces a Copilot to Help Users Navigate Their Data, Spur Productivity
The original version of this article was first published on Wainhouse Research.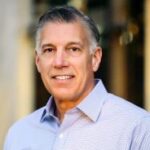 Marc Beattie is the Founder and Managing Partner at Wainhouse Research. Marc's area of expertise is workplace communication and collaboration. He has authored public and private reports on product strategies, distribution structures, emerging technologies, and industry applications. He is a featured speaker and moderator at industry conferences and private company events - specializing in the future impact of current technology developments. He regularly assists end users, established vendors, emerging companies, and the financial community. Prior to joining Wainhouse Research, Marc was an early member of PictureTel and Polycom (both now Poly) - holding positions as market analyst, product management, sales management, and business development - spending 13 years working within the industry. He can be reached at mbeattie@wainhouse.com.