VMware Posts Solid Q2 Earnings Ahead of Broadcom Acquisition
VMware Posts Solid Q2 Earnings Ahead of Broadcom Acquisition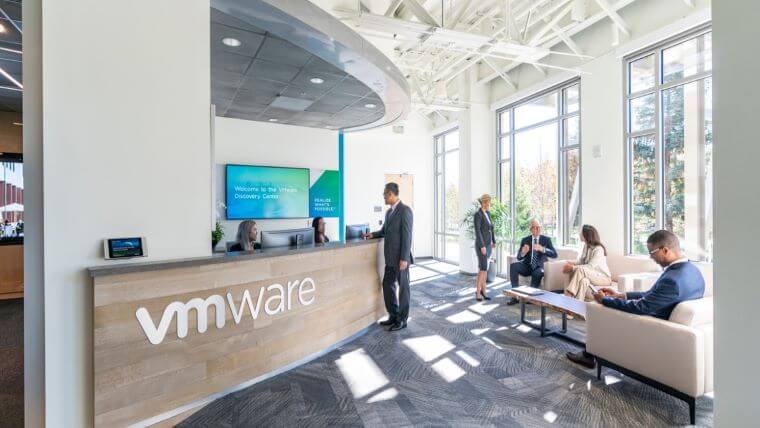 The News: VMware announced Q2 FY2023 earnings recently. Revenue for the second quarter was $3.34 billion, an increase of 6% from the second quarter of fiscal 2022. Read the full VMware Press Release.
VMware Posts Solid Q2 Earnings Ahead of Broadcom Acquisition
Analyst Take: The as-yet unfinalized acquisition deal between chipmaker Broadcom and cloud service provider VMware appears to be progressing according to industry sources and updates directed at VMware employees from Hock Tan, Broadcom's CEO.
Broadcom, with a reputation for its broadband, networking, and wireless microprocessors, has been on the acquisition trail looking to diversify. One stand-out example of the strategy is the deal with CA Technologies that has been rolled into the software business for the non-mainframe assets with the Mainframe Software, now sitting under the stewardship of mainframe visionary Greg Lotko, the SVP of the Mainframe Software Division (MSD).
The acquisition of VMware, which has a $51.4 billion market cap as of last week, is slated to become one of the largest acquisitions in the technology space to date, eclipsing the $34 billion IBM paid to acquire Red Hat in 2019 by some margin at $61 billion.
The diversification strategy that Broadcom is pursuing makes VMware's hybrid cloud and virtualization technology a good strategic alignment for Broadcom. The move would enable the VMware software division within Broadcom to span cloud computing data centers as well as provide a comprehensive set of management and security tools. The hybrid nature of the VMware tools would also perfectly complement the 300+ mainframe tools that sit in the MSD team.
After spinning out from Dell Technologies in 2021, VMware has largely followed the roller coaster for the rest of the technology sector which has enabled Broadcom to time the acquisition to its advantage.
VMware Q2 FY23 By the Numbers
Revenue for Q2 FY23 was $3.34 billion, up 6% from Q2 FY2022.
Subscription, SaaS, and license revenue combined was $1.74 billion for Q2, up 15% from Q2 Fy2022.
Subscription and SaaS revenue for the second quarter was $943 million, an increase of 22% year-over-year, constituting 28% of total revenue for the quarter.
Subscription and SaaS ARR for the second quarter was $3.89 billion, an increase of 24% year-over-year.
GAAP net income for the second quarter was $347 million, or $0.82 per diluted share, down 16% per diluted share compared to $411 million, or $0.97 per diluted share, for the second quarter of fiscal 2022.
GAAP operating income for the second quarter was $566 million, an increase of 8% from the second quarter of fiscal 2022. Non-GAAP operating income for the second quarter was $965 million, an increase of 5% from the second quarter of fiscal 2022.
Operating cash flow for the second quarter was $397 million. Free cash flow for the second quarter was $284 million.
RPO for the second quarter totaled $12.10 billion, up 8% year-over-year.
A 6% increase in revenue represents a solid performance in Q2, however, this puts the growth rates in with industry bellwethers such as IBM, Dell, and Cisco rather than break out software leaders such as Snowflake, Confluent, and Databricks for instance. Even the more direct comparison to Red Hat buried within IBM's overall numbers is less favourable.
VMware Explore, the company's flagship annual event is this week and the company will no doubt showcase new offerings while also providing insight into how it is helping customers continue to transform their businesses as they move to the cloud. I will be attending in person and will be tracking with interest in particular the Tanzu portfolio and how the company is pivoting from the legacy virtualization business.
One highlight for me in the numbers was the comments made by Zane Rowe, EVP and CFO, VMware that "Investments in our Subscription and SaaS offerings helped contribute to ARR growth of 24% year-over-year." Every company is rightly focused on ARR as a key metric and the investments the company is making in this space position it well for future growth.
Acquisition Strategy Seeks to Diversify Broadcom
Broadcom CEO Hock Tan has talked publicly about the need to adjust VMware's revenue model and has published slides that show Broadcom wants to increase the software company's profitability. What garners less press coverage is the focused and programmatic investments Broadcom makes in innovation and R&D.
It is easy to report how Tan is a savvy deal maker, and the transformation that Broadcom has been on under his leadership from a small chipmaker into a major technology vendor worth more than $200 billion. A series of targeted acquisitions make for catchy headlines, and the VMware deal will be almost 3x the size of Broadcom's software business and bring the overall software mix for the combined company close to 50%.
What is harder to discern is the significant investment Broadcom businesses make in product development. Obviously, the Broadcom chip business is R&D heavy, but what is less known is the investments the company makes into its software titles. The Futurum team got to spend time with the Broadcom MSD team this week and the raft of new announcements and ecosystem investments was palpable in our discussions.
VMware as part of a wider more software-focused Broadcom makes perfect sense as far as I am concerned. With a more programmatic and focused approach toward customer engagements, coupled with targeted investment to drive the next wave of hybrid cloud evolution Broadcom will be well placed to drive shareholder value and satisfy the 40,000+ VMware customers as they look to further migrate to a hybrid cloud landscape.
Disclosure: Futurum Research is a research and advisory firm that engages or has engaged in research, analysis, and advisory services with many technology companies, including those mentioned in this article. The author does not hold any equity positions with any company mentioned in this article.
Analysis and opinions expressed herein are specific to the analyst individually and data and other information that might have been provided for validation, not those of Futurum Research as a whole.
Other insights from Futurum Research:
Seeking Diversification, Broadcom Reportedly in Talks to Acquire Cloud Service Provider VMware 
VMware and McLaren Race to Fuel Multi-cloud Innovation and App Flexibility
VMware Extends Wipro and Atos Partnership
Image Credit: VMware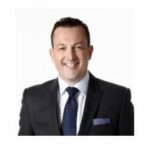 Steven Dickens is Vice President of Growth and Business Development and Senior Analyst at Futurum Research. Operating at the crossroads of technology and disruption, Steven engages with the world's largest technology brands exploring new operating models and how they drive innovation and competitive edge for the enterprise.  Read Full Bio.