Verizon Mobile for Microsoft Teams Launches: Verizon Becomes the First Carrier in the U.S. Market to Support Teams Phone Mobile
Verizon Mobile for Microsoft Teams Launches: Verizon Becomes the First Carrier in the U.S. Market to Support Teams Phone Mobile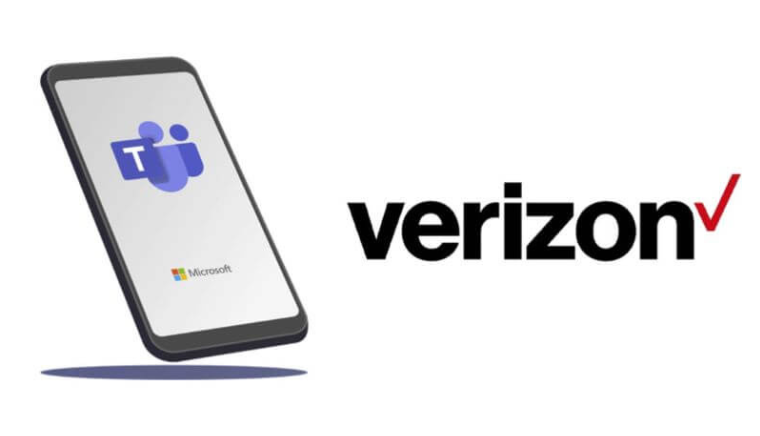 The News: Verizon Mobile for Microsoft Teams has launched, supporting Teams Phone Mobile (formerly Operator Connect Mobile), becoming the first carrier to launch the Microsoft Teams Phone Mobile service in the U.S. Other carriers in the program include BT, Deutsche Telekom, Rogers Business, Swisscom, and Telia. The full announcement from Verizon can be found here.
Verizon Mobile for Microsoft Teams Launches: Verizon Becomes the First Carrier in the U.S. Market to Support Teams Phone Mobile
Analyst Take: Verizon's launch of Verizon Mobile for Microsoft Teams supporting Teams Phone Mobile is a win for the U.S. mobile operator. The concept of fixed-mobile convergence has been slowly grinding its way forward since the early 2000s. Back then, it made conceptual sense to remove the wall between traditional and mobile phones, but anyone that looked at the problem knew it was going to be a mountain of work to get there. Well, here we are.
The Effect of Verizon Mobile for Microsoft Teams is Twofold
Teams Phone Mobile was announced in March of 2022 as Operator Connect Mobile. Teams Phone Mobile does use a lot of Operator Connect as a foundation, but the effect of Verizon's launch of Verizon Mobile for Microsoft Teams is twofold.
First, from a user's perspective, it reduces the complexity of making Microsoft Teams-based calls by embedding Microsoft Teams more deeply in the native experiences of users' mobile devices. Users can make and receive calls in their phone's native dialer using a SIM-enabled Microsoft Teams number. Dual SIMs allow the user to maintain their personal number and their work number on the same device without having to launch the Microsoft Teams app to make calls, listen to voicemails, view call history, etc. This is a big bonus for users and goes a long way toward simplifying the connectivity process — which is something I think will resonate in the market.
For the Admin and IT organization, Verizon Mobile for Microsoft Teams allows for the same kind of simplified management of mobile plans that Operator Connect allows for PSTN calling plans and helps them push harder on the retirement of physical phones. The service also allows for the extension of enterprise security policies like recording and retention out to the personal device (on the Microsoft Teams number).
This Positions Microsoft Well for the Future We've All Been Waiting For: The End of the Landline
From a broader perspective, the Verizon Mobile for Microsoft Teams service positions Microsoft well for the future we're all expecting. Pundits have been predicting the end of the landline for decades now and while progress has been slower than anyone could have reasonably predicted, Teams Phone Mobile, and WebEx Go, the recently released mobile-first calling solution from Webex, could be the straw that breaks the camel's back.
Now users can have the convenience of a single device for all their business calling on the same device that they're carrying around anyway for their personal calling, and benefit from the technical wizardry included to smartly and seamlessly move the call from cellular voice to internet connection or back based on the quality of the connection. It's a win for everyone involved.
Verizon is one of the largest mobile carriers and one of the largest telecom companies in the world. Getting on board with the migration to mobile in business communications makes as much sense as it did in the consumer space. This will, however, exert additional pressure on some of the SIP carriers that are not also mobile carriers.
A number of cloud-native network operators have experienced tremendous growth recently as voice traffic has migrated to VOIP from the legacy PSTN. It will be interesting to see what M&A or partnerships are struck as Verizon Mobile for Microsoft Teams begins to gain traction and Teams Voice Mobile becomes a bigger part of the conversation this year.
Disclosure: Wainhouse Research, part of The Futurum Group family of companies, is a research and advisory firm that engages or has engaged in research, analysis, and advisory services with many technology companies, including those mentioned in this article. The author does not hold any equity positions with any company mentioned in this article.
Analysis and opinions expressed herein are specific to the analyst individually and data and other information that might have been provided for validation, not those of Wainhouse Research as a whole.
Other insights from Wainhouse Research:
Microsoft Set to Invest $10 billion in OpenAI — What That Could Mean for Enterprise Communications
Microsoft Announces Teams Integration with Hololens 2
Microsoft's Dominance on Full Display in a Week Full of Industry News
Image Credit: UC Today
The original version of this article was first published on Wainhouse Research.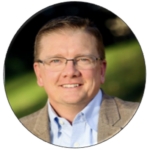 Sean Spradling is a Senior Analyst with Wainhouse — a Futurum Group company. His area of expertise is digital workplace communications technologies and services.