Veeam Launched the Latest Version of Its Core Offering and Focuses on Data Security designed for Hybrid Clouds
Veeam Launched the Latest Version of Its Core Offering and Focuses on Data Security designed for Hybrid Clouds The News: Version 12 of Veeam Backup and Replication became generally available this week. The new V12 release includes more than 500 new and enhanced product features and a new umbrella packaging ("Veeam Data Platform") that combines VBR with Veeam ONE with Veeam Recovery Orchestrator. It also encompasses a new ransomware warranty. You can read the full Press Release here.
Veeam Launched the Latest Version of Its Core Offering and Focuses on Data Security designed for Hybrid Clouds
Analyst Take: I was briefed ahead of the launch of V12 and got to spend time with the product team bringing the latest release of Veeam's core offering to market. Veeam may not be a household name, but this company is one of the leaders in the Data Protection marketplace. Earlier this week, they announced their new Veeam Data Platform, which provides more advanced data security, recovery, and hybrid cloud capabilities than previous releases. The Veeam Data Platform aims to provide best-in-class secure backup and fast reliable recovery. The V12 release is offered in three enterprise-grade editions for protecting Cloud, Virtual, Physical, SaaS and Kubernetes applications across complex and expanding IT environments and the increasing set of challenges facing every organization from outages to errors and ransomware.
Veeam's Foundation Edition delivers complete data protection with VBR v12, which adds more than 500 new features and enhancements. The Advanced Edition combines VBR with Veeam ONE (ONE) to give customers deep, intelligent monitoring and observability to identify and resolve any backup or recovery problems before they begin. Premium Edition offers ultimate enterprise Modern Data Protection and recovery capabilities as the premier offering with VBR, ONE, and Veeam Recovery Orchestrator (VRO). Building on the other editions, Premium adds full automation of complex data recovery processes with near-zero Recovery Point Objectives (RPOs) while automating testing and providing complete data resiliency with the confidence of one-click recovery -all backed by Veeam's new Ransomware Warranty covering losses up to $5 million dollars in case of a ransomware attack.
With Version 12, Veeam is moving into direct-to-object backup. This feature enhances support for a type of storage infrastructure growing in use for backup and archive, but also includes a number of value-added capabilities including the ability to write with fast, storage speeds (overcoming the slow performance that is a deterrent to the adoption of object storage), and the ability to reduce data redundancies, helping to boost cost efficiency for customers.
Veeam's portable data format has been augmented with the Veeam Recovery Orchestrator (VRO) to address the growing requirement for disaster recovery for and to the cloud. Veeam ONE, which provides monitoring, analytics, and reporting capabilities across multi-cloud environments, enables customers to monitor backup environments, jobs, and recovery activities. Veeam has also expanded its capabilities to enhance the cyber resiliency of backup copies. Version 12 adds immutability and access control options through native multi-factor authentication (MFA).
With the release of version 12, Veeam has added a raft of new capabilities to its backup and recovery software. Bundling these capabilities with Veeam's virtualization management platform and performance monitoring tool creates the Veeam Data Platform, which enables auditing and documenting RTO and RPO for compliance and security audits, detection of cyber-attacks, and faster response times. These capabilities build on top of the foundation provided by VBR (Veeam Backup & Replication). For example, Veeam's Data Integration API allows backups to be mounted for forensics including scanning and cleansing.
Veeam's Data Platform leverages the latest backup and recovery technology with Veeam Backup & Replication v12 as its foundation. New functionality in VBR v12 advances enterprise recovery capabilities across the hybrid cloud, including: direct-to-object storage backups that take advantage of the scalability of on-premises and cloud object storage without sacrificing performance, trusted immutability everywhere that ensures backups can always be restored after a cyberattack with comprehensive, enterprise-grade immutability options from trusted vendors.
Veeam's Cyber Resilience enables the fastest response to ransomware attacks by identifying, alerting, and restoring clean data. It also empowers a zero-trust journey with multi-factor authentication (MFA) and password-less service accounts and fortifies your defense against cyberattacks with Kerberos-only and IPv6-only environment support. Hybrid-cloud optimization achieves even greater efficiency and security across the hybrid cloud with immutable backups for AWS and Microsoft Azure workloads, cloud-integrated agents, orchestrated disaster recovery (DR) to Azure and unified cloud monitoring and reporting.
Looking Ahead
As hybrid cloud becomes the deployment architecture of choice, and cybersecurity threats become pervasive, the need to robustly provide backup and replication is crucial to enterprises. Veeam has been a market leader in this space and the new Veeam Data Platform launch demonstrates the company's commitment to innovation.
Veeam's announcement of a warranty for ransomware is arguably the most notable area to watch coming out of V12 because this is an area of the market that is still developing. However, the new Veeam Ransomware Warranty complements the Veeam Data Platform, which already provides enterprises with data protection and recovery solutions for virtualized applications and data. The new warranty includes a 30-minute support service level agreement (SLA), a dedicated support account manager and quarterly health checks for best-practice operations. In addition, design and installation services are available through a Veeam Accredited Service Provider. In case of an attack, Veeam will deploy its SWAT team, a dedicated team of security support experts trained in ransomware recovery who will help fight for your business's survival.
Veeam's Ransomware Warranty should not be considered a failsafe, but instead will encourage customers to have better adherence to policies and the implementation of technologies that improve cyber-resiliency and minimize data loss and downtime following a ransomware attack.
The backup and recovery market is evolving and the steps by Veeam to be at the leading edge of this evolution with the latest release of their core offering are encouraging and will no doubt serve Veeam's core customers well and also provide a strong incentive for new customers to at least evaluate Veeam's offerings ahead of a potential migration away from their current solution.
Disclosure: Futurum Research is a research and advisory firm that engages or has engaged in research, analysis, and advisory services with many technology companies, including those mentioned in this article. The author does not hold any equity positions with any company mentioned in this article.
Analysis and opinions expressed herein are specific to the analyst individually and data and other information that might have been provided for validation, not those of Futurum Research as a whole.
Other insights from Futurum Research:
Infrastructure Innovation at the Speed of Cloud
Couchbase Continues Upward Trend in an Increasingly Competitive Database Space
IBM and AWS Partner to Drive Mainframe Modernization
Image Credit: Veeam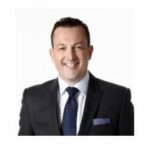 Steven Dickens is Vice President of Growth and Business Development and Senior Analyst at Futurum Research. Operating at the crossroads of technology and disruption, Steven engages with the world's largest technology brands exploring new operating models and how they drive innovation and competitive edge for the enterprise.  Read Full Bio.