Twilio Outsizes Expectations Showing Continued Platform Growth
Twilio Outsizes Expectations Showing Continued Platform Growth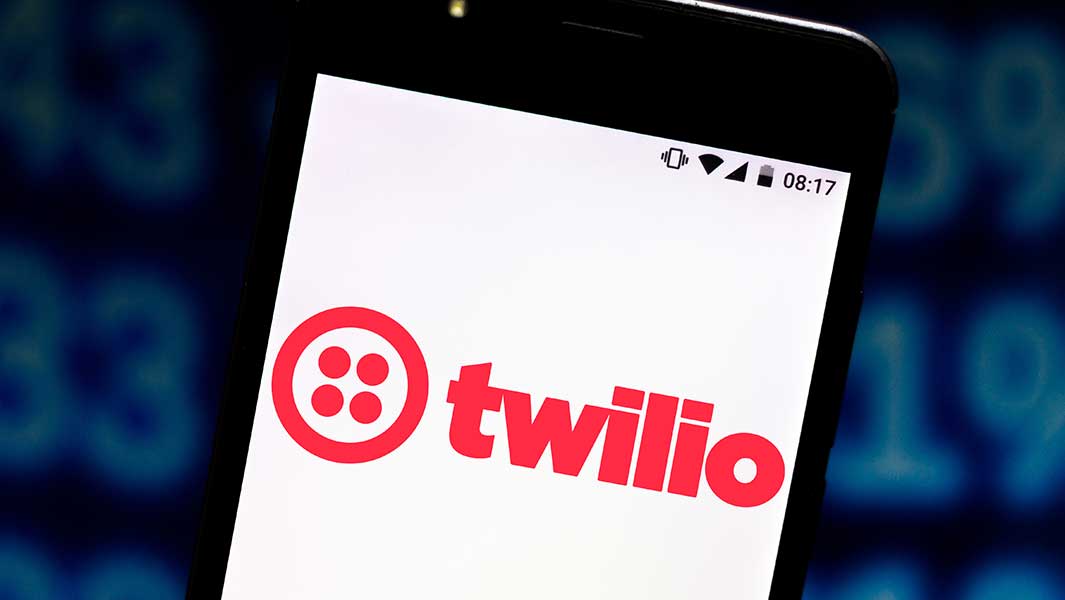 The News: Twilio Inc. easily outpaced its own expectations for financial performance during the COVID-19 pandemic yet again in the first quarter, but didn't receive an immediate stock boost Wednesday afternoon after its forecast aimed low again. Read the full news item on MarketWatch.
Analyst Take: Twilio had a nice start to its year as the need for brands to be able to optimize customer experience by delivering the right offer, at the right time, to the right customer served as a tailwind for Twilio. While the market's reaction following earnings led to a slight sell-off, this wasn't due to lacking performance during the company's first quarter. 
The company was able to significantly outperform the market delivering $590 million in revenue, representing 62% YoY growth for the quarter while also beating expected EPS by coming in at $.10 versus an expected loss of -$.05. 
For the 1st quarter, there was clear growing interest in improved customer engagement and maximizing broad adoption of Twilio Solutions. In the company's State of Customer Engagement Report, published in February, 95% of respondents reported plans to increase or maintain their current communication channel offerings with companies looking to add an average of four new channels (think live chat, IVR, video, etc.). The revenue climb aligns with the expected growth and maintenance of customer engagement investments.
Twilio Delivers Strong Returns Despite Growth Pull back, Makes Changes to R&D Strategy
I think it is important to take a moment to discuss the forces that are driving demand for Twilio, which has been a factor in the company's revenue growth but also in investor sentiment. The stock price closed at just over $335.00 today. At earnings last quarter, it had gone above $450.00 but still sits well above where it was a year ago when it was around $180.00. This price action represents a robust YoY growth, which has provided a tremendous return to investors. However, recent pullbacks in growth names have impacted Twilio. 
From a technology standpoint, Twilio is rapidly expanding from a platform to reach your customer via a simple text or voice message to a much more engaging platform that can do everything from outbound voice, video, text to full 360 degree customer optimization using the capabilities of Segment's CDP, which Twilio acquired in 2020 for ~$3.2 billion. This was further reflected this quarter with a restructuring of its R&D efforts to focus on its communications, platform, and core solutions. 
Twilio is built using a platform approach that enables its more than 10 million developers to build upon its API. The platform continues to be enhanced with more tools to allow developers to create more meaningful two-way engagement with customers with tools like Twilio Conversations and use AI to augment human contact center interactions. 
The company's objective is to be a vehicle for reaching the right customer at the right time. It's API's empower companies to market more effectively, and its growth reflects a strong market acceptance.
Twilio Focuses on Big Wins, Big Customers, and Big Customer Insights 
During the quarter, Twilio continued to win substantial deals. Here are a few of the highlights extracted from Twilio's results this quarter. 
The company continues to win globally recognized customers with names like HSBC and Omnicell turning to Twilio during this quarter to solve complex customer engagement challenges.

Twilio's bet on Segment CDP continues to show promise. CDP is a rapidly growing focus for big tech, including Microsoft, Oracle, SAP, Salesforce, and more. This quarter, Segment saw a large expansion with Frasers, a large Britain-based retailer. 

Revenue from the top 10 active customer accounts represented 12% of revenue in Q1, compared to 13% last quarter and 15% in the first quarter of 2020. International revenue was 29% of total revenue in Q1, compared to 27% last quarter and 28% in Q1 2020.

Twilio expanded our international efforts in India by acquiring ValueFirst, a leading communication-as-a-platform provider with over 350 employees. The acquisition should help to accelerate the company's business in a vital developer and customer market.

Twilio named among Fortune's 100 Best Companies to work for–signaling maturity of the business and strength in the culture.
Twilio Q2 Guidance Encouraging

Twilio only guides out one quarter, but the next quarter looks like growth acceleration is expected to continue with 47-50% growth over the previous year ($591-$601 million). Operating Loss on this revenue will be around $22-27 million as the company continues to pursue strong top-line growth. In the past two quarters, we saw that the company delivered a positive EPS result despite negative guidance. I expect that the company's unexpected EPS outperforms on a multi-quarter basis may be a sign of it approaching sustainable profitability with its next wave of revenue growth. 
Overall Impressions of Twilio Q1 Results 
Twilio continues to find itself in the right spot in the market at the right time for growth. While not the only company tackling the customer engagement challenge, it certainly comes from the right place in terms of high-touch, real-time, attended human channels–essentially our mobile devices. 
The new split of the companies R&D efforts to divide communications, platforms, and core caught my attention as an area to watch. I'm particularly bullish on the platform, which combines SendGrid Email, SendGrid Marketing Campaigns, and Segment as a whole into a single platform effort to serve marketing workloads. Customer Data Platforms are a massive growth area, and we are seeing the largest software companies in the world attempting to address complex first-party data integrations with advertising tools to deliver on the promise of customer experience. Segment, with Twilio behind it stands to be among the companies to solve this challenge.
The company saw massive growth over the past year, now able to tout more than 235,000 Active Customer Accounts as of March 31, 2021, compared to 221,000 Active Customer Accounts as the close of the previous quarter. This growth represents more than 14,000 new customers in the past quarter and represents the results of a strong interest in digitizing customer engagement. 
With the goal to improve every interaction, I believe Twilio finds itself on the right track. The moves upmarket and the implementation of dynamic leading-edge technologies like AI and hyper-automation reflect its ambition to reach customers and enable the enterprise to differentiate customer experiences. All of which to say, the road ahead appears bright for Twilio. 
Futurum Research provides industry research and analysis. These columns are for educational purposes only and should not be considered in any way investment advice.
Read more analysis from Futurum Research:
AWS Nitro Enclaves: The AWS Answer for Trusted Execution Environments
Marvell Rapidly Strengthens IVN Proposition with New 10G Ethernet PHY Offering
Sevis Systems eCallme! Platform Gets New Call Security and Customer Engagement Features Designed for Enterprises
Image: Twilio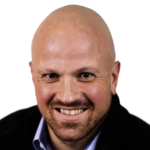 Daniel Newman is the Chief Analyst of Futurum Research and the CEO of The Futurum Group. Living his life at the intersection of people and technology, Daniel works with the world's largest technology brands exploring Digital Transformation and how it is influencing the enterprise. Read Full Bio