TSB Bank Fined $62m for a Failed Mainframe Migration: A Cautionary Tale We Can Learn From
TSB Bank Fined $62m for a Failed Mainframe Migration: A Cautionary Tale We Can Learn From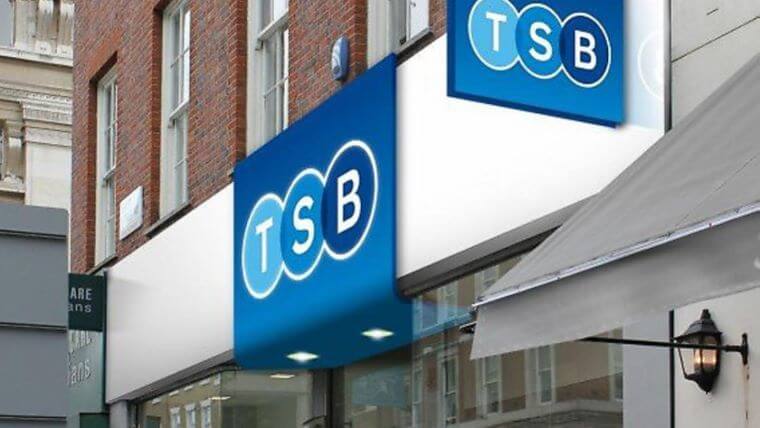 The News: UK challenger bank TSB was fined $62m (£48m) this week for a botched core banking migration that resulted in a major disruption for customers back in 2018. For the UK Financial Conduct Authority Press Release you can read more here.
TSB Bank Fined $62m for a Failed Mainframe Migration: A Cautionary Tale We Can Learn From
Analyst Take: The news of UK's TSB being fined a whopping $62m for a failed mainframe migration is, I believe, something we can all learn from — or at least that's my hope. 2022 has been the year of Mainframe Modernization with the likes of AWS, Microsoft, and Google as well as a raft of software vendors bringing solutions to market or repositioning existing solutions as tools to 'modernize' mainframe workloads by re-platforming them to the public cloud. In my conversations with the big players in the market over course of the last 12 months, a key takeaway is that these solutions are well thought through and progress is being made to provide options to mainframe customers who are hell bent on migrating to the cloud. However, the migration of mission-critical applications to the cloud is not for the faint-hearted, a reality that I believe TSB Bank is experiencing all too well.
Lloyd's and TSB Bank – A Tale of Two Banks
The fines issued this week are linked to TSB's decision to move customers to a new IT system in 2018, which was supposed to represent the triumphant final separation from Lloyd's which had started five years earlier. TSB was originally spun off from Lloyd's as part of efforts to bolster competition in the UK banking sector following the latter's £20.3bn government bailout in 2008. In 2015, the Spanish-regulated bank Sabadell then proceeded to buy the UK high street bank and lender from Lloyd's for £1.7bn.
In April 2018, TSB updated its IT systems and migrated the data for its corporate and customer services onto a new IT platform. While the data itself migrated successfully, the platform immediately experienced technical failures. For the 155-page version of what went wrong check out the report from the Financial Conduct Agency (formerly known as FSA) that ensures that UK financial markets operate on an honest, fair, and effective basis, while ultimately ensuring UK consumers get a fair deal. The FCA works to ensure that markets work well for individuals, businesses, and for the economy as a whole. The FCA does this by regulating the conduct of around 50,000 businesses, prudentially supervising 48,000 firms, and setting specific standards for around 18,000 firms.
TSB is a Case Study in the Consumer Impact of a Failed Mainframe Migration
The TSB Bank situation is nothing short of a failure on an epic scale by a formerly well-respected bank. Failed attempts to move customers en masse to the new system in April 2018 left millions locked out of their accounts for weeks, with some still facing issues in December of that year. All of TSB's branches and a significant proportion of its 5.2 million customers were affected by the botched migration.
Some customers continued to be affected by some issues and it took until December 2018 for TSB to return to business as usual. The failed migration resulted in a disruption to the continuity of TSB's provision of core banking functions (including branch, telephone, online, and mobile banking). The issues with digital channels impacted its branches and the customers seeking to access the digital platform. The scale of the impact of the failed core-banking migration resulted in 225,492 complaints between 22 April 2018 to 7 April 2019, following disruptions that impacted all of TSB's 550 branches and caused TSB to pay £32,705,762 to customers under a redress program.
The Wider Implications for Mainframe Customers and Looking Ahead for Future Mainframe Migrations
Looking beyond the TSB Bank mess, the mainframe is still the system-of-record for 5,000+ enterprises globally. Today's mainframe is largely unrecognizable from the original systems launched in 1964, with on-chip AI and the ability to run Linux at scale and deliver environmental savings. Despite the obvious progress the mainframe platform has made, especially over the last decade, for many smaller customers the case for remaining on the platform is increasing in question as microservices-based options on the public cloud become more robust and secure.
So, what should customers looking at re-platforming and re-factoring take away from this TSB saga?
The biggest takeaway from reading the litany of missteps highlighted in detail in the report is that any mainframe migration is a major undertaking that requires detailed and thorough planning with the utmost skill and execution to pull off successfully. TSB Bank is not alone in finding ghis challenging.
I spoke to a Belgian insurer this week who had completely decommissioned the company's 6,000 MIPS mainframe earlier this year following a divestiture from a parent company that had a variety of systems running on a mainframe, so I am not questioning that successful mainframe migrations are possible. However, what was evident from my call with the CIO of this Belgian Insurer was that the project was, to use his words repeated multiple times during our discussion, "a nightmare" and now we are seeing much the same result with TSB Bank's migration.
The TSB migration project involved 85 subcontractors and took almost three years to come to the fateful day when the banks switched over. Despite multiple board-level reviews and third-party project audits, the project failed spectacularly and led to chaos for customers, a huge business impact, and a CEO having to step down as a direct result of the failed project and the fallout.
Mainframe migrations are possible and are able to deliver savings if executed flawlessly. The underlying tech stack required to move a mainframe workload to the public cloud is at a level of technical maturity we have not seen before, and I expect more customers to migrate. What I also expect is that we haven't seen the last epic-scale failed project.
Disclosure: Futurum Research is a research and advisory firm that engages or has engaged in research, analysis, and advisory services with many technology companies, including those mentioned in this article. The author does not hold any equity positions with any company mentioned in this article.
Analysis and opinions expressed herein are specific to the analyst individually and data and other information that might have been provided for validation, not those of Futurum Research as a whole.
Other insights from Futurum Research:
IBM and AWS Partner to Drive Mainframe Modernization 
Model9 Partners with AWS to Drive Hybrid Cloud and Simplify Large-Scale Mainframe Data Movement
Google Cloud Launches Service to Simplify Mainframe Modernization
Image Credit: The Herald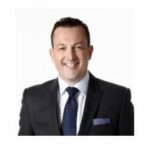 Steven Dickens is Vice President of Growth and Business Development and Senior Analyst at Futurum Research. Operating at the crossroads of technology and disruption, Steven engages with the world's largest technology brands exploring new operating models and how they drive innovation and competitive edge for the enterprise.  Read Full Bio.