The CHIPS & Science Act Adjustments: Not a Smite but Understand the Plight
The CHIPS & Science Act Adjustments: Not a Smite but Understand the Plight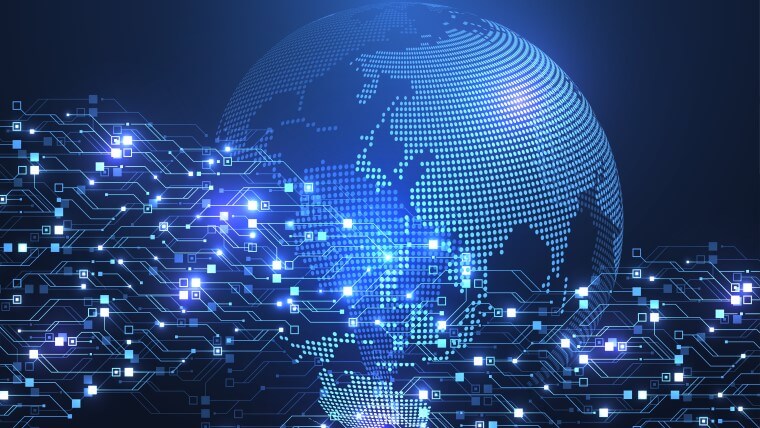 The News: The Biden Administration's Department of Commerce (DoC) recently unveiled tighter restrictions included in the CHIPs and Science Act to ensure recipients of the funding is not to be used for investing expansion of semiconductor manufacturing in foreign countries of concern such China, Russia, Iran, and North Korea.
The CHIPS & Science Act Adjustments: Not a Smite but Understand the Plight
Analyst Take: The Biden Administration's Department of Commerce's move to unveil tighter restrictions included in the CHIPS and Science Act are not surprising. It is abundantly clear that the United States is steadfast in its pursuit of remaining a leader in technology innovation, thwarting countries that represent a threat to national security and economic growth, coupled with forging tighter alliances with countries and organizations that share the same viewpoints.
The Biden Administration's recent adjustment to the U.S. CHIPS and Science Act is a clear marker to those who are benefiting from it that they must remain committed to it. New limitations from the U.S. government on grant recipients include items such as:
Restrict Advanced Expansion in Countries of Concern: This prohibits large transactions involving material expansion of semiconductor manufacturing capacity for leading-edge and advanced facilities in foreign countries of concern for ten years. The DoC defines a "significant" monetary transaction as greater than or equal to $100,000 and material expansion as increasing facility production capacity by 5 percent.
Limit Expansion of Legacy Facilities in Countries of Concern: Places limits on expanding and new construction of legacy facilities in foreign countries of concern. The rule will limit the expansion of legacy facilities, prohibiting recipients from adding new production lines or expanding a facility's production by 10 percent. It also dictates that recipients may only build new legacy facilities if the output of those facilities "predominantly serves" the domestic market of the foreign country of concern, where the legacy chips are products. Predominantly serving a market means at least 85 percent of the legacy facility's output is incorporated into the final products that are consumed in the foreign country. If the vendor plans on expanding legacy chip facilities under the exceptions, they must notify the DoC.
Classify Semiconductors as Critical to National Security: In partnership with the Department of Defense and the U.S. Intelligence Community, the statute allows companies to expand production of "legacy chips" in foreign countries of concern in limited circumstances. The measure also denotes chips that are deemed critical to United States national security which include current-generation and mature-mode chips used for quantum computing, in radiation-intensive environments, and those used for other specialized military capabilities.
Reinforce U.S. Export Controls: The proposed rule reinforces the Department of Industry and Security's (BIS) export compliance controls to limit the PRC's ability from purchasing and manufacturing advanced chips (e.g., logic, etc.) that have the propensity to enhance their military and surveillance capabilities. Key integrated circuits (ICs) that have tighter controls include logic chips with non-planar transistor architectures (i.e., FinFET or FAAGET) of 16 nanometers or 14 nanometers or below, DRAM memory chips of 18-nanometer half-pitch or less and NAND flash memory chips with 128 layers or more.
Restrictions on Joint Research & Licensing with Entities of Concern: The statute will restrict those that have received funds to not engage in joint research or technology licensing efforts with a foreign entity of concern relating to technology or a product that raises national security concerns. Joint research is defined as any research and development undertaken by two or more persons and technology licensing as an agreement to make patents, trade secrets, or know-how available to another party.
My viewpoint is we are living in unprecedented times as we continue to witness a rebalancing of the global IT supply chain coupled with upheaval in Asia-Pacific, Eastern Europe, and the Middle East to name a few. Suffice it to say, there are still too many unknowns or blind spots at this time out of my purview and dependent on an amalgamation of factors.
What appears to be clear and observable at this time is some countries will be negatively impacted more than other countries; COGs (cost of goods sold) may go up in some categories in the foreseeable future impacting consumers and businesses; some companies and countries may have to readjust their total addressable markets and GDP growth rates depending on their strategic direction and alliances; some regulations that are highly politicized may have to be relaxed or adjusted in the short-run; a battle for natural resources for emerging technologies and talent is clearly a strategic priority and underway; export restrictions continue to be subverted by foreign countries of concern; cyber-attacks will remain omnipresent; regional alliances will accelerate at a much faster rate; and the IT supply chain and advanced technologies are clearly a strategic weapon protecting national security interests along with being a source of innovation for altruistic reasons such as innovations in healthcare and the environment.
I view the adjustments to the CHIPS & Science Act as absolutely necessary at this time for the United States and its regional alliances, since the global IT supply chain showed serious vulnerabilities during the pandemic impacting many, coupled with being weaponized for regional conflicts that could very easily escalate in the future. Thus, it is more prudent than ever for organizations and key regional alliances to continue to weigh the risks associated with not adhering to the CHIPS & Science Act's policies in the future as the IT supply chain, among others, continues to reset.
Disclosure: Futurum Research is a research and advisory firm that engages or has engaged in research, analysis, and advisory services with many technology companies, including those mentioned in this article. The author does not hold any equity positions with any company mentioned in this article.
Analysis and opinions expressed herein are specific to the analyst individually and data and other information that might have been provided for validation, not those of Futurum Research as a whole.
Other insights from Futurum Research:
Six Five On the Road at IBM: The CHIPS Act — Why it was Critical, Opportunities, and IBM's role
The Six Five Insider – A CHIPS Act Special Edition with Intel's Bruce Andrews
Slimmer Chips Act Passes Senate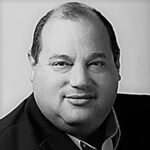 Michael Diamond is an industry analyst and foresight professional with 25 years of experience in the IT channel and market research industry. He is a route-to-market expert covering desktop and mobile devices, collaboration, contact center, ProAV, data center infrastructure, and cybersecurity. Prior to joining Futurum Research, Michael worked for The NPD Group as the sole industry analyst covering indirect channels, cybersecurity, SMB and vertical market trends, data center infrastructure (e.g., enterprise storage, servers, networking), ProAV and PCs. He has been quoted by media outlets such as Bloomberg, Kiplinger, TWICE, OPI (Office Products International), Apple World today, Dark Reading, Enterprise Storage Forum, Credit-Suisse, Footwear News, CRN (Computer Reseller News), Channel Futures and Into Tomorrow.  Michael has presented at myriad events including The Channel Company's Xchange, The Global Technology Distribution Council's summit, SMB TechFest and more.