Teradata Q1 2023 Earnings, Down 4 Percent Year-over-Year, But Sees Strong Cloud ARR Growth
Teradata Q1 2023 Earnings, Down 4 Percent Year-over-Year, But Sees Strong Cloud ARR Growth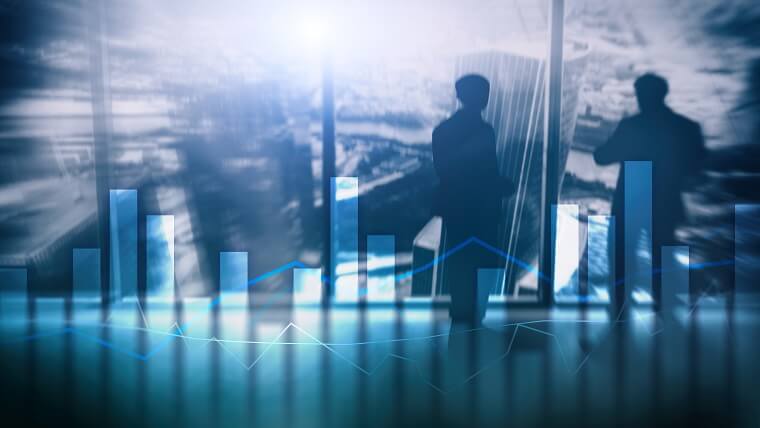 The News: Teradata revenue for Q1 2023 totaled $476 million, down 4 percent year-over-year and flat in constant currency for the period ending March 31, 2023. The company grew its cloud ARR by 89 percent year-over-year in constant currency. Read the full Q1 2023 earnings Press Release for more information.
Teradata Q1 2023 Earnings, Down 4 Percent Year-over-Year, But Sees Strong Cloud ARR Growth
Analyst Take: Teradata Q1 2023 earnings are out, showing the company down 4 percent YoY. Our view is that Teradata continues to execute well on driving its cloud ARR, along with experiencing excellent renewal rates of on premises subscription contracts that were better than in prior years.
Although the company continues to make inroads in the market, it is not immune to macroeconomic headwinds, coupled with the fallout from geopolitical risks associated with the Russia and Ukraine War. In fact, the company mentioned that part of its growth was partially offset by the loss of revenue recognized from ceasing operations in Russia in 2022.
Although the company continues to operate in an environment where many organizations continue to put IT spending under greater scrutiny elongating buying cycles for many while other product categories have faltered, Teradata operates in a high-growth segment that is a key catalyst for greater customer centricity, gross and operating margin expansion, along with other organizational improvements. Besides operating in a category that is a key pillar for digital transformation, Teradata has also developed excellent financial governance tools for its users that have manifested in another level of stickiness for its users which is critical as companies are trying to get the most return on investment for their IT assets.
Here are the Teradata Q1 2023 results by the numbers:
Q1 2023 revenue of $476 million, down four percent from $496 million one year ago.
Q1 2023 non-GAAP gross profit of $306 million, down 2 percent from $312 million one year ago.
Q1 2023 non-GAAP net income of $63 million, down 11 percent from $71 million one year ago.
Q1 2023 non-GAAP diluted earnings per share of $0.61, down from $0.65 per share one year ago.
Q1 2023 non-GAAP operating income of $108 million, down 6 percent from $115 million one year ago.
Teradata Revenue by Region
At a regional level, Teradata's Q1 2023 revenues for the Americas were $292 million which was up 2 percent YoY and up 2 percent in constant currency. In EMEA, the region was $117 million or down 9 percent YoY and down 1 percent in constant currency while the Asia-Pacific region was $67 million, down 13 percent YoY and down 5 percent in constant currency. From a recurring revenue perspective, America's led with 88 percent recurring revenue followed by EMEA with 74 percent and Asia-Pacific with 69 percent.
Teradata Q1 Earnings Guidance
As part of Teradata's Q1 2023 earnings report, the company provided guidance for its second quarter of 2023 and fiscal full year 2023. For Q1, Teradata expects non-GAAP diluted EPS between $0.43 to $0.47 per share.
For the full FY2023, non-GAAP diluted EPS is expected to be between $1.92 to $2.04 per share versus the previous guidance of $2.06. Its cash flow from operations is expected to be in the range of $340 million to $380 million versus the prior range of $345 million to $385 million.
For its full fiscal 2023, public cloud ARR is expected to increase in the range of 53 percent to 57 percent YoY. Its total ARR is expected to increase in the range of 6 percent to 8 percent year-over-year.
Teradata Revenue Overview
Our overall impression is Teradata continues to position itself well for future growth as more organizations want to harness the power of data and analytics whether their workloads are in the cloud or on premises.
The company's impressive 89 percent growth (in constant currency) of its public cloud business is indicative that Teradata's strategy here is solid. Customers seem impressed with the overall functionality and value proposition of Teradata's public cloud offering, and the company continues to receive high marks in highly notable benchmarking reports, which is also a boon for sales growth. Another impressive metric is that Teradata has continued to grow its recurring revenues as a percentage of total revenues from 77 percent in Q2 2021 to 82 percent in Q1 2023 considering macroeconomic challenges impacting many throughout the industry along with squelching IT budgets. Although many are skittish about continued macroeconomic challenges, we feel sanguine about future growth for the company since many are eager to harness the power of analytics to strengthen their organizations.
Disclosure: The Futurum Group is a research and advisory firm that engages or has engaged in research, analysis, and advisory services with many technology companies, including those mentioned in this article. The author does not hold any equity positions with any company mentioned in this article.
Analysis and opinions expressed herein are specific to the analyst individually and data and other information that might have been provided for validation, not those of The Futurum Group as a whole.
Other insights from The Futurum Group:
AI-powered Bing Now in Open Preview as Platform Continues to Grow and Evolve
GitLab and Google Cloud Partner to Expand AI-Assisted Capabilities with Customizable Models
AI is on Fire—New Broadcom AI Fabric Aims to Stoke the Flames