Telesign Revenue Hits €107M in Q2, Up 39% From €77 YoY
Telesign Revenue Hits €107M in Q2, Up 39% From €77 YoY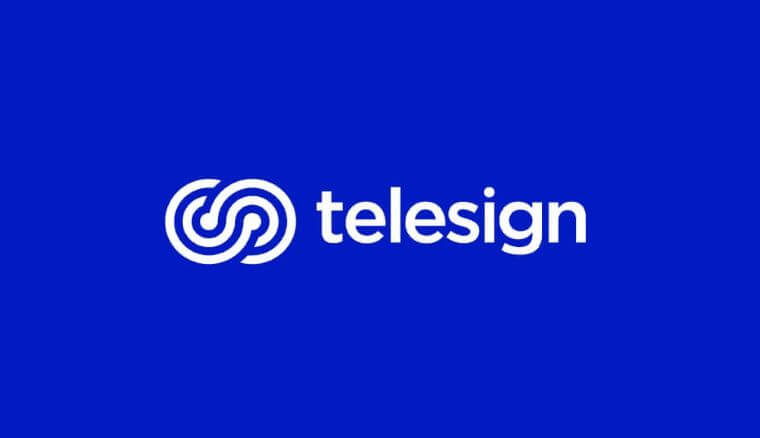 The News: Telesign revenue for Q2 2022 rose 39 percent to €107 million, up from €77 million one year ago, as the digital identity, verification and omnichannel communications vendor recently reported its earnings results. Read the Telesign results in this Press Release from its parent company, Proximus Group.
Telesign Revenue Hits €107M in Q2, Up 39% From €77M YoY
Analyst Take: For Telesign, the last 10 months have been a whirlwind. Last December, Telesign, which is a part of the Proximus Group, reached an agreement to go public via a business combination with North Atlantic Acquisition Corporation (NAAC). But that pending transaction was cancelled last month due to concerns from NAAC about the volatile global economy, which is undergoing stress due to the ongoing Covid-19 pandemic, related supply chain issues, the Russian war in Ukraine, inflation, and other disruptions.
Yet despite these palpitations, Telesign grew its revenue for the quarter, which is a positive sign.
Here are Telesign's Q2 2022 results by the numbers:
Q2 2022 revenue of €107 million, up 39 percent from €77 million in the same quarter one year ago.
Q2 2022 direct margin of €27 million, up 50 percent from €18 million one year ago. As a percentage of revenue, the direct margin was 25.5 percent in Q2 2022, compared to 23.6 percent one year ago.
Q2 2022 operating expenses of €28 million, up 87 percent from €15 million one year ago.
Q2 2022 net revenue retention was 125 percent, up from 122 percent in the same quarter one year ago.
Q2 2022 EBITDA of €0.00, down from €4 million one year ago.
Telesign's results are part of Proximus Group's overall results, but are broken out in several specific categories.
Telesign said its €0.00 EBITDA for the quarter was due to its growth ambitions, which increased its operational costs for the quarter. We believe that is a reasonable move during these turbulent times as the company seeks to differentiate its digital identity and communications products and services from competitors in a crowded marketplace.
In its overall earnings report, Proximus Group said that though the anticipated public launch for Telesign did not happen that it remains "confident as ever, with regard to Telesign's future growth, sound strategy and strong value propositions."
We also continue to believe in Telesign's performance, strategy and products, despite the derailment of the plans that would have taken it public. It is certainly not alone among companies around the globe that are dealing with difficult macroeconomic issues over the last several years.
Telesign's products and services connect, protect, and defend customer experiences using AI-based continuous trust and intelligence from billions of digital interactions and mobile signals which are then used by the world's largest brands to secure onboarding, customer account integrity, prevent fraud, and streamline their omnichannel engagement.
Telesign revenue in the future will likely benefit from sales of several recently unveiled new products, including the Telesign Silent Verification Service, which will make authentication processes more seamless for mobile users, and the Telesign Age Verify service in the U.K., which is designed to protect minors while using mobile devices.
Likely to also boost Telesign revenue in the future are the expanded business opportunities that will come from its newly opened datacenter in Brussels, which is designed to increase data security and sovereignty that will exceed the strict data protection requirements of the European Union, including GDPR regulations.
It will be interesting to watch how Telesign progresses through the rest of 2022 as it follows its path for growth, new products and working more closely with its customers to help solve their identity, verification and communications challenges.
Disclosure: Futurum Research is a research and advisory firm that engages or has engaged in research, analysis, and advisory services with many technology companies, including those mentioned in this article. The author does not hold any equity positions with any company mentioned in this article.
Analysis and opinions expressed herein are specific to the analyst individually and data and other information that might have been provided for validation, not those of Futurum Research as a whole.
Other insights from Futurum Research:
Telesign Silent Verification Service Launches, Designed to Reduce Multi-Factor Authentication Headaches for Mobile Users 
Telesign Opens New Datacenter in Brussels Aimed at Protecting its Clients in the Region from Hefty GDPR Fines
Telesign Introduces Age Verify, its New Age Verification Service in the U.K. to Protect Minors
Image Credit: Telesign