Tech Outperforms This Quarter Led by AMD, Apple, Microsoft, Alphabet
Tech Outperforms This Quarter Led by AMD, Apple, Microsoft, Alphabet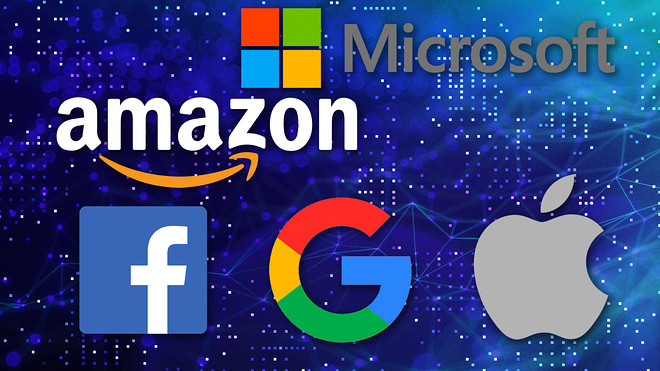 The News: On Tuesday, a number of leading tech firms announced earnings including AMD, Apple, Alphabet (Google), and Microsoft. The results yielded a strong outperform for all of these names as the momentum for technology, cloud, computing, advertising, and services showed robust growth and demand despite a number of macroeconomic challenges that still persist from the Covid-19 pandemic.
A quick reaction to each company's results:
This analysis may be updated throughout the week as additional earnings results come in. 
AMD saw a massive quarter delivering 99% YoY growth and continues to be a thorn in the side of Intel. This quarter's 180+% growth in its enterprise business seems to be a clear indicator that the company is executing on all fronts, solidifying the right OEM and Cloud partners, and continuing to grow off of the mostly prior woes of Intel that opened up the gates for AMD to return to enterprise server. The PC and Graphics business was also robust delivering over 65% growth, as supply constraints may be a headline, but seemingly has no impact on the QoQ and YoY growth of AMD.
Apple: Domination isn't a fan favorite word in tech, especially with regulators sniffing around, but it is hard not to be impressed by Apple's 50% beat on iPhone revenue. My attention was more on the services revenue. The company is in a big pivot from hardware to services and this was a question mark for the company's long-term prospects. With the growth coming from both hardware and services, it is hard not to like Apple's prospects. Overall growth of 36% isn't bad either.
Google: The outstanding results of tech were further reinforced with Alphabet coming in well above expectations on both revenue and earnings. The strength of the advertising business even with the full quarter of IDFA shows that Google's ad business along with YouTube's business model are both robust and will not be overly susceptible to moves like the one Apple made around privacy. The cloud business saw modest growth, but also saw its operating cost drop by almost 2/3. I question whether it is growing fast enough to really cause a three headed race for cloud dominance. I think not, but the company is definitely cementing its role as no. 3 behind AWS and Microsoft Azure.
Microsoft: had an incredibly robust quarter and outpaced earnings from last quarter continuing its momentum not only in cloud, but in productivity and process as well. While the overall beat provided a rosy picture for Microsoft, the company did stumble in its Surface business with revenues dropping 20% YoY. It's hard to imagine a scenario where the strength of the Cloud and Productivity businesses won't continue to pull the company to growth each quarter, and a 21% YoY revenue beat shows the company's momentum continues even with a plethora of economic uncertainties domestically and abroad. Read our expanded take on Microsoft results. 
Overall and final remarks: Tech wins the day, the week, and seemingly the year. With the results in many of these cases far outperforming guidance and consensus, it begs the question whether Wall Street is lost, clueless, or disconnected from the momentum of tech as the estimates today on all four major tech names (AMD, Apple, Alphabet, Microsoft) were all well off from reality.
The strength of tech is clearly untethered from Covid for these names as their products and solutions can bear shifting market conditions. And inflation also seems to be a non-factor as these companies have price elasticity as demand soars, and supply due to the chip shortage remains less than adequate.
This analysis may be updated throughout the week as additional earnings results come in. 
Futurum Research provides industry research and analysis. These columns are for educational purposes only and should not be considered in any way investment advice. Neither the Author or Futurum Research holds any positions in any companies mentioned in this article.
Other insights from Futurum Research:
Microsoft Sees Overall Revenue Growth Pass 20% in Q4
Intel Q2 Continues Hot Streak as Chip Demand Continues to Surge
IBM Posts Strong Quarter With Best Data Found In Between the Lines
Image Credit: Microsoft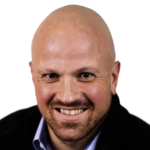 Daniel Newman is the Chief Analyst of Futurum Research and the CEO of The Futurum Group. Living his life at the intersection of people and technology, Daniel works with the world's largest technology brands exploring Digital Transformation and how it is influencing the enterprise. Read Full Bio