Tanium Converge 2022 Recap: Converged Endpoint Management, the Convergence of IT Ops and Security, and Highlighting Key Partnerships
Tanium Converge 2022 Recap: Converged Endpoint Management, the Convergence of IT Ops and Security, and Highlighting Key Partnerships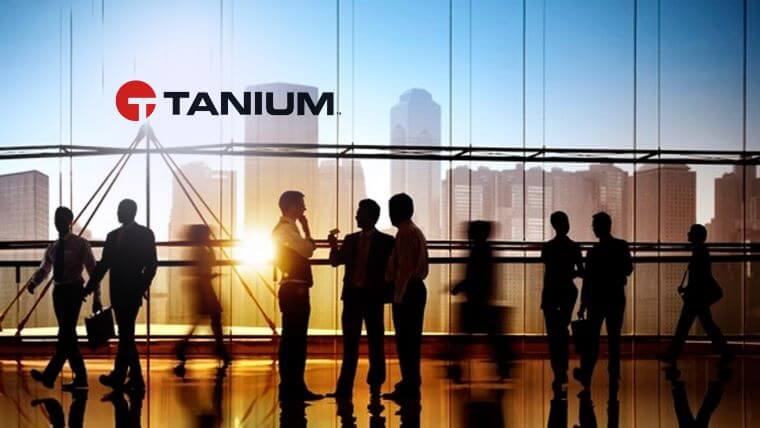 The News: I had the pleasure of attending Tanium's Converge event in Austin recently and always enjoy hanging out with IT and security pros. With some 2,000 attendees, 120+ sessions, and 90+ labs, and featuring an impressive slate of speakers including one of my favorites, Malcolm Gladwell, it was a terrific event filled with many opportunities to see the impressive things Tanium's team has been up to. See the full event agenda and speaker information and watch any sessions that pique your interest on demand here.
Tanium Converge 2022 Recap: Converged Endpoint Management, the Convergence of IT Ops and Security, and Highlighting Key Partnerships
Analyst Take: One of the key takeaways from the Tanium Converge 2022 event that I recently attended in Austin was that Converged Endpoint Management (XEM) is a game changer. The ability of IT teams to have visibility across every endpoint, every team, and every workflow is, in no small measure, what allows CIOs and other IT leaders to sleep at night.
What spoke volumes for me as I got the chance to talk not only with Tanium leaders but, more importantly, with Tanium customers, was the glowing reviews these customers had for Tanium's XEM solution.
I had the opportunity to sit down with a number of Tanium customers, all with different challenges and needs, and learn about how they use Tanium. I'll share their stories here, which I believe will go a long way to showing why Tanium, and why XEM, is so critical to organizations today.
GenPact and Tanium: Shifting 100,000 Employees to Remote Work was a Heavy Lift, Made Less so By Tanium
One of the first conversations I had was with Anil Nomula, Associate VP and Global Enterprise Architect for GenPact, and who was also a panel speaker earlier in the day. GenPact is a managed services company with 700 companies essentially under one massive organization. Anil's challenge was one of navigating rapid growth of the company, which now boasts over 100,000 employees worldwide. When the COVID-19 pandemic caused a massive shift to a distributed workforce, Anil was charged with migrating workers home, supporting and securing those 100,000+ employees and endpoints, in 70 locations around the world, in the space of a very short period of time. Concurrently, he was also dealing with external auditors and auditors from customers, and while they were validating their own process in this migration, they were being externally validated at the same time. To say there were a lot of eyeballs on what Anil and his team were doing is an understatement.
While Anil is not part of GenPact's core security team, much of what he is responsible for on the Ops side is security. This includes making sure antivirus agents and security tools are installed properly and penetrated throughout the organization, as well as pushing policies down to the endpoint and ensuring endpoint visibility. When GenPact first bought Tanium, largely for endpoint visibility, a whopping 90% of the team was working in office. When they had to shift employees to working from home, they didn't think that Tanium was going to be effective for them — and he was thrilled to quickly learn that was not the case.
They tried their legacy tech that they'd been counting on, and it didn't work. They tried internet facing SCCM, and that likewise didn't deliver the results they were seeking. When they shifted to Tanium and Tanium zoned server capability, everything worked. All the machines began talking to Tanium and the GenPact team was able to take action based on what they were seeing on the endpoints, setting up automation routines to manage configuration drifts, and if they saw anything out of the ordinary on the endpoint, they relied heavily on Tanium to fix it.
For Anil Nomula and his team at GenPact, speed and reliability, delivered by Tanium, saved the day.
APTIV: The Convergence of IT Ops and Security — and Speed of Delivery — are Key
In my conversation with the delightful Luis Cunha, Director, Security Architecture & Engineering for APTIV, a global technology company, we talked about the challenges IT teams face. Increased cloud adoption, a shift to remote work, the time it takes to get critical tasks done, and the gap between IT Ops and Security were all on the table.
Luis and I started talking about how the pandemic required organizations to embrace the ideals of "the security of the future" — that they had long talked about being ahead of them at some obscure point in time — in a matter of weeks.
Cunha and team had to wrestle a million tiny details along the way, navigating different security architectures, different security engineering based on tools, challenging vendors, and creating unique, individual security around APTIV's end users who were suddenly working from home.
Their first challenge, of course, was learning to manage the new reality: all the endpoints that were no longer connected to their infrastructure. Making sure users could connect from anywhere, but also making sure security controls were in place and protecting data was the objective. Luis shared that when they sent people home to work, they had the challenge of deploying 20,000 to 30,000 agents across their endpoints. They used Tanium to do that — creating the packets and fully deploying within two hours — with everyone ready to connect at that time.
The endpoint visibility that Tanium XEM provided allowed Luis and team to understand the landscape and design the proper security architectures. Once they did that, and really understood the landscape, they were able to think about other things they could do with Tanium. That included things like diving into and experimenting with automations, helping manufacturing teams by giving them the ability to use the tool and manage their patching levels and creating excitement within the organization about the many different possibilities and use cases Tanium could be a part of facilitating.
As we wrapped, we talked about speed and the way Tanium actions based on vulnerabilities that are known, and how really quick the solution is to deploy.
People in the security business really love fast. Luis nodded to this when he talked about the bad guys who are always out there looking for vulnerabilities. They are fast, they are ready to capitalize on any opportunity they see. When your security solutions can be faster, it's a win all the way around.
Informatics Merseyside with NHS: Patch Visibility and Speed FTW
One of the things I enjoyed the most about the conversations I had with Tanium customers while at Tanium Converge was that there was such a variety in their circumstances.
For example, GenPact has been a Tanium customer for a little over four and a half years, APTIV has been a Tanium customer for about seven years, and Informatics Merseyside with NHS has been a Tanium customer for about the last eight months. Different kinds of companies, different employee and customer bases, and different security challenges, so I was able to get customer feedback from a variety of different perspectives and experiences. I like that!
In my conversation with Rob Tinkler, Assistant Director of IT at Informatics Merseyside with NHS, we explored the challenges that managing IT operations at multiple healthcare facilities throughout the UK presents. Healthcare is one of, if not, the most attractive target for threat actors, so the challenges presented by navigating legacy systems, dealing with massive quantities of third-party software tools, and working with employees who aren't always excited about change — all in the face of constant cybersecurity threats — is no small undertaking.
For Informatics Merseyside, success with Tanium is all about the headway their team has been able to make with gaining patch visibility and maintaining mission critical systems in a fraction of the time it has taken in the past. Rob's challenges include managing different systems, different applications, some Microsoft-based, some not, and dealing with a plethora of third party apps, many of which SCCM doesn't patch.
They started testing Tanium and wanted to see if they could reduce their patching timeframe, which at that point was taking about six weeks. They put a proof of concept plan into action and tested it to see if they could use Tanium to patch across this wide variety of systems. To their delight, using Tanium, they were able to reduce that six week patching period to a mere two weeks – with complete patching on every device across 20,000 endpoints.
In my experience, the really exciting thing about starting small and having great success when trying something new is that once you have that success, all of a sudden you find everyone knocking on your door wanting a part of it. That's exactly what Rob shared is happening at NHS. They were the first organization to take Tanium on in the Northwest. Now others are starting to look at Tanium because they can see the very real benefits Rob and team are getting from it. Their desktop and endpoint manager has been, as Rob described "absolutely over the moon" with the Tanium products, because he's been able to take some older versions of Windows 10, 1903, 1909, and deploy out to 21H2 really simply and easily. He's found it much easier to deploy and word is getting out and excitement is building.
The Convergence of IT Ops and Security — a Big Step Forward, and Key Partnerships Point to a Customer Centric Focus
One thing that was clear in my conversations throughout the days I spent at the Tanium event was that customers are very interested in the convergence of IT Ops and Security. They are understanding that by consolidating tools they have greater visibility and control, which helps with the speedy identification and remediation of threats during what is an incredibly challenging time for IT leaders. This is not going to change — the challenges will continue to grow, and threat actors will continue to get better at finding and exploiting vulnerabilities.
Tanium's ability to do automated threat hunting and remediation at scale is wildly impressive. I also see Tanium as especially valuable when it comes to the visibility and cloud support that is required for today's cyber threats. With the realities of organizations who have legacy, on-premises architecture, I see Tanium working very nicely along SCCM, filling in gaps in some areas, like automation, and these solutions working alongside one another can deliver big benefits for customers, which is what it's all about.
It was impressive to see Tanium's partner ecosystem, which includes partnerships with Microsoft, AWS, and GCP. It is clear there's been a laser focus on building a robust partner ecosystem and that provides big benefits for customers. And with regard to integration and functionality, I don't know that anyone in the DEX space has the level of integration and functionality that Tanium offers, which is a clear and impressive differentiator.
Before I left for another event, I had the opportunity to meet with Nic Superatanu, Tanium's Chief Product Officer, for a conversation about what's ahead. Prior to joining Tanium in July of 2022, Nic served as Senior VP of Product for UiPath, and he spent more than 20 years at Microsoft in senior product and engineering roles, before serving as Google's engineering manager of mobile services and as a software engineer at Nodes GmbH. In short, he's done it all. Superatanu made it clear that he's not in any sense of the word patient, and that he intends to do big things at a rapid pace. Based on his prior track record, I'm looking forward to seeing good things ahead — for Tanium and Superatanu and team.
Wrapping it up, there's nothing better than letting satisfied customers tell your success stories, and that's exactly what I experienced at Tanium Converge 2022. Quite honestly, I've never seen more customers excited to talk about their love of a tech solution and the different ways they are seeing success with it — and that speaks volumes. Tanium is an impressive organization with solid leadership and is well-positioned for continued success. I'm looking forward to watching them continue to innovate and grow.
You can watch video interviews of my conversations with Anil Nomula, Luis Cunha, and Rob Tinkler here:
Disclosure: Futurum Research is a research and advisory firm that engages or has engaged in research, analysis, and advisory services with many technology companies, including those mentioned in this article. The author does not hold any equity positions with any company mentioned in this article.
Analysis and opinions expressed herein are specific to the analyst individually and data and other information that might have been provided for validation, not those of Futurum Research as a whole.
Other insights from Futurum Research:
Why Identity and Security Must be Priority for your Digital World – The Six Five Summit Sessions
Why IoT Security Has Quickly Become a Priority for Organizations, and the Role PSA Certified is Playing on that Front – Futurum Tech Webcast Interview Series
Honeywell Unveils Expanded Cybersecurity Capabilities via the Release of its New Operational Tech Cybersecurity Solution
Image Credit: SalesTechStar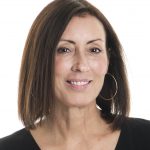 Shelly Kramer is a Principal Analyst and Founding Partner at Futurum Research. A serial entrepreneur with a technology centric focus, she has worked alongside some of the world's largest brands to embrace disruption and spur innovation, understand and address the realities of the connected customer, and help navigate the process of digital transformation. She brings 20 years' experience as a brand strategist to her work at Futurum, and has deep experience helping global companies with marketing challenges, GTM strategies, messaging development, and driving strategy and digital transformation for B2B brands across multiple verticals. Shelly's coverage areas include Collaboration/CX/SaaS, platforms, ESG, and Cybersecurity, as well as topics and trends related to the Future of Work, the transformation of the workplace and how people and technology are driving that transformation. A transplanted New Yorker, she has learned to love life in the Midwest, and has firsthand experience that some of the most innovative minds and most successful companies in the world also happen to live in "flyover country."