T-Mobile Q3 2022 Results Show Overall Steadiness as T-Mobile for Business Ramps Up
T-Mobile Q3 2022 Results Show Overall Steadiness as T-Mobile for Business Ramps Up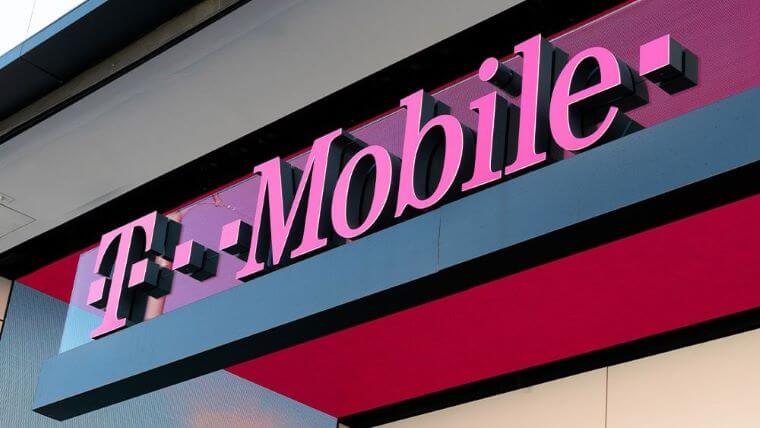 The News: T-Mobile (NASDAQ: TMUS) reported Q3 results including claims to leading the industry in postpaid and broadband customer growth as well as raising 2022 guidance for the third consecutive quarter. T-Mobile attributes a differentiated growth strategy and year-over-year postpaid churn improvement as driving what the company identifies as the highest postpaid service revenue and cash flow growth in the industry. Read the T-Mobile Press Release here.
T-Mobile Q3 2022 Results Show Overall Steadiness as T-Mobile for Business Ramps Up
Analyst Take: T-Mobile's Q3 2022 results were highlighted by sustained performance and significant progress on integration of Sprint assets, which enabled the company to receive full investment grade ratings from all three rating agencies and board approval to commence a share repurchase program for up to $14 billion of common stock through September 2023.
Additional key Q3 fiscal 2022 highlights included:
Industry-Leading Growth in Postpaid and Broadband Customer Claims
Postpaid net account additions of 394 thousand, best in industry and highest in company history
Postpaid net customer additions of 1.6 million, more than AT&T and Verizon combined
Postpaid phone net customer additions of 854 thousand, best in industry and highest since merger
Postpaid phone churn of 0.88%, only operator to improve year-over-year
High Speed Internet net customer additions of 578 thousand, best in industry for fourth consecutive quarter
Strong Financial Results Drive Guidance Raise for the Third Consecutive Quarter in 2022
Service revenues of $15.4 billion grew 4% year-over-year, including industry-leading Postpaid service revenue growth of 7%
Net income of $508 million and diluted earnings per share ("EPS") of $0.40 decreased year-over-year primarily due to merger-related costs and loss related to the anticipated sale of the wireline business amounting to a combined impact of $1.8 billion, net of tax, or $1.41 per share
Core Adjusted EBITDA of $6.7 billion grew 11% year-over-year, best growth in industry and raising guidance
Net cash provided by operating activities of $4.4 billion grew 26% year-over-year, best growth in industry and raising guidance
Free Cash Flow of $2.1 billion grew 32% year-over-year, best growth in industry and raising guidance
Repurchased 4.9 million shares of common stock in the quarter for a total purchase price of $669 million
5G Network Delivers Differentiated Customer Experience and Overall Network Leadership Assertion
Further extended network leadership to bolster assertion as the nation's largest, fastest, most reliable, and most awarded 5G network
Ultra-Capacity 5G covers 250 million people, as many as Verizon plans to cover more than two years from now
Significant Integration Milestone Accomplished with Network Decommissioning Substantially Complete
Raising merger synergies guidance range to $5.7 billion to $5.8 billion in 2022
Of some concern, T-Mobile reported overall revenues of $19.48 billion, a decrease of 0.7% year-over-year (YoY) which missed consensus estimates by around half-billion dollars. The company's earnings came in at $0.4 per diluted share, a decrease of 27;3% YoY although surpassing analyst estimates ($0.3 per share).
From our view, T-Mobile continues to demonstrate its acumen in differentiating its consumer services, especially across rapidly expanding 5G networks. This includes Extended Range 5G that covers 97% of American residents, reaching more square miles than Verizon and AT&T combined. Plus, the Un-carrier's Ultra Capacity 5G covers 250 million people nationwide and nearly 55% of its postpaid customers now have a 5G phone.
Keep an Eye on T-Mobile for Business
We had the opportunity to join T-Mobile's first analyst summit recently conducted at its Tech Experience 5G Hub in Bellevue, Washington. The T-Mobile team did an excellent job of putting together the event and getting out the T-Mobile for Business vision. For starters, with about 1.5 million fixed wireless access (FWA) customers today, T-Mobile already qualifies as the U.S.'s ninth largest Internet service provider, primarily delivering business Internet service.
T-Mobile has indicated it plans to have up to 8 million FWA customers by 2025, keeping a wide lead over main rival Verizon in the process. We expect there is warrant for T-Mobile's FWA expectations as the company demonstrated why its FWA ambitions are well-grounded. This includes plan options that are available wherever T-Mobile provides a wireless signal, plans that include a price lock guarantee and no required contract, reliable speeds with no speed tiers to limit the best available speed, and no physical lines to bury with plans to include device self-install.
Equally impressive, T-Mobile is working closely with Deutsche Telekom to deliver the T IoT service. The partnership aims to provide global network connectivity across 188 destinations, on 383 networks globally, spanning the full range of network technologies encompassing NB-IoT, LTE-M, LTE, and 5G. T IOT plans to offer a flexible price approach which offers a choice of traditional rate plans or flat-rate unlimited connectivity packages according to customer needs including add-on options for upgraded speed, roaming, and SLAs.
T-Mobile also recently launched Advanced Industry Solutions, a comprehensive suite that maximizes the 5G network to make smart retail, smart cities, smart factories, and smart logistics a reality for customers of all sizes. T-Mobile's Advanced Industry Solutions piggybacks on the Advanced Network Solutions, launched in May of this year, that promises around 50% reduced latency, better reliability, and faster download speeds.
T-Mobile Q3 2022 Takeaway: T-Mobile's Revenue and Subscriber Growth Paves Way for More Success
We anticipate that T-Mobile's Advanced Industry Solutions could help move the commercialization of smart city and automated industries technologies forward, provide a massive assist to logistics organizations, and offer additional opportunities that retailers can capitalize on. We look forward to T-Mobile for Business playing a more prominent role in the company's future earnings reports.
Overall, T-Mobile's attainment of its highest ever postpaid account net additions as well as postpaid and broadband growth that continue to outflank Verizon and AT&T paves the way for the Un-Carrier to raise guidance for the third time in 2022. Factor in what we believe is T-Mobile for Business's substantial revenue upside and the company is poised to meet new competitive challenges as well as sufficiently handle what we see as an evolving and likely a more challenging set of macroeconomic headwinds.
Disclosure: Futurum Research is a research and advisory firm that engages or has engaged in research, analysis, and advisory services with many technology companies, including those mentioned in this article. The author does not hold any equity positions with any company mentioned in this article.
Analysis and opinions expressed herein are specific to the analyst individually and data and other information that might have been provided for validation, not those of Futurum Research as a whole.
Other insights from Futurum Research:
T-Mobile Launches Advanced Industry Solutions to Facilitate and Empower Smart Retail, Cities, Manufacturing, and Logistics Businesses
T-Mobile and SpaceX Go Above and Beyond to Diminish Dead Zones
T-Mobile Enlists Key 5G Partners to Take 5G Private Wireless to the Next Level with 5G ANS
Image Credit: Investor's Business Daily