T-Mobile Q1 2023: Once Again Excels in the Postpaid and Broadband Growth Categories to Fuel Q1 Service Revenues and Raise 2023 Outlook
T-Mobile Q1 2023: Once Again Excels in the Postpaid and Broadband Growth Categories to Fuel Q1 Service Revenues and Raise 2023 Outlook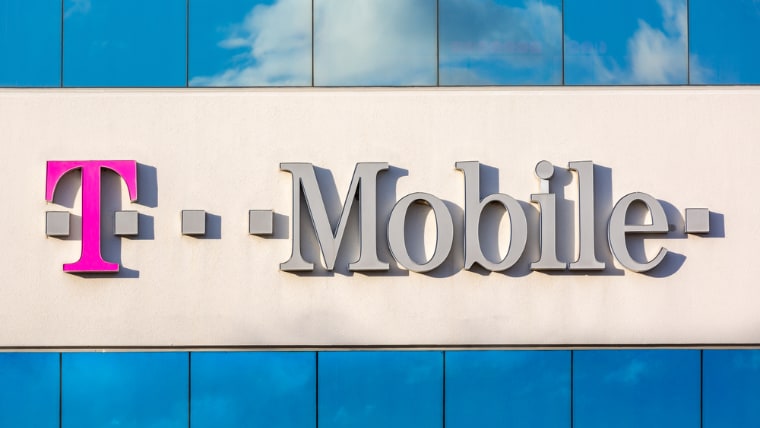 The News: T-Mobile (NASDAQ: TMUS) reported first quarter 2023 results, raising 2023 guidance. Service revenues of $15.5 billion grew 3% year-over-year (YoY), including postpaid service revenue growth of 6% YoY. Read the T-Mobile Press Release here.
T-Mobile Q1 2023: Once Again Excels in the Postpaid and Broadband Growth Categories to Fuel Q1 Service Revenues and Raise 2023 Outlook
Analyst Take: T-Mobile's Q1 2023 results were highlighted by its record postpaid account and customer net additions, which provided the basis for the company to claim industry-leading postpaid service revenue and cash flow growth. Key fiscal Q1 2023 highlights included:
Claims Industry-Leading Growth in Postpaid and Broadband Customer Categories
Postpaid net account additions of 287 thousand, citing best in industry
Postpaid net customer additions of 1.3 million, more than AT&T and Verizon combined and raising guidance
Postpaid phone net customer additions of 538 thousand, higher share of industry net adds YoY
Postpaid phone churn of 0.89%, only operator to improve YoY
High Speed Internet net customer additions of 523 thousand, more than AT&T, Verizon, Comcast, and Charter combined for the 4th consecutive quarter
T-Mobile Touts Differentiated Growth Strategy with Disciplined Focus on Profitability
Service revenues of $15.5 billion grew an industry-leading 3% YoY, including Postpaid service revenue growth of 6% YoY
Net income of $1.9 billion grew 172% YoY and diluted earnings per share ("EPS") of $1.58 grew 177% YoY
Core Adjusted EBITDA of $7.1 billion grew 9% YoY, raising guidance
Net cash provided by operating activities of $4.1 billion grew 5% year-over-year, higher margins year-over-year and raising guidance
Adjusted Free Cash Flow of $2.4 billion grew 46% YoY
Repurchased 33.0 million shares of common stock in Q1 2023 for $4.8 billion
Independent Third-Party Experts Recognize T-Mobile as Overall Network Leader and Largest, Fastest, and Most Awarded 5G Network
T-Mobile highlighted its sweep across every category for overall network performance for the second consecutive quarter from Ookla and continued wins across 5G network categories from Ookla and umlaut.
From Ookla, T-Mobile's network once again earned top ranking for fastest speeds, most consistent, best video, lowest latency, best 5G performance, and 5G availability. From umlaut, T-Mobile received top honors with the overall highest 5G score and was once again named as the most reliable 5G network in the country with the best 5G coverage, stability, and speeds.
We are impressed by T-Mobile's Q1 2023 results and overall market momentum across the mobile ecosystem. T-Mobile is not in any way resting on its laurels, registering breakthrough performances throughout the major mobile network provider categories such as postpaid net account additions, postpaid net customer additions, and broadband net customer additions. T-Mobile delivered remarkable gains across the YoY service revenues, YoY net income, YoY net cash, and adjusted free cash flow financial categories.
Moreover, on March 15, 2023, T-Mobile announced a definitive agreement to acquire Ka'ena Corporation and its subsidiaries and brands: Mint Mobile, a successful direct-to-consumer (D2C) prepaid wireless brand in the U.S.; Ultra Mobile, a wireless service offering international calling.
From our view, T-Mobile will be able to use its supplier relationships and distribution scale to help Mint Mobile, Ultra Mobile, and Plum continue to grow and offer competitive pricing and greater device inventory to more U.S. consumers. For T-Mobile, the benefit will be in being able to leverage Mint's successful digital direct-to-consumer marketing strategies across T-Mobile. Consumers will get a more competitive and expansive Mint Mobile and Ultra Mobile. Plus, Mint has benefited from Ryan Reynolds' celebrity and his celebrity status to make headway into the intensely competitive and crowded wireless business as a serious low-cost competitor. We believe T-Mobile will also reap the benefits of Reynolds' celebrity pull and marketing acumen going forward.
Moreover, T-Mobile and Deutsche Telekom announced the launch of T-Dev Edge, a platform with joint APIs, which we expect will become increasingly welcome news for developers on both sides of the Atlantic who are looking for easier ways to create new, connected solutions. With organizations everywhere looking for a competitive edge, the T-Dev Edge platform can give developers a direct and simplified entryway to connectivity and other core network services to spur innovative solution development.
We see T-Mobile's move to offer Cisco Meraki 5G cellular gateways as big news for businesses who have had to deal with lengthy and uncertain installation timelines, gated and restrictive bandwidth plans, and inconsistent nationwide availability due to a wired network. The Cisco Meraki 5G Gateways solution solves those issues by providing simplified, scalable, and reliable network managed services powered by T-Mobile's 5G network and the cloud-first Cisco Meraki 5G platform, a new cloud native 5G core gateway.
T-Mobile Q1 2023 Takeaway: T-Mobile Raising 2023 Guidance Following Strong Q1 2023 Performance
T-Mobile is raising its 2023 outlook powered by continued customer growth and merger synergies. Key 2023 guidance highlights include:
Postpaid net customer additions are expected to be between 5.3 million and 5.7 million, an increase from prior guidance of 5.0 million to 5.5 million.
Core Adjusted EBITDA, which is Adjusted EBITDA less lease revenues, is expected to be between $28.8 billion and $29.2 billion, an increase from prior guidance of $28.7 billion to $29.2 billion.
Merger synergies are expected to be between $7.3 billion and $7.5 billion, an increase from prior guidance of $7.2 billion to $7.5 billion.
Merger-related costs are expected to be approximately $1.0 billion before taxes. These costs are excluded from Core Adjusted EBITDA but will impact
Net income, Net cash provided by operating activities and Adjusted Free Cash Flow.
Net cash provided by operating activities, including payments for Merger-related costs, is expected to be between $17.9 billion and $18.3 billion, an increase from prior guidance of $17.8 billion to $18.3 billion.
We believe T-Mobile for Business is becoming an increasingly important asset for T-Mobile's strategic vision and growth objectives. As such, we anticipate that T-Mobile should consistently highlight T-Mobile for Business activities in its quarterly financial releases, ultimately culminating in the breakout of separate T-Mobile for Business revenues when the unit fulfills revenue targets that can warrant such as approach. For instance, Oracle would consistently address Oracle Cloud progress in its quarterly financials in the lead up to breaking out Oracle Cloud revenues and related financial info.
For example, we find T-Mobile 5G combined with Cisco's Meraki 5G platform can offer a fast, simple way to scale secure, reliable 5G business internet – anywhere, anytime, across all industries, easing the process of digital transformation and providing solutions that facilitate growth, spur efficiencies, and help control or even reduce costs.
Overall, we expect T-Mobile to fulfill its uplifted 2023 guidance as the company is consistently outperforming its key rivals across the most important mobile network service categories, including financial, technical, and customer attraction and retention. The acquisition of the Mint Mobile, Ultra Mobile, and Plum assets in accord with major collaboration initiatives involving key partners such as Deutsche Telekom and Cisco further strengthen T-Mobile's competitive edge and warrant for raising its outlook through end of year.
Daniel Newman and his co-host of The Six Five Webcast, Patrick Moorhead of Moor Insights and Strategy discussed T-Mobile earnings in their latest episode. Check it out here and be sure to subscribe to The Six Five Webcast so you never miss an episode.
Disclosure: The Futurum Group is a research and advisory firm that engages or has engaged in research, analysis, and advisory services with many technology companies, including those mentioned in this article. The author does not hold any equity positions with any company mentioned in this article.
Analysis and opinions expressed herein are specific to the analyst individually and data and other information that might have been provided for validation, not those of The Futurum Group as a whole.
Other insights from The Futurum Group:
T-Mobile to Acquire and Turbocharge Mint Mobile and Ultra Mobile and Yes, Reynolds Will Stay Around
T-Mobile to Offer Cisco Meraki 5G Gateways for a Simpler and Scalable Business Internet
T-Mobile Q4 2022 & FY 2022: Smashing Milestones and Competition