T-Mobile Launches Advanced Industry Solutions to Facilitate and Empower Smart Retail, Cities, Manufacturing, and Logistics Businesses
T-Mobile Launches Advanced Industry Solutions to Facilitate and Empower Smart Retail, Cities, Manufacturing, and Logistics Businesses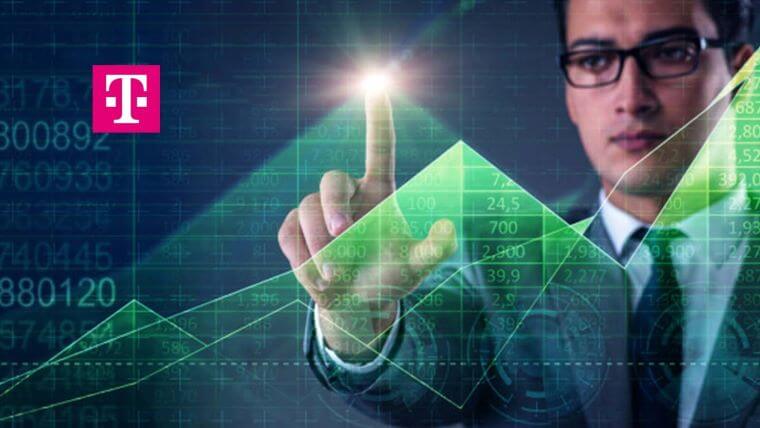 The News: T-Mobile recently launched Advanced Industry Solutions, a comprehensive suite that maximizes the 5G network to make smart retail, smart cities, smart factories, and smart logistics a reality for customers of all sizes. Read the full Press Release from T-Mobile here.
T-Mobile Launches Advanced Industry Solutions to Facilitate and Empower Smart Retail, Cities, Manufacturing, and Logistics Businesses
Analyst Take: In the everything-is-connected era, T-Mobile's launch of its Advanced Industry Solutions, intended to maximize the 5G network and speed the development of smart retail, cities, factories, municipalities and logistics might well be a game-changer for many, reducing complexity and lowering barriers to entry for organizations of all sizes and in multiple industries.
T-Mobile's Advanced Industry Solutions piggybacks on the equally new Advanced Network Solutions, launched in May of this year, that promises around 50% reduced latency, better reliability, and faster download speeds. This is significant, as the solution is designed to facilitate the ability of organizations and enterprises to collect, assess, and interpret data anytime, anywhere.
T-Mobile's Advanced Industry Solutions works similarly, except that it is also an end-to-end suite that links devices, applications, and systems into an infrastructure, all powered by the carrier's 5G network.
So what does this mean for businesses and municipalities? For starters, these are obviously solutions intended to reduce the complexity of sourcing and managing technology solutions and package it all together. I can see this as being especially attractive for organizations who want to take advantage of the many benefits 5G can offer, but who don't want to navigate the complexities of sorting out the tech stack. I also think that T-Mobile's timing here is right. In challenging economic times, when organizations are all seeking to do more with less, manage and mitigate costs, but still make smart technology investments that will allow them to move their digital transformation journeys forward, this offering can potentially solve many problems and also be attractive — and feasible — for businesses of all sizes.
Here are a couple of examples of how this technology will work and the benefits organizations can realize:
In factories, for instance, companies can now use 5G-connected robots to collaborate with human workers instead of working side-by-side, resulting in a more efficient and productive work environment with fewer errors.
Cities can also use 5G technology to manage traffic congestion, street lighting, and parking. The high-speed, low-latency network can also connect various city systems and create a more coordinated and responsive city infrastructure.
Better data means that municipalities and organizations will be better positioned to react promptly to uncertainties, customer demand changes, and supply-chain issues. They can generate and process data to understand cash flow, forecast inventory, and get real-time insights into their operations.
A robust 5G network is tremendously beneficial for retail organizations, allowing them to better collect and manage data and fine tune their customer experiences accordingly. For instance, a shop can use heatmaps to see which items are selling and what specific locations customers visit while in-store.
Looking Ahead for T-Mobile
Advanced Industry Solutions will benefit T-Mobile in many ways. First, the company has an opportunity to dominate a multibillion-dollar market. Retail automation alone could achieve a market value of $8.8 billion by 2026, and by 2026, the global smart city market could be worth over $874 billion.
In addition, as a result of these industry solutions, T-Mobile will also have access to data that it can use to better understand consumer preferences and create targeted marketing programs and new services that address market needs.
That said, T-Mobile is not without competition. Other telcos, including Verizon and AT&T, are of course interested in industry 4.0 and smart city markets and are also building their 5G networks to accommodate these modern technologies. T-Mobile has the advantage of being an early mover here, but the competition can be expected to be chipping away at that lead.
Conclusion
T-Mobile's Advanced Industry Solutions offering is something that should be attractive to customers and could help move the commercialization of smart city and automated industries technologies forward, provide a massive assist to logistics organizations, and offer some very cool opportunities that retailers can capitalize on. There's much potential here and I look forward to watching T-Mobile's progress here.
Disclosure: Futurum Research is a research and advisory firm that engages or has engaged in research, analysis, and advisory services with many technology companies, including those mentioned in this article. The author does not hold any equity positions with any company mentioned in this article.
Analysis and opinions expressed herein are specific to the analyst individually and data and other information that might have been provided for validation, not those of Futurum Research as a whole.
Other insights from Futurum Research:
We are LIVE! Talking Google, Microsoft, T-Mobile, Cloudera, Intel IDM 2.0, Biden visits IBM – The Six Five Webcast
T-Mobile and SpaceX Go Above and Beyond to Diminish Dead Zones
T-Mobile Enlists Key 5G Partners to Take 5G Private Wireless to the Next Level with 5G ANS
Image Credit AiThority.com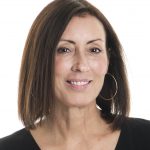 Shelly Kramer is a Principal Analyst and Founding Partner at Futurum Research. A serial entrepreneur with a technology centric focus, she has worked alongside some of the world's largest brands to embrace disruption and spur innovation, understand and address the realities of the connected customer, and help navigate the process of digital transformation. She brings 20 years' experience as a brand strategist to her work at Futurum, and has deep experience helping global companies with marketing challenges, GTM strategies, messaging development, and driving strategy and digital transformation for B2B brands across multiple verticals. Shelly's coverage areas include Collaboration/CX/SaaS, platforms, ESG, and Cybersecurity, as well as topics and trends related to the Future of Work, the transformation of the workplace and how people and technology are driving that transformation. A transplanted New Yorker, she has learned to love life in the Midwest, and has firsthand experience that some of the most innovative minds and most successful companies in the world also happen to live in "flyover country."