SUSE Announces First Earnings as a Public Company, Post Rancher Labs Acquisition
SUSE Announces First Earnings as a Public Company, Post Rancher Labs Acquisition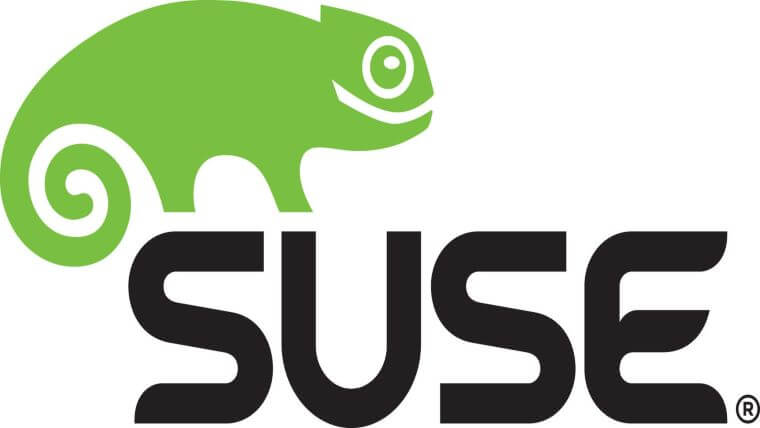 The News: SUSE announced the company's first statement as a publicly traded company earlier today. For the full set of numbers you can read more here.
SUSE Announces First Earnings as a Public Company, Post Rancher Labs Acquisition
Analyst Take: SUSE has long been a provider of Open Source solutions, but until today they have not issued an earnings statement as a public company. These earnings statements are also the first time that the company has talked about combined numbers that included the acquisition of Rancher Labs. The company IPO'd back in May and is listed in the regulated market (Prime Standard) of the Frankfurt Stock Exchange. The company, headed by former SAP executive Melissa Di Donato, is riding the recent surge in stock prices and its shares have since gained just over 10% from their IPO price of 30 euros to value the business at $6.6 billion.
SUSE provides open-source software for companies to run applications at cloud data centres, on-premise servers, mainframe computers such as IBM Z and LinuxONE and devices at the edges of networks, positioning it against the likes of IBM's Red Hat offerings, VMWare with Tanzu, and a plethora of other open source based offerings. The combined SUSE is a global leader in providing open source solutions such as SUSE Enterprise Linux (SLES) and cloud and container based solutions including Kubernetes orchestration management tools based on the Rancher Labs functionality. The company claims that its software is used by 60% of the Fortune 500 to power their mission-critical workloads and the company employs nearly 2000 people globally.
SUSE Earnings Report Highlights
The highlights from the SUSE earnings report issued today are:
Total ARR of $519.3 million, growth of 16% on the prior year; Rancher ARR was $50.7 million, up 91%; SUSE ARR was $468.6 million, up 11%.
ACV of $109.0 million in Q2, an increase of 11% above prior year. Underlying growth was 22% excluding one unusually large contract in the prior period. ACV growth in H1 was 19%.
Adjusted Revenues were $136.8 million, an increase of 9% above prior year, driven by 47% growth in the Emerging business, leading to 13% growth in H1.
Adjusted EBITDA was $48.2 million in Q2 representing a margin of 35%, delivering $108.9 million and 40% margin for H1.
Adjusted Cash EBITDA for Q2 was $54.4 million, representing a margin of 40% and driving unlevered Free Cash Flow of $67.6 million. H1 margin was 60% with cash conversion of 98%.
Having reviewed the numbers and listened to the investor relations call this morning, the overall picture looks very positive for the organization. I see a more bullish outlook for the company, as the integration with Rancher continues to deliver both financially and for the company's overall competitive posture. When pressed in the investor relations call, Di Donato went to great lengths to describe the cross sell and upsell activities ongoing at SUSE to drive the SUSE solutions into Rancher clients and vice versa. Di Donato described 'Operation 400' and how the companies' combined sales force is focused on the top 400 clients globally; she also stressed that the company is looking to drive a 'customer for life model'. Di Donato also highlighted the level of innovation and adoption of SUSE (and Rancher) solutions that are occurring in these top 400 clients globally.
Di Donato went into detail about how Rancher previously only provided 12-month options for support contracts and how SUSE has not rolled out the company's 3 and 5 year options for Rancher solutions. SUSE also covered that they have made it easier for the company's clients to buy Rancher technology through a series of bundling approaches. I believe we'll see more of this from the company in the months ahead as the lines blur between operating systems, containers and Kuberntes.
The financial analysts on the investor call were rightly focused on contract term length as it speaks to the Annual Recurring Revenue (ARR), which is a key financial indicator for the company. This ARR is going to be a measure that will be closely watched and rightly so, as it will be a key way to predict that SUSE is gaining traction with its client base for the company's solutions and that customers are correspondingly willing to make long term commitments to SUSE solutions. In coming statements, I will be looking for increased guidance from the company on Total Contract Value (TCV) numbers as opposed to Annual Contract Value (ACV). TCV, for me at least, is a better lead indicator for the strategic posture of the company, versus a short term measure such as ACV.
SUSE's Competitive Positioning Against IBM and Red Hat
A key question topic on the investor call was SUSE's competitive positioning against IBM and Red Hat. Di Donato continually referred to IBM and not Red Hat, which gives me an indication of how SUSE perceives their key competitor in the Linux distribution and Kubernetes marketplace. Di Donato stressed the open nature of SUSE and how she perceives the impact the community has made to what she described as IBM-driven decisions around CentOS Stream. While her rhetoric is not surprising given that Red Hat and SUSE have for the last 20+ years been #1 and #2 in the Linux Distribution market share rankings, her comments give an insight into how SUSE is positioning itself in the marketplace with Red Hat clients as they look to win them over.
Di Donato went on to mention that Jim Whitehurst leaving IBM was "good for us." Read our coverage of the recent executive leadership changes at IBM here. Di Donato went further by saying that increasingly clients are turning to SUSE as they have "become stable and a secure option for mission critical workloads" now that the company is publicly listed.
What's Ahead for SUSE? It Has Its Work Cut Out in the U.S. Market
SUSE's earnings results are largely self-explanatory, but what stood out to me was the growth in the North American market. SUSE has long been a European focused company, as is evidenced by them not listing on the NASDAQ and rather the Frankfurt exchange. CFO Andy Myers outlined that the North American market was growing at 31% and Di Donato went on to stress the importance of this market within SUSE. I believe that if SUSE is to break out and truly fight to become a dominant force it will have to become a leader in this key geographic market, which also happens to be a very competitive one.
The company will have to make significant inroads into the U.S. market in order to have any chance of unseating Red Hat where they are strongest. This will take not only solid product execution, but also significant investment in sales and Go-To-Market efforts. While the company has started this journey, it is by no means at the end of the job and I will be tracking execution in this market as a key indicator for the overall health of the business in quarters ahead.
Rancher Labs Now Fully Part of SUSE
The other significant thread in the SUSE earnings report was that this is also the first time SUSE has had an ability to talk publicly about the integration of the Rancher Labs business into the core operations of SUSE. Di Donato and her team closed the acquisition of Rancher Labs in December 2020 and have very obviously spent the first half of this year integrating both the operations and products. SUSE was exposed, prior to the acquisition, for the lack of a core Kubernetes offering as Red Hat and VMWare were gaining traction in the hybrid cloud space.
As micro-services, and in particular Kubernetes, emerged as the predominant technology stack, SUSE needed to move fast to fill the gaps. While Di Donato was at pains to say that Rancher remains open and can run any Linux distribution, the synergies are obvious and I would fully expect to see tighter alignment between SLES and Rancher as time passes.
Rancher was always a technology stack looking for commercial traction and the executive team were more focused on downloads and adoption than monetization, so the synergy with SUSE, who needed a Kubernetes orchestration layer is obvious. While the combination of SUSE and Rancher Labs makes perfect sense and the initial signs are strong, I will be tracking closely the execution of the 'cross sell and up sell' that was such a large part of the investor call this morning. This will be crucial in ensuring that SUSE fully realizes the $600m return on investment they made in Rancher Labs. Net net, easy to say, harder to execute.
SAP Relationship is Another High Point
SUSE and SAP have long had a tight partnership which, given the proximity of their engineering teams in the same part of Germany, is not a surprise. On the investor call, Di Donato was quizzed about this topic, and her reactions spoke volumes about the opportunity ahead for SUSE. The financial analyst asked whether SUSE was 'dependent' on SAP, given they have 85% market share for SAP deployments on Linux. Di Donato completely flipped the question and said if anything the dependency was the other way around. SAP S4 is only certified on two Linux distributions, which is a significant change from R3, where UNIX was the predominant deployment platform. Di Donato also went on to state that SAP develops and tests on SUSE. This is significant because the SAP market is at an inflection point and a lot of clients are either moving to S4 on-premise or increasingly into the public cloud. If SUSE can retain this 85% share of SAP S4 migrations as SAP clients pivot, then this will give lift to SUSE and position them well for other mission critical workloads.
Outlook for SUSE is Bullish
The strong takeaways from SUSE's earnings announcements today are that the core SLES business is strong, ACVs are returning to pre-COVID level already, which is good for the core renewals engine of the business. This core strength, coupled with the strategic acquisition of Rancher Labs and the already strong performance indicators that this is going well, means I have a bullish outlook for SUSE. I will be watching closely for three things; execution in the North America market, the trend around SAP, and for signs of big name adoption around the combined Rancher/SUSE stack in future quarters, but for a first set of public facing numbers SUSE is off to a solid start.
Disclosure: Futurum Research is a research and advisory firm that engages or has engaged in research, analysis, and advisory services with many technology companies, including those mentioned in this article. The author does not hold any equity positions with any company mentioned in this article.
Other insights from Futurum Research:
Amazon And Facebook Seek Recusal Of FTC Chair Lina Khan 
Dell Technologies' Making Real Progress On ESG And People-Focused Initiatives 
Check Point And Alibaba Cloud Raise The Multi-Cloud And Cloud Security Stakes
Image Credit: PR Newswire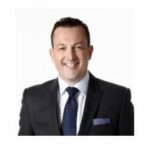 Steven Dickens is Vice President of Growth and Business Development and Senior Analyst at Futurum Research. Operating at the crossroads of technology and disruption, Steven engages with the world's largest technology brands exploring new operating models and how they drive innovation and competitive edge for the enterprise.  Read Full Bio.