Splunk's Transformation: The Real Story Behind Its Earnings
Splunk's Transformation: The Real Story Behind Its Earnings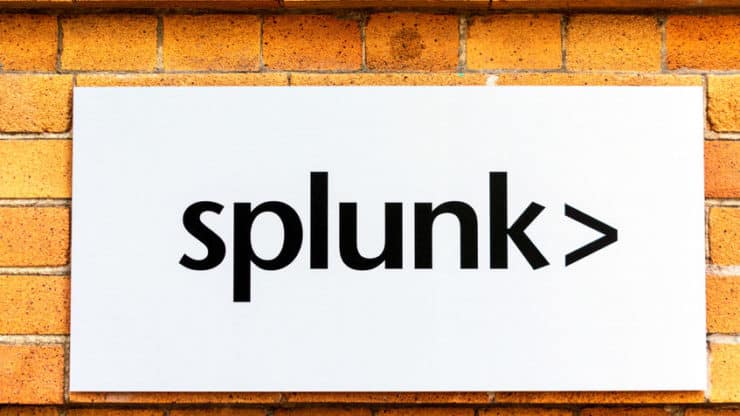 The News: Splunk Inc. SPLK, +6.44% shares fluctuated between gains and losses in the extended session Wednesday after the cloud-based enterprise software company's revenue and outlook fell below Wall Street estimates but a subscription metric came in above expectations. Read the full news piece on MarketWatch.
The company provided the following bulleted highlights in its earnings release:
Second Quarter 2021 Financial Highlights
Cloud ARR was $568 million, up 89% year-over-year.
Total ARR was $1.93 billion, up 50% year-over-year.
Cloud revenue was $126 million, up 79% year-over-year.
Total revenues were $492 million, down 5% year-over-year.
396 customers with ARR greater than $1 million.
Analyst Take: For me, this quarter is a bit of a two sided coin. The traditional numbers that fuel most earnings conversations weren't spectacular. Revenue was down 5% year over year (I call this flat in Covid-19 times), and earnings at a loss of 33 cents per share also, while meeting targets, doesn't exactly stand out as "Exciting"
The other side of the coin can be reflected in the highlights above. Especially the numbers for ARR (Recurring Revenue) and Cloud. These two areas, along with the company's "Data to Everything" strategy, have been the hallmarks of the company's transformation–This included disrupting the on-prem business along with the revenue model last year. And when a company makes this kind of pivot, you have to expect a few hiccups between initiating change and realizing results.
High double digit growth in ARR along with Cloud provided me with confidence in the company's ability to execute on these core strategies, and while the overall revenue and profit hasn't yet caught up, I felt the large volume of customers (396) that are now spending more than a million dollars a year with Splunk, indicate customer acceptance, which was a mild concern when it announced changes last year.
I also was happy to see the company shortlist new customer acquisitions this quarter.
New and Expansion Customers Include: Atlassian (Australia), California Polytechnic State University – San Luis Obispo, Chicago Public Schools, Costco Travel, DHS Cybersecurity and Infrastructure Security Agency, Financial Industry Regulatory Authority (FINRA), Jemena (Australia), L'Oreal USA, Mars, The Motley Fool, NASA, Transport for London (United Kingdom), University of California, Irvine, United Shore, Yale New Haven Health System
This list showed, how the company has been aggressively expanding amidst the pandemic, with wins in enterprise, education, government and media.
Overall Impressions of Splunk Q2 Earnings 
Last year, Splunk made a big commitment to move to greater focus on its cloud and recurring revenue efforts. A pandemic of great magnitude, to some extent, stepped in causing business disruption around the planet, but for Splunk, the quarter to me showed a strategy in action.
The growth of ARR in Cloud and Overall at 89% and 50% respectively are a solid sign that the company is executing on its transformation. These strong recurring revenues give the business a solid foundation to work against and also provide increased perceived valuation as ARR always does.
Profitability is an important piece that investors rightfully want to see from Splunk. This isn't an unreasonable ask. However, with its significant growth in the right places, while maintaining revenue (-5%) from a much more normal year before, the company is on not only the right track, but a strong trajectory to come out of the pandemic stronger as digital transformation accelerates.
Splunk's biggest story wasn't overall revenue, it was the growth in key metrics, which show the company is very close to turning an important corner toward profitability.
Futurum Research provides industry research and analysis. These columns are for educational purposes only and should not be considered in any way investment advice.
Read more analysis from Futurum Research:
Cisco Acquires BabbleLabs to Improve Remote Collaboration
Salesforce Extends Its Work From Home Policy: Gives Parents 6 More Weeks Vacation
HPE Shows Resilience With Much Improved Q3 Results
Image: Splunk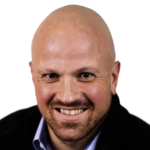 Daniel Newman is the Principal Analyst of Futurum Research and the CEO of Broadsuite Media Group. Living his life at the intersection of people and technology, Daniel works with the world's largest technology brands exploring Digital Transformation and how it is influencing the enterprise. Read Full Bio