Spending Time with Creative Pros is a Signal That Adobe's Figma Acquisition of Figma is a Solid Move
Spending Time with Creative Pros is a Signal That Adobe's Figma Acquisition of Figma is a Solid Move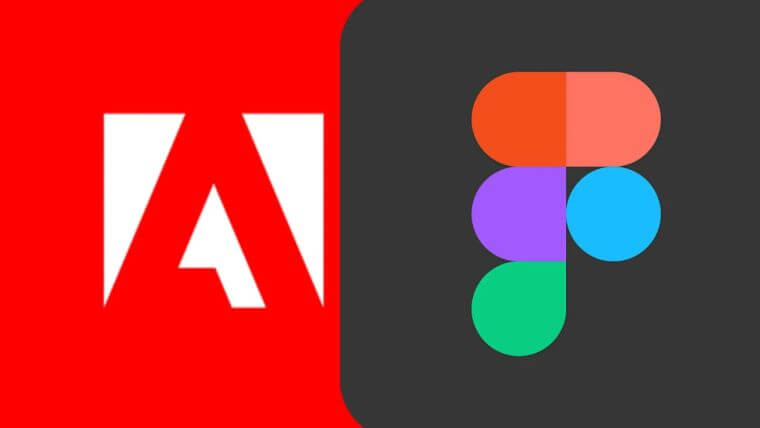 The News: The Adobe acquisition of Figma, a leading web-based collaboration design platform, announced almost a month ago was big news in the tech world — and news that some regarded skeptically. The deal, valued at $20 billion in cash and stock, is the biggest ever takeover of a private software company. Read the full Press Release from Adobe.
Spending Time with Creative Pros is a Signal That Adobe's Figma Acquisition of Figma is a Solid Move
Analyst Take: I had the pleasure of spending time surrounded by creative pros this week at an analyst/customer event hosted by Airtable in San Francisco. While I was already a fan of the Adobe acquisition of Figma, I walked away even more excited by what's ahead for Adobe and Figma, by the bringing together of the design and prototyping that Figma offers in a straightforward and easy-to-use cloud-based environment and Adobe's iconic products. And creative folks? They seem to be excited as well.
This new native platform will be positioned to take end-to-end product design in the browser to the next level and should help empower customers to design products with greater ease and speed. Last time I checked, that's exactly what users today want: ease of use and speed.
The Adobe Figma Deal is Raising Eyebrows — Warranted or Overblown?
But of course, as with any deal and especially one of with a price tag this big, there's no shortage of eyebrow raising and speculation about what a terrible idea this is — after all, the price tag here is gigantic. And the deal price alone isn't all that's causing unrest. This deal is double what Figma was valued at in June of 2021, and news of the deal originally sent Adobe shares to their steepest single-day decline in over 10 years.
Beyond investor fears, when the deal was first announced, Figma users were somewhat vocal on social media about their concern about the integration, fearing they will lose the simple, streamlined Figma interface they've come to love when forces are combined. Based on my interactions with Adobe team members, who continually rave about the company's amazing culture and passion for customers and users, I don't see these concerns playing out. That said, for Adobe, treating the Figma community with care will be important to consider as they take their next steps.
It's also important to note that there is, of course, always the potential for this deal to grab the attention of antitrust authorities due to Adobe's existing dominance in most of the digital creative technology tools that are being used. Now, it will dominate the platform space and provide access to all these tools. Is that enough to get in the way of this deal closing? I don't think so, but of course, we'll see how that plays out in due time.
For Adobe and Figma, the Outlook is Still Bright
For Adobe and Figma, I see the potential benefits outweighing any challenges this acquisition presents. Both Adobe and Figma are fixtures for the creative community, and I don't believe it will be difficult for users to quickly see and realize the benefits of these combined entities — perhaps in greater ways than experienced individually (which is the point, right?). Figma will no doubt benefit from Adobe's market position and the way the company has previous acquisitions — Frame.io and Workfront are both showing strong growth in recurring revenue and sales, respectively. Based on its track record, Figma has no problems on the growth front, which is surely one of the main reasons for Adobe's interest.
From a financial perspective, Adobe announced its Q3 earnings on the same day as the acquisition, reporting a record $4.4 billion in revenue. Adobe's stock took a hit once the news of the acquisition was announced, tumbling almost 20% largely due to the high price tag of the deal, but almost 30 days later, the price continues to edge upwards.
I see this Figma acquisition as a smart, strategic move by Adobe, and one the company certainly has the cash to cover. More importantly, as it becomes more clear to the market as a whole the value the integration of Figma into Adobe's offerings bring, and that, as some analysts say, this is both an offensive and defensive move, we'll see more favorable results (and opinions). From the conversations I had this week with a variety of creative pros, they are bullish on both Figma and Adobe's pending acquisition, which I see as a big thumbs up. This will definitely be interesting to watch.
Disclosure: Futurum Research is a research and advisory firm that engages or has engaged in research, analysis, and advisory services with many technology companies, including those mentioned in this article. The author does not hold any equity positions with any company mentioned in this article.
Analysis and opinions expressed herein are specific to the analyst individually and data and other information that might have been provided for validation, not those of Futurum Research as a whole.
Other insights from Futurum Research:
A Deep Dive into Adobe's Acquisition of Figma – Futurum Tech Webcast Interview Series
Adobe Q3 Revenue Hits $4.4B, Up 13% YoY for FY2022
An Inside Look at Adobe's Digital Economy Index – Futurum Tech Webcast Interview Series
Image Credit: The West News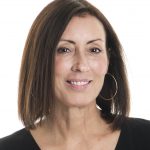 Shelly Kramer is a Principal Analyst and Founding Partner at Futurum Research. A serial entrepreneur with a technology centric focus, she has worked alongside some of the world's largest brands to embrace disruption and spur innovation, understand and address the realities of the connected customer, and help navigate the process of digital transformation. She brings 20 years' experience as a brand strategist to her work at Futurum, and has deep experience helping global companies with marketing challenges, GTM strategies, messaging development, and driving strategy and digital transformation for B2B brands across multiple verticals. Shelly's coverage areas include Collaboration/CX/SaaS, platforms, ESG, and Cybersecurity, as well as topics and trends related to the Future of Work, the transformation of the workplace and how people and technology are driving that transformation. A transplanted New Yorker, she has learned to love life in the Midwest, and has firsthand experience that some of the most innovative minds and most successful companies in the world also happen to live in "flyover country."