Southwest Airlines Adopts AWS Cloud to Enhance IT Operations
Southwest Airlines Adopts AWS Cloud to Enhance IT Operations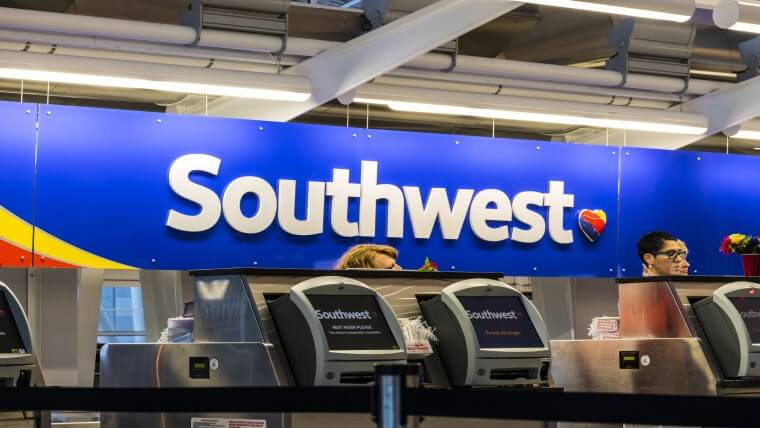 The News: Southwest Airlines has chosen Amazon Web Services (AWS) as its preferred cloud computing provider as part of Southwest's long-term efforts to modernize its IT infrastructure and systems. The new AWS initiative will help the airline accelerate its ongoing digital transformation that aims to improve services for passengers, revamp the airline's operations, and fuel its efforts to grow its investments in its IT infrastructure. Read the full Press Release about the announcement on the AWS web site.
Southwest Airlines Adopts AWS Cloud to Enhance IT Operations
Analyst Take: Southwest Airline's selection of AWS as its official cloud provider is a notable move for the popular air carrier, especially after its well-publicized IT systems disruptions during the December 2022 holiday season. Those infamous disruptions led to the cancellation of more than 16,700 of the airline's flights during the busy Christmas holiday season.
Problems with IT systems that dated back to the airline's beginnings, including operations software that was not adequately scaled up as Southwest grew, has received much of the attention in the ensuing analyses of the IT problems that caused systems to falter during the holidays. These troubles and shortcomings harmed the airline's reputation with customers, caused the U.S. Department of Transportation to begin an investigation into what happened, and gave Southwest undesirable publicity just as the industry is starting to come out of the Covid-19 pandemic and its disastrous effects on airline travel and revenue around the world.
Southwest is smart to be bringing AWS and its deep cloud expertise to help make vast improvements across the airline's operations. This is a positive sign that shows the airline is acknowledging its IT shortcomings and is taking strong action to do something about them.
It turns out that this AWS cloud initiative, which is part of about $1.3 billion in IT spending targeted by Southwest for 2023, was planned before last December's massive system disruptions that left thousands of travelers stuck and angry when their flights were canceled. AWS says it has been implementing numerous large-scale technology and business projects over the last five years to modernize and improve its systems and that the December 2022 meltdown has accelerated Southwest's upgrade plans.
Southwest Airlines Tech Innovations
Southwest says it was one of the first airlines to issue paperless tickets, launch a web site, and introduce a mobile app in the past, and that its new deal with AWS will drive broad innovations across these existing platforms.
More than 83 percent of Southwest's revenue arrives through its web site and mobile app, the company says, and AWS will now help to grow those opportunities by using automatic scaling capabilities from the AWS cloud to help the airline meet peak demand ticket sales as they occur.
In addition, Southwest is creating a next-generation customer service system and new employee tools through a technology Innovation Lab using the AWS cloud. Also being integrated are a new secure system that uses the serverless compute system AWS Lambda to gather and store pricing and flight shopping data; as well as Amazon's S3 (Simple Storage Service) cloud services, which allow Southwest to pay for needed storage at varying prices, based on the business-critical nature of the data.
Other improvements are also coming through the AWS partnership, including the use of AWS technologies such as analytics and machine learning to speed the development of additional digital innovations that can be used by Southwest customers.
Southwest Airlines Plans More Upgrades with AWS' Help
Southwest is making other systemic changes using AWS products and services as well, in addition to changes with its customer-facing systems.
AWS will be used as a development platform for a new, modernized data architecture using Amazon Redshift cloud data warehouse analytics services, while a new self-service machine learning platform will be created using Amazon SageMaker that will allow Southwest data scientists to build, train, and deploy machine learning models using fully managed infrastructure, tools, and workflows. AWS storage, container, and serverless compute services will also be used by the airline to optimize applications that manage Southwest's gate assignments, ground operations, flight operations, and aircraft maintenance.
Southwest Airlines AWS Cloud Overview
The headline-grabbing flight cancellation troubles suffered by Southwest Airlines last December are a business school example of what companies want to avoid.
That is what makes the airline's reaction now so important – Southwest is taking those difficult events as a lesson learned that is now bringing immediate change to accelerate its needed IT system improvements.
This is a brilliant reaction and I believe it will help the airline mend some of the damage that ensued with disappointed customers over the holidays. Southwest previously had a stellar reputation for fanatically loyal customers who for years shared their enthusiasm for the airline to friends and business associates.
I have no doubt that the new initiatives with AWS Cloud will again bring that customer goodwill back to Southwest in the future as the airline integrates its IT makeover. This work with AWS is a wise decision that brings huge promise for meeting its objectives to greatly modernize and improve its lagging IT systems.
Disclosure: Futurum Research is a research and advisory firm that engages or has engaged in research, analysis, and advisory services with many technology companies, including those mentioned in this article. The author does not hold any equity positions with any company mentioned in this article.
Analysis and opinions expressed herein are specific to the analyst individually and data and other information that might have been provided for validation, not those of Futurum Research as a whole.
Other insights from Futurum Research:
Marvell Boosts Cloud EDA Cause with AWS Selection
SAP and AWS Expand Their Digital Transformation Partnership
MySQL HeatWave on AWS Sizzles with New and Remarkable Price Performance Breakthroughs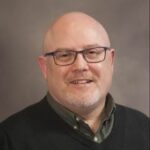 Todd is an experienced Analyst with over 21 years of experience as a technology journalist in a wide variety of tech focused areas.