Sorry Folks, AMD RX Pricing Drop Didn't Sucker NVIDIA Into Anything
Sorry Folks, AMD RX Pricing Drop Didn't Sucker NVIDIA Into Anything
What Happened: Recent media speculation, specifically an article featured on Tech Spot, has made claims that AMD orchestrated a strategic move on NVIDIA, forcing the company to cut prices on their new RTX 2060 and 2070 Supers.  The thesis of the article is built on a brief history of events starting with when AMD launched the Radeon RX 5700 and 5700 XT, and their initial pricing at an MSRP of $379 and $449 respectively. When NVIDIA launched its GeForce RTX 2060 and 2070 Super cards in an apparent attempt to torpedo AMD's RX release, AMD responded by slashing prices to $349 and $399. The article also provides a link to video commentary from AMD Vice President and GM of Radeon, Scott Herkelman, saying the company strategically designed their price cuts to force NVIDIA to over price their new Supers.
Sorry Folks, AMD RX Pricing Drop Didn't Sucker NVIDIA Into Anything
Analyst Take: I suppose Scott Herkelman's comments could be accurate and that AMD pulled a fast one on NVIDIA through a series of extremely smart pricing measure. However, I also think it is entirely possible that he fell into a situation where he could tout this type of claim due to the natural evolution of competitive product launches having a leapfrog effect.
If you consider the events a little more closely, it is likely you could almost find the complete opposite story to be true, where in fact NVIDIA was opportunistic, forcing their competitor to react to them. It's every bit as plausible as the story being reported. 
Here are the facts: Prior to the RX launch, NVIDIA held a substantial advantage.
When AMD released the RX 5700 and 5700 XT, they suddenly had a more competitive part at a competitive price. 
In a short period of time, NVIDIA launched the RTX Supers, and once again had a notably better product and price than AMD.
This forced AMD to cut the price of the RX series, because they wouldn't do well if they were both more expensive AND technologically inferior product. 
So, perhaps there was some merit to Herkelman's claims about driving down NVIDIA's margins, and maybe there is some satisfaction that can be gained from seeing one of their fiercest competitors have to settle for less profit, but I don't really see this as much of a win for AMD.
I believe it's just as likely that NVIDIA is pulling the strings, forcing AMD to play the price game because their products don't rival those of NVIDIA. In the end, sales volume will tell the story. If AMD's move takes meaningful marketshare from NVIDIA over a sustained period of time, then maybe they can claim it to be a brilliant strategy. To me, it just looks like competitors doing what they do; and claiming an AMD win would be wildly speculative and certainly premature.
Futurum Research provides industry research and analysis. These columns are for educational purposes only and should not be considered in any way investment advice.
Read more recent analysis from the Futurum Team:
Openet ECS Platform Captures Early 5G Operator Mindshare
IBM Red Hat Acquisition Nets First Payoff With AT&T Contract
The Microsoft, SAP, and Adobe Led Open Data Initiative Plows Ahead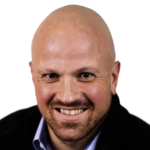 Daniel Newman is the Chief Analyst of Futurum Research and the CEO of The Futurum Group. Living his life at the intersection of people and technology, Daniel works with the world's largest technology brands exploring Digital Transformation and how it is influencing the enterprise. Read Full Bio