Sonical Announces The Creation Of An App Store For Headphones At CES 2023
Sonical Announces The Creation Of An App Store For Headphones At CES 2023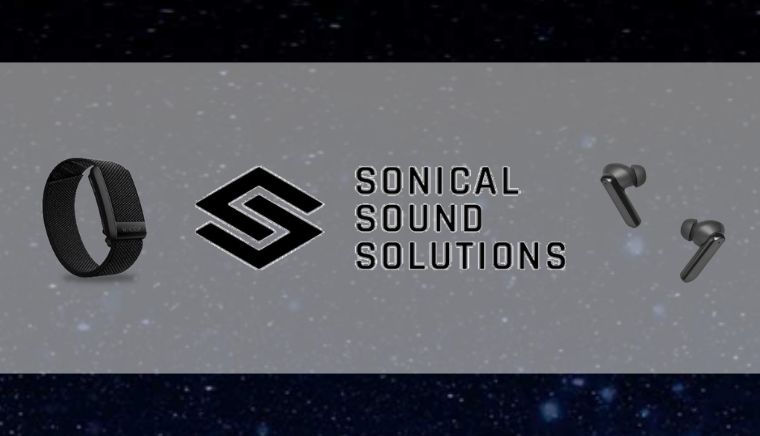 The News: U.S. based startup Sonical Sound Solutions announced at CES 2023 the forthcoming launch of an app store for headphones and wearables. The apps will sit on Sonical's operating system, called CosmOS, which runs on both ARM-based chips, and, more impressively, on a high-performance, low-power RISC-V chip in development.
Sonical Announces The Creation Of An App Store For Headphones At CES 2023
Analyst Take: I viewed Sonical Sound Solutions' announcement at CES 2023 of its impending launch of an app store for wearables and headphones with interest. In addition to the entrenched players in the consumer electronics space, every year, CES is a treasure trove of new consumer products, services, and technologies, all looking to make waves, get attention, and gain traction. Some of these startups make noticeable impacts in proven markets, while others miss the mark and eventually fade away.
But there is also a third group within these forward-thinking companies: the ones with a novel idea or angle. For these companies, if the stars align just right, they may have the opportunity to take off, creating not only a winning company, but a new market or product category. These venerable moonshot companies are few and far between, but for those of us immersed in the tech space, thinking about and possibly identifying the next Twitter or SpaceX is always fun.
One vendor I am putting into the moonshot category is Sonical, which aims to create an application marketplace for audio devices.
Sonical Aims to Help Audio Vendors Make Their Products Better
With Sonical's founder Gary Spittle's roots in the audio technology market, the problem the company is focused on solving is one of the hardware vendors. As manufacturers look to add more features to differentiate their products, the complexity of coding and the processing requirements increase significantly.
I see two challenges here. The first is the fact that developing firmware that works with specific chipsets is time-consuming and costly. For instance, when a product is revised or updated, features must go through a porting process in order to work with new chipsets. This sets up the second challenge: the nearly impossible task of satisfying the wish list of features or new use cases that are becoming possible in adjacent markets. In fact, it quickly reaches a point where it becomes impossible to predict which features users want and need during a typical day.
Sonical believes the answer to this problem is all around us. Similar devices such as phones, laptops, smartwatches, and tablets are all personalized, configured, and updated through apps.
Sonical's Brilliance Is In The Operating System
Integral to solving this problem is creating a platform that allows both manufacturers and third-party developers to develop solutions without coding dependencies on the hardware. This is where Sonical comes in. Sonical is introducing CosmOS, which will make devices what they call "appable," or capable of running third-party apps. The Sonical OS will account for the specs of a user's headphone so that an app can adapt to the needs of that specific headset, taking out the guesswork and limitations of the hardware. The beauty here is that this functionality will allow OEMs and end users to personalize and update products whenever needed.
Apps For Your Ears – Headphones 3.0
In a statement released in September 2022 Spittle said, "We have developed CosmOS to support the three pillars of hearable technologies that not only allow us to listen to audio but also to the world and our bodies."
To help paint the picture Spittle laid out, Sonical thinks that audio devices are an untapped opportunity for new experiences. Initially, Sonical expects apps to monitor users sound exposure, offer hearing protection, and also provide audio enhancements when users are in noisy environments. But headsets and earbuds are also positioned to go even further. These devices will securely collect and monitor biometric data, use multiple forms of connectivity, and be used for various daily activities, setting the stage where end users will wear these devices all day.
Think of downloading live translation software to your earbuds or using hearing aids that also monitor glucose, have EEG features, and offer fall detection and you'll see where Sonical is going here.
Sonical will Leverage Another Moonshot Technology, RISC-V chips
Sonical is working with French design house Dolphin Design, part of Soitec, on a RISC-V chip. If you've not heard of RISC-V, it is an open standard computer chip design poised to disrupt the current chip market burdened by expensive and hard-to-license chips. We are seeing more vendors move toward developing RISC-V chips for wearables and smart devices, and that is sure to increase in the near term.
The goal is to create a hardware/OS combination that is easy for developers. Spittle said in an interview that he believes RISC-V with DSP extensions will best fit this kind of application.
But this is not just about a custom chip with custom software. "We have taken our stack and ported that to other chips with limited capabilities," said Spittle in an interview. They will also develop their CosmOS for ARM processors, but RISC-V adds to the moonshot opportunity by potentially lowering the cost for vendors and end consumers.
The chip is not the way to make money, but it does demonstrate how much more performance is available as the apps become more sophisticated in precisely the same way as the App Store for Apple or the Google Play Android app store.
With CES 2023 as the announcement venue, the stage is set for Sonical to either blossom as the pioneer company that defines a new market or bust if no one else finds their proposal compelling. My hopes are that this novel platform and apps marketplace find footing and takes off.
Disclosure: Wainhouse Research, part of The Futurum Group family of companies, is a research and advisory firm that engages or has engaged in research, analysis, and advisory services with many technology companies, including those mentioned in this article. The author does not hold any equity positions with any company mentioned in this article.
Analysis and opinions expressed herein are specific to the analyst individually and data and other information that might have been provided for validation, not those of Wainhouse Research as a whole.
Other insights from Wainhouse Research:
Poly | HP Releases Voyager Free 60+ at CES 2023, a Feature-rich True Wireless Earbud Ideal for Hybrid Work
Microsoft Announces Teams Integration with Hololens 2
ScreenBeam and MAXHUB Announce Technology Alliance to Deliver Seamless Hybrid Meeting Experiences
The original version of this article was first published on Wainhouse Research.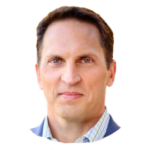 Craig Durr is a Senior Analyst with Wainhouse - A Futurum Group company - with expertise in the enterprise communication industry. Craig's research, publications and insights clarify how the workforce, the workplace, and workflows enable group collaboration and communication.
You can contact him at cdurr@wainhouse.com, on Twitter @craigdurr, or LinkedIn - https://www.linkedin.com/in/craigdurr/