Snowflake's Unistore: The CNN+ of Transactional Application Workloads
Snowflake's Unistore: The CNN+ of Transactional Application Workloads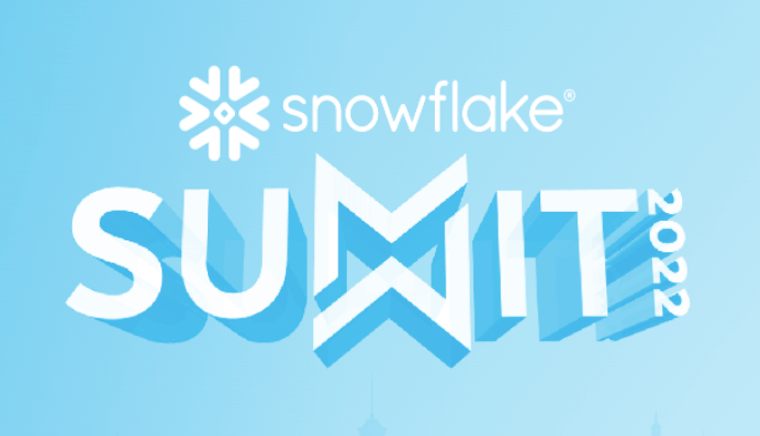 The News: Snowflake announced at its annual user conference, Snowflake Summit 2022, the launch of Unistore, a new workload that is designed to expand the capabilities of the existing Snowflake Data Cloud. It delivers what Snowflake claims to be a modern approach to working with transactional and analytical data together in a single platform. Unistore seeks to extend the capabilities of the Snowflake Data Cloud to streamline and simplify the development of transactional applications, while providing governance, performance, and scale to customers. Read the Snowflake Press Release here.
Snowflake's Unistore: The CNN+ of Transactional Application Workloads
Analyst Take: Snowflake is positioning the debut of its Unistore project as an expansion of its Data Cloud that could in principle enable organizations to include transactional use cases like data serving and application state in a single platform. Key to the debut is the unveiling of Hybrid Tables, which is designed for single-row operations and permits customers to build transactional business apps directly in the Snowflake Data Cloud.
Presently, Hybrid Tables is in private preview and customers are kicking the tires by performing analytics on transactional data for context and merge Hybrid Tables with existing Snowflake Tables for a broader view across the data. Snowflake posits that Unistore and Hybrid Tables seek to enable customers to build transactional applications with the same approach as using the Snowflake platform, potentially gaining an integrated experience to data security and governance.
Snowflake's Unistore: What is Missing?
From my perspective, Snowflake's Unistore solution represents a major and rather drastic departure from the company's core vision and philosophy of using a single, specialized platform to meet customer demands for data warehousing and analytics. Now it seems as though Snowflake is finally admitting that the converged database model that has been championed by key rivals such as Oracle and Azure are, in fact, what customers really want. As such, I see Snowflake raising a white flag and making an effort here to try and catch up to key rivals that are already using converged, autonomous databases and successfully answering the key challenge of running OLTP and OLAP workloads together for the world's most critical business applications.
Snowflake's recent announcements indicate that they are attempting to close very large gaps with competing platforms such as Oracle Autonomous Database, veering away from the company's original "modern data warehouse" mantra. Some of these announcements, some just in previews, include:
Converged Database, data types: Recent announcements of support for unstructured data, geo-spatial
In-database ML/AI: Streamlit acquisition and partnerships with Anaconda and DataRobot
Converged Database, transactional and analytical workloads: Unistore Hybrid Tables, Apache Iceberg
From my view, Snowflake is working from scratch on all these features, which can take many years to mature, get proven credibility in business-critical environments, and gain any meaningful market acceptance at all.
Let's get serious here. Transactional workloads are business-critical applications that run banking systems, stock transactions, airline reservations, retail orders — generating millions of transactions per second and can't ever go down. OLTP is not an experimental, sci-fi gimmick — it's the backbone of how companies get business done and there's no room for error, excuses, or empty promises. I expect that it is a bit of a stretch to expect organizations to test new and unproven transactional capabilities in Snowflake Unistore on these types of applications.
Why would they want to? Writing new applications in Unistore means that you're locked in; the application only works in the Snowflake universe. And, at this point, as far as I can tell, we know nothing about performance, development tools, accuracy, reliability, and real-world use cases. This is the functional equivalent of enterprise customers signing up to be crash test dummies in new cars — and hoping for a good outcome.
Oracle Converged Database and Autonomous Database Already Fulfills the Expanded Database Vision
I believe the Unistore launch is a clear admission by Snowflake that specialized Data Warehouse-only databases are not in fact the future. The market is trending toward a Converged Database that handles all workloads, data types, and development styles. Snowflake is just starting to try and introduce this functionality and attempting to claim leadership in a technology and market area that can take years to gain any notable traction.
Also, Snowflake Unistore is only supporting Hybrid Tables by private preview in addressing online transactional processing (OLTP) applications. I wonder when they would support other converged database capabilities such as spatial, graph, time series, and blockchain and their availability for preview — let alone general availability. These capabilities are market-proven across the Oracle Database portfolio, for example. How long are customers willing to wait for such key capabilities that are already commercially available and validated on a converged database basis? I surmise not very long.
For years now, I believe Oracle has already developed and successfully sold the database platform that Snowflake currently seeks to emulate and promote. Oracle's portfolio fulfills the converged database requirements of customers by providing support for all modern data types, workloads, and development styles to assure consistency, scalability, availability, and security. Oracle Autonomous Database provides simplicity for the database cloud needs of developers and analysts, as well as running any app at any scale or criticality, while greatly reducing DBA's manual work. Moreover, it runs on the optimized Oracle Exadata X9M on Oracle Cloud Infrastructure or in customers' data centers — flexible deployment choices not available to Snowflake users.
I've spent a great deal of time assessing Oracle's portfolio and see it as providing the full spectrum of automation that customers require regardless of environment — including Oracle Autonomous Database, Exadata Database Service, Exadata Cloud@Customer and Enterprise Database Service. As a result, I see the Oracle Database portfolio as capable of providing scaling and availability with transparency and without trade-offs in data consistency. The Oracle Database approach delivers the multi-model, multi-workload data platform that is already proven to align with customer's actual needs.
This encompasses supporting a wide array of software optimizations that work alone or in alignment to deliver price-for-performance benefits across all types of database workloads as well as modularization and containerization by app service including low-level data types and workloads that should not predicate or impose upon the customer's preference for database architecture.
Snowflake Unistore Launch: Key Takeaways
Overall, I anticipate that the patience of the database ecosystem will run thin as Snowflake attempts to pivot toward the converged database model that includes capabilities such as transactional applications that can take years to master for production-readiness. The competitive challenge can become especially acute as major rivals already deliver converged and autonomous database platforms that are proven and broadly implemented.
From my perspective, this is akin to a broadcast TV station like CNN suddenly claiming to be a pioneer in streaming media more than 10 years after all their customers have already adopted it from someone else. As the New York Times stated, CNN+ was "the streaming service that was supposed to take CNN into the digital future." The problem was that "at any given time, fewer than 10,000 people were watching the service." In the form of CNN+, we witnessed the outcome and fallout of that foredoomed, suspect business strategy. Is Snowflake Unistore next?
Disclosure: Futurum Research is a research and advisory firm that engages or has engaged in research, analysis, and advisory services with many technology companies, including those mentioned in this article. The author does not hold any equity positions with any company mentioned in this article.
Analysis and opinions expressed herein are specific to the analyst individually and data and other information that might have been provided for validation, not those of Futurum Research as a whole.
Other insights from Futurum Research:
Oracle Exadata Cloud Infrastructure X9M Raises the Cloud Database Market Stakes
Oracle MySQL HeatWave: Teaching the Competition a Lesson in ML
Oracle Unleashes Multi-VM Autonomous Database on Exadata Cloud@Customer to Transform Data Management
Image Credit: Snowflake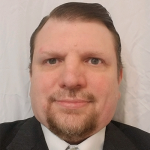 Ron is an experienced research expert and analyst, with over 20 years of experience in the digital and IT transformation markets. He is a recognized authority at tracking the evolution of and identifying the key disruptive trends within the service enablement ecosystem, including software and services, infrastructure, 5G/IoT, AI/analytics, security, cloud computing, revenue management, and regulatory issues. Read Full Bio.