Snapdragon Summit: Qualcomm Exhibits Explosion of 5G
Snapdragon Summit: Qualcomm Exhibits Explosion of 5G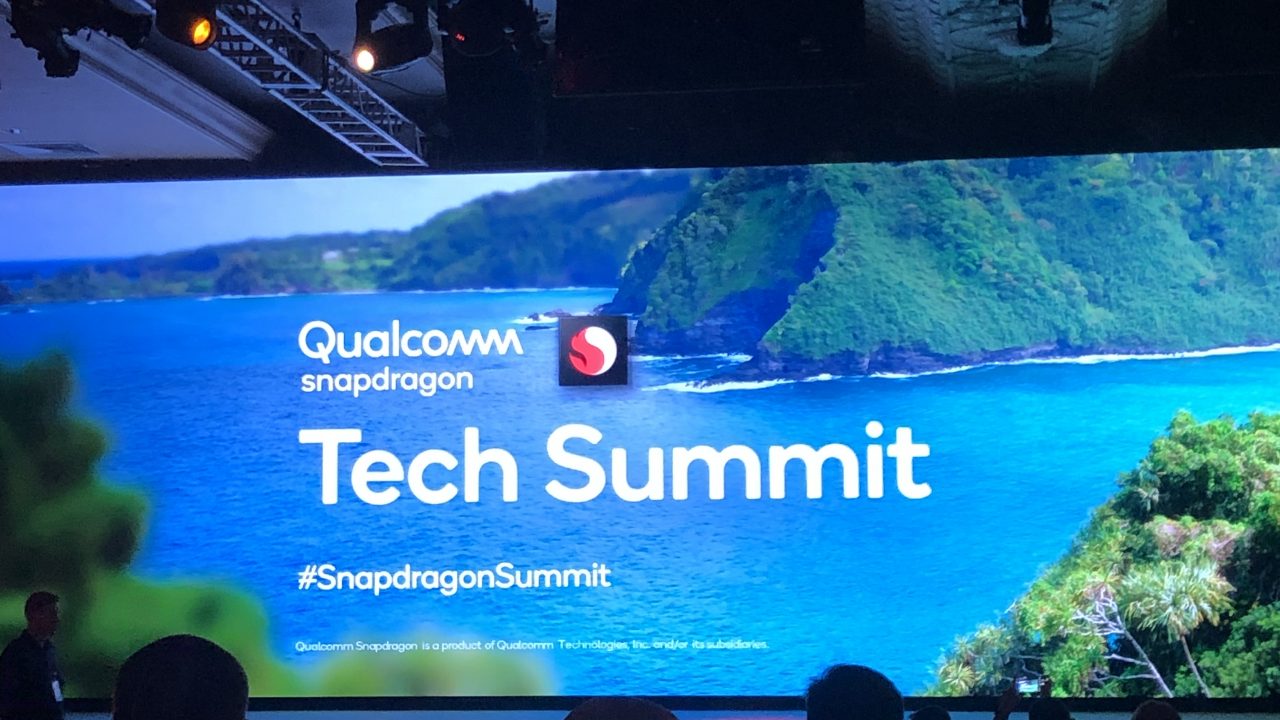 The News: This year at Qualcomm's Snapdragon Summit in Maui, the company shared its plans for 5G and more with a large number of press and analysts. This included the introduction of several new platforms as well as presentations from several OEMs on how these companies intend to utilize Qualcomm in new smartphone designs.
The day included President Cristiano Amon and other senior executives sharing its 5G roadmap as well as distinguishing its capabilities versus other 5G platforms from competitors like MediaTek and Huawei.
Read Qualcomm's releases from the day here.
Analyst Take: This event is always the marquis moment for Qualcomm to release its critical platform innovations and this year's event didn't miss a beat. The company also took its time to reflect on the current and future state of 5G pointing to rapid growth in adoption over the next few years. This was important given some skeptics have been outspoken about slow adoption, but that corner seems to be close to turning and the remarks from the event proved to be validation.
5G Adoption is Growing
I've long believed this would catch on, and I actually think the growth is quite material. With Verizon stepping on stage to share its growth into 18 markets since its October 2018 launch, I felt vindicated, but it isn't just a few carriers. The growth is real and the numbers estimated by over the next few years prove it. 
The conservative estimates shared today suggested more than 1.4 Billion 5G smartphones would ship prior to 2022. The breakdown looks like this:
2019: 200 Million 
2020: 450 Million
2021: 750 Million 
A significant growth, and these numbers being conservative will likely be higher as adoption accelerates and carriers continue to open up in new markets.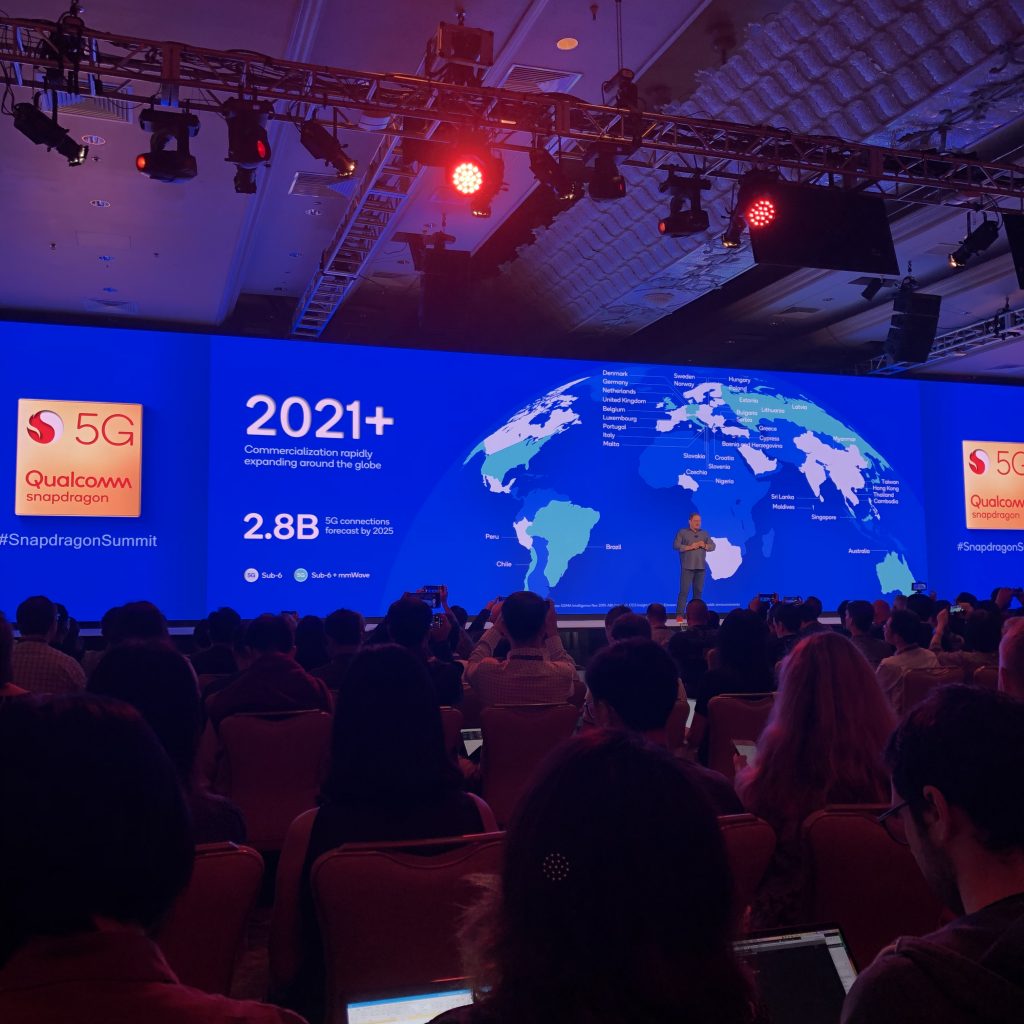 5G isn't Sub 6 or mmWave, but it is both
Qualcomm has planted a flag in the ground that true 5G requires the use of all available spectrum along with multi-mode and spectrum sharing to truly represent 5G. 
To date, most carriers are going to market with one or the other. It is both infrastructure and resource intensive to roll out both, but Qualcomm points to its innovation like Dynamic Spectrum Sharing as a means to greater 5G penetration. 
This will be an important caveat and no doubt, mmWave delivers the mind blowing speed that people are excited about. But I see the market and the carriers being unlikely to immediately focus on this "True 5G" approach trading the potential better performance for faster time to market. 
New Platforms – 7 Series and the Beast 
While today is only the first of 3 days, on this day, the focus is the big platform launches that include SoC's for mid-tier and premium devices along with a few other key innovations. 
Qualcomm's big launches were its 7 series which comprised of the 765 and 765 G (Gaming) platform for mid-tier and the flagship Snapdragon 865, which was affectionately referred to by SVP Alex Katouzian as "The Beast."
While I believe the 7 series will be the backbone of 5G growth due to its features and lower cost that will fuel the mid tier, I see the 865 as the core component to what will be the rise of some of the most exciting and innovative smartphones that will bring new form factors and unprecedented camera quality to users. 
Qualcomm was able to tout across the board leadership in compute, graphics, RF, AI, Modem and Camera technology all on a single platform. A powerful combination that will leave the likes of MediaTek and Huawei playing catch up.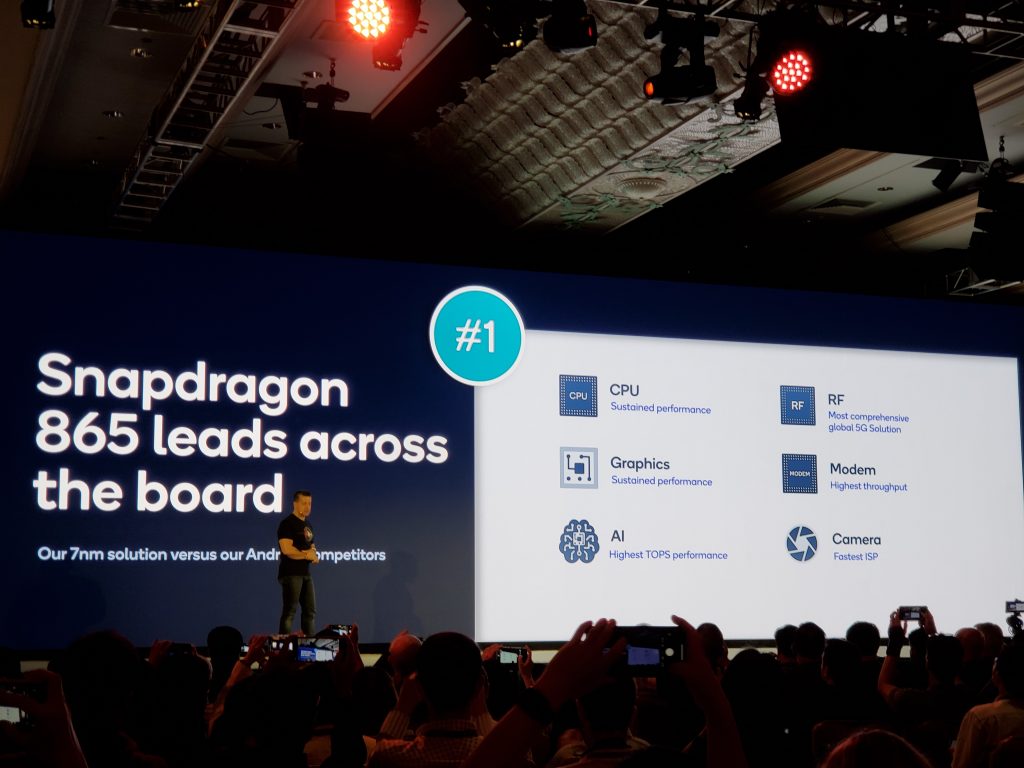 Edge, AI and Partnerships a Big Focus
I also noted a big focus on ecosystem and the edge with Amon talking about the ecosystem pervasively during his remarks. What he called the age of intelligent cloud connectivity which is where 5G, AI and Edge Cloud come together. This didn't really surprise me, but it is good to see companies recognizing the importance of collaboration. Amon even touted the wares of AWS, Cisco, DellEM, IBM, Microsoft and VMware as key contributors to building this growing ecosystem, which was subtly a smart play as the true realization of the power of 5G will be in a unified architecture that embraces the cloud and the edge along with the network fabric that brings them together.  
Overall Impressions
It's important for the market to see that 5G isn't a passing fad and its proliferation both in the U.S. and globally are set to accelerate exponentially in the coming years. Even the most conservative numbers are showing that. 
I also believe that Qualcomm has made a strong case that 5G isn't really 5G unless it truly embraces both Sub-6 and mmWave technology to enable both scale and capacity. Most carriers at this time are only rolling out one or the other, with Verizon, for instance focused on mmWave and T-Mobile pushing sub-6.
Read more Analysis from Futurum Research:
T-Mobile Announces 5G Launch to 200 Million Americans
Qualcomm's business growth road map explained: 5G, automotive, IoT, RFFE, and more.
Intel Announces MediaTek Partnership To Deliver 5G PCs
Futurum Research provides industry research and analysis. These columns are for educational purposes only and should not be considered in any way investment advice.
Image: Daniel Newman via Qualcomm Snapdragon Summit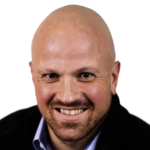 Daniel Newman is the Chief Analyst of Futurum Research and the CEO of The Futurum Group. Living his life at the intersection of people and technology, Daniel works with the world's largest technology brands exploring Digital Transformation and how it is influencing the enterprise. Read Full Bio