Smartphone Innovation Surge Fueling Demand for Higher Capacity, Purpose-Built Internal Memory and Storage – New Futurum Research Report
Smartphone Innovation Surge Fueling Demand for Higher Capacity, Purpose-Built Internal Memory and Storage – New Futurum Research Report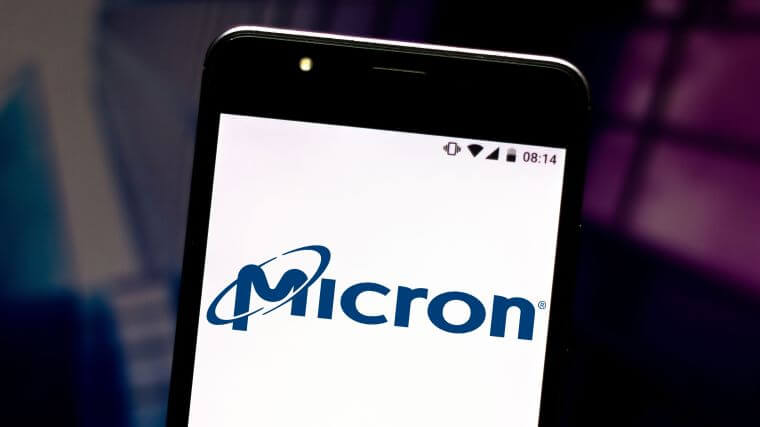 The News: The growing popularity of mobile connectivity through smartphones has been rapid and broad across the global consumer and business market landscape. In the last year, 60% of global internet traffic came from smartphones, compared to only 37% from desktops. Smartphone use is surging due to convenience, the ability to support more useful tasks through apps, increased user-friendliness, and cost-effectiveness compared to laptops and desktops. Applications, such as metaverse, AR/ VR, and AI experiences, are expected in our smartphones, and purpose-built, high-bandwidth, low-latency memory and storage semiconductors are pivotal to enabling these next-generation experiences.
Consumers are demanding personalized mobile experiences, and the mobile ecosystem is delivering by providing next-level user experiences fueled by 5G and AI innovation. The mobile ecosystem has been the conduit in enabling connection globally.
By the end of 2021, 5.3 billion people had subscribed to 2G/3G/4G/5G mobile services, representing 67% of the global population. That figure consists primarily of mobile network operators selling mobile connectivity for calls and data communication. In 2021, mobile technologies and services, including 2G/3G/4G/5G mobile infrastructure, mobile devices, applications, and support services, generated $4.5 trillion of economic value added, representing 5% of the global GDP. This figure is expected to grow by more than $400 billion by 2025 to nearly $5 trillion as countries increasingly benefit from the improvements in productivity and efficiency across the consumer and business realms (according to the GSMA).
From our perspective, understanding the expanding influence of the global mobile ecosystem, including the mobile semiconductor market, provides the foundation to examine the megatrends defining and shaping the evolution of today's mobile connectivity and explore Micron Technology's critical role in that equation.
Smartphone Innovation Surge Fueling Demand for Higher Capacity, Purpose-Built Internal Memory and Storage – New Futurum Research Report
Analyst Take: In our new research report, "Smartphone Innovation Surge Fueling Demand for Higher Capacity, Purpose-Built Internal Memory and Storage" – done in partnership with Micron, we examine the major trends driving massive capacity and high-performance memory and storage in smartphones while evaluating Micron's memory and storage portfolio. We'll dive into why we believe the company is well-suited to delivering the high capacity, greater bandwidth, low-latency memory solutions, and high-capacity, blazingly fast storage solutions required to fulfill the unique memory/storage demands across the entire mobile ecosystem. These demands span OEM smartphone manufacturers, system-on-chip (SoC) vendors, and mobile applications, particularly in 5G and AI environments.
We also identify what the market seeks, as well as the top trends driving the need for greater performance and higher capacity in mobile memory and storage, which include:
Mobile gaming
Social media and short-form video
Immersive experiences & metaverse
AI-enabled mobile apps
5G standalone network builds
Micron Technologies' Portfolio: Delivering Numerous Mobile Memory and Storage Portfolio Strengths Benefits
Through our evaluation of Micron's mobile portfolio, we pinpointed key strengths that are immediately evident. We believe Micron Technology's deep heritage and companywide DNA in developing memory and storage semiconductor solutions are well-suited to meet the unique challenges of the 5G era. Specifically, this applies to fulfilling the mobile ecosystem demands of the megatrends we identified.
Mobile Gaming. Smartphone manufacturers require on average 12GB of LPDDR technology in their smartphones to provide the requisite photorealistic graphics and lag-free streaming capabilities for mobile gaming. Specifically, we believe Micron's mobile DRAM and managed NAND storage solutions, which are embedded into smartphones, are critical in taking mobile gaming experiences to the next level and service.
Social Media and Video. Micron's smartphone memory, LPDDR5X provides 8533 Mbps maximum data rates, up to 50% improvement in night mode photo resolution, and up to 35% faster shoot time compared to previous-generation LPDDR5.
Immersive Experiences & Metaverse. We see Micron's internal smartphone memory and storage as integral to powering evolving metaverse applications. For instance, Micron's LPDDR5X DRAM addresses evolving memory requirements for AI and 5G by providing a 50% increase in data access speeds and more than 20% power efficiency compared to previous generations.
AI-enabled Mobile Apps. From our perspective, Micron has developed powerful LPDRAM memory to transport high volumes of data through smartphone SoCs at very fast speeds—coupled with the low latency that AI needs to perform optimally and low power in the DRAM needed to extend battery life.
5G Standalone Networks. Micron's mobile memory portfolio meets the unfolding requirements of 5G standalone networks as operators advance their transitions from 4G/LTE and 5G non-standalone networks. Micron LPDDR5X's fast data rates provide up to 33% faster performance than previous-generation LPDDR5 — providing virtually unparalleled mobile memory to help drive the transition to 5G.
Key Takeaways on Smartphone Innovation Surge Fueling Demand for Higher Capacity, Purpose-Built Internal Memory and Storage
The rapid proliferation of 5G mobile connectivity and AI applications marks smartphones' cascading growth worldwide. From our viewpoint, Micron is very well-positioned to provide leading edge memory and storage solutions that are high bandwidth, low latency, and offer massive capacity to global smartphone OEMs for use in their devices. Micron offers depth and breadth of memory and storage solutions that are purpose-built to serve all tiers of the smartphone ecosystem, including flagship, high-end and mid-range smartphones.
In our assessment of Micron's mobile portfolio, we see these mobile ecosystem benefits as encompassing enhanced mobile gaming experiences, substantial improvement in smartphone video and social media capabilities, immersive experiences and metaverse, AI-enabled mobile applications, and acceleration of 5G and AI use cases.
Disclosure: Futurum Research is a research and advisory firm that engages or has engaged in research, analysis, and advisory services with many technology companies, including those mentioned in this article. The author does not hold any equity positions with any company mentioned in this article.
Analysis and opinions expressed herein are specific to the analyst individually and data and other information that might have been provided for validation, not those of Futurum Research as a whole.
Other insights from Futurum Research:
The Six Five Insider Edition with Thy Tran, VP of DRAM Process Integration at Micron
Micron Shows Resilience Across Q4 2022 and Full Year Fiscal 2022 Results
Embedded World 2022: Micron Unfolds Compute Foundation Innovations for Accelerating Intelligent Industrial and Automotive Edge
Image Credit: Yahoo Finance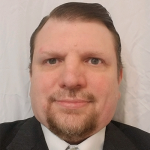 Ron is an experienced research expert and analyst, with over 20 years of experience in the digital and IT transformation markets. He is a recognized authority at tracking the evolution of and identifying the key disruptive trends within the service enablement ecosystem, including software and services, infrastructure, 5G/IoT, AI/analytics, security, cloud computing, revenue management, and regulatory issues. Read Full Bio.