Slack's First Earnings Beat: Cut Them Some Slack?
Slack's First Earnings Beat: Cut Them Some Slack?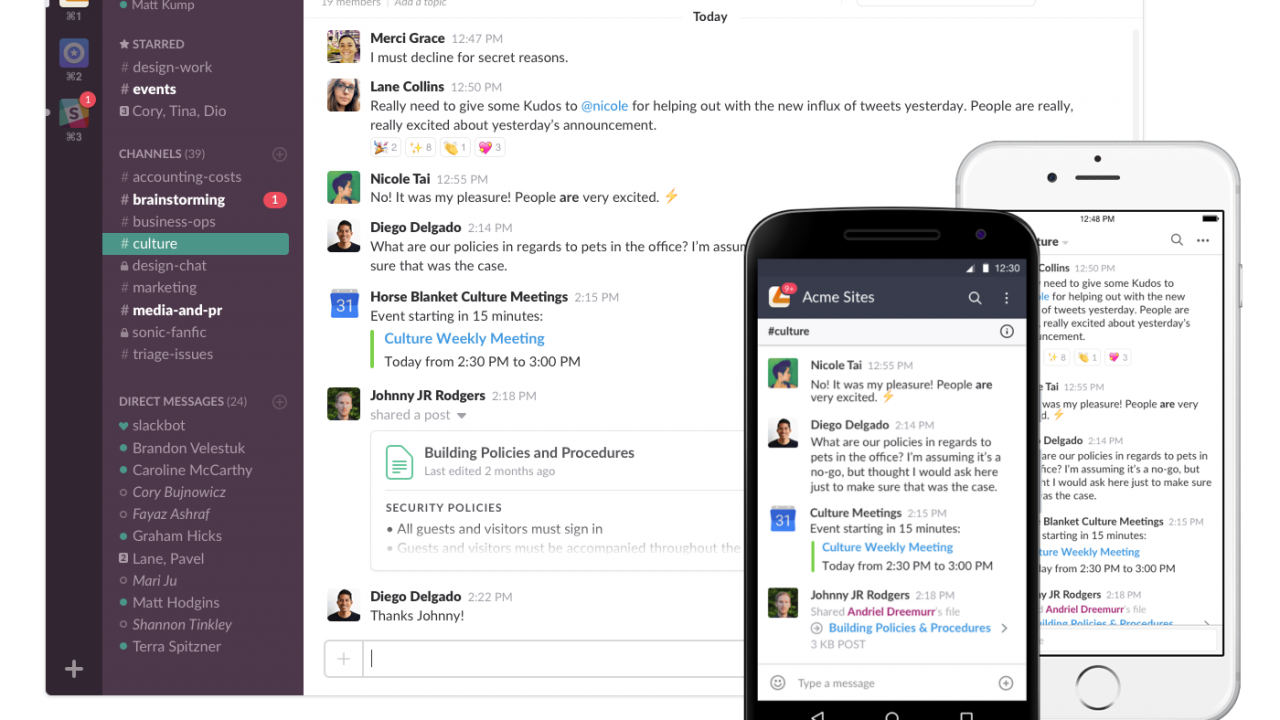 The News: Shares of Slack, maker of the popular workplace chat app, plunged as much as 16% on Wednesday after the company issued its first earnings report as a public company, briefly dropping below the reference price from its direct listing.
Here are the key numbers:
Earnings: Loss of 14 cents per share, excluding certain items, vs. 18 cents per share as expected by analysts, according to Refinitiv.
Revenue: $145 million, vs. $140.7 million as expected by analysts, according to Refinitiv.
Despite beating expectations on the top and bottom lines, shares of Slack fell sharply due to weak guidance and concerns over the company's ability to compete with Microsoft's competing chat product, Teams.
Slack said in a statement that its revenue grew 58% year over year in the second quarter of the 2020 fiscal year, which ended on July 31. The company said it expects third-quarter revenue of $154 million to $156 million and a non-GAAP operating loss of $49 million to $47 million.
Slack debuted on the New York Stock Exchange in June through a direct listing, following the path taken by Spotify last year. A few days before its listing, Slack forecast second-quarter revenue of $139 million to $141 million, representing growth of about 52%. Read the earnings story on CNBC
Analyst Take: The giant drop that took Slack's stock almost back to its initial listing price came as a bit of a surprise to me given the earnings results, however, the falling stock price wasn't a surprise to me at all. I've been pretty certain that the company would struggle after going public, especially with an S1 that said it had no idea how it would make money.
The Numbers
Slack actually didn't have terrible numbers, but the sentiment really tanked when the company started to peel back the cover on future growth. 
With revenue and EPS both exceeding expectations, the rapid fall of the stock after earnings was tied to growth slowing from triple to mid double digits and as I'll cover further down, a rapidly intensifying competition with Microsoft (and Cisco). 
Going forward, the losses will continue to mount and profit seems a bit out of sight. However, CEO Stewart Butterfield shared that the company intends to intensify investment in sales and marketing. This should anchor some forward growth, but like I mentioned recently in a similar situation for Nutanix, the high spend on OPEX will also yield further short term losses. 
Outages: What Happened With Slack's SLA?
While a lot of people heard about some "Slack Outages" that have taken place over the past few months, what a lot of people may not realize is the impact these outages have on the business.
Beyond the goodwill that is quickly lost when SaaS services (especially paid versions) have outages, Slack has a 99.9% uptime guarantee. During both June and July the company saw the numbers dip below the SLA, which activates a clause in enterprise contracts that give credits to users. For this quarter, those credits amounted to $8.2 Million. That is a big liability (~5%) to go on the books given the entire revenue pool for the quarter was ~$150 Million.
Threats Ahead
There was a period of about 4-5 years prior to Slack going public that ended in 2018 where Slack had a clear competitive advantage over its larger enterprise counterparts. Skype for Business was an often difficult to use application and communicator worked pretty well as long as the communications were within the company address book. With work evolving, Slack delivered a solution that was more sensitive to modern work and made it easy for vertical and horizontally integrated ecosystems to collaborate. Microsoft Teams is reinvigorated. It works much better than past versions and the company is on a tear across just about every area it focuses. 
Cisco has a similar story with Webex and Spark and/or Jabber being a somewhat incohesive mess for a few years but now under new leadership and vision the solution works like it should and the collaboration portfolio at Cisco is far more complete than Slack. 
Security and reliability are the last threats for Slack as the company has had to deal with some baggage regarding threats as well as privacy. The company also, as mentioned above, has struggled to meet its SLA, all of which can be a weight around its neck. 
Rocky Road Ahead 
It's hard to see a clear path to profit for Slack. While I'm certainly critical of the company, it isn't because of a lack of admiration for the product. I actually believe Slack and Zoom have pushed the big collaboration players like Microsoft and Cisco to up their game substantially.
However, with revenue growth slowing and struggles emerging with meeting SLAs, it seems likely that an OPEX spending will likely be required for the company to leap forward. And while Slack enjoyed a period of time where the bigger competitors had inferior products and services, that is no longer the case. All of which, makes Slack a risky play going forward.
Read more Analysis from Futurum Research:
DXC Technology and Google Cloud Announce Global Partnership
VMware and NVIDIA Partnership Accelerates AI From On-Prem To The Cloud
IBM Wisely Goes Open Source With Its Power CPU Architecture
Futurum Research provides industry research and analysis. These columns are for educational purposes only and should not be considered in any way investment advice.
Image: Slack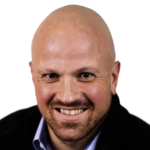 Daniel Newman is the Chief Analyst of Futurum Research and the CEO of The Futurum Group. Living his life at the intersection of people and technology, Daniel works with the world's largest technology brands exploring Digital Transformation and how it is influencing the enterprise. Read Full Bio