Silicon Labs Revenue for Q4 2022 Hits $257M, Up 23% YoY
Silicon Labs Revenue for Q4 2022 Hits $257M, Up 23% YoY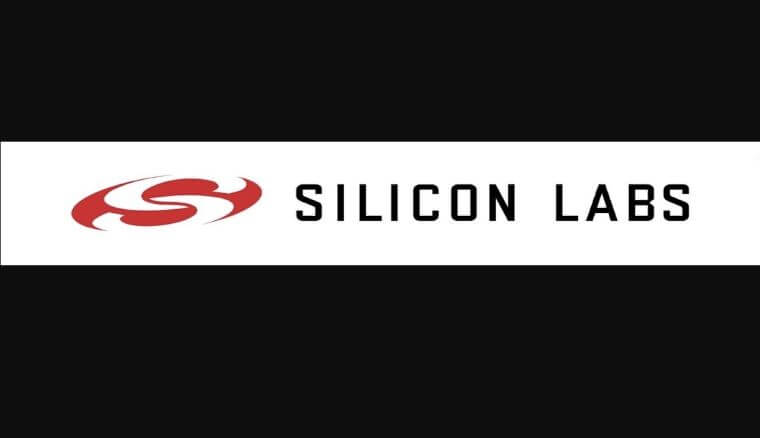 The News: Silicon Labs revenue for Q4 2022 rose to $257 million, a 23 percent increase from $209 million one year ago, as the secure, intelligent wireless technology company reported its Q4 and full fiscal year 2022 (FY2022) earnings on February 1. Silicon Labs also reported full FY2022 revenue of $1.02 billion, up 42 percent from $721 million one year ago. Read the full Q4 and FY2022 earnings Press Release from Silicon Labs.
Silicon Labs Revenue for Q4 2022 Hits $257M, Up 23% YoY
Analyst Take: Silicon Labs made quite a statement with its Q4 and FY2022 earnings numbers showing strong and impressive results, especially its 42 percent YoY rise in FY2022 revenue.
In talking with Silicon Labs CEO Matt Johnson about the results, there were some interesting takeaways as the company's performance, even in consumer markets, was quite strong. Silicon Labs has now surpassed the $1 billion annual revenue mark for the first time in its history, and its revenue has doubled in the last two years, according to Johnson.
Silicon Labs' design wins have also been substantial, giving the company plenty of momentum. And that is despite the challenging macroeconomic headwinds that exist in markets today. Similarly, even though Silicon Labs is positioned with high exposure to IoT device whims, the company is still performing and seeing stable demand.
All these factors make it easy for us to like this company, which is playing successfully in the IoT "things" market and is a big beneficiary of nascent connected-everything ecosystems.
Here are the Silicon Labs Q4 and full FY2022 earnings results by the numbers:
Q4 FY2022 revenue of $257 million, up 23 percent from $209 million one year ago. The $257 million in revenue beat analyst consensus estimates of $253.5 million from Investing.com. The revenue figure also exceeded the top end of the company's guidance range.
Q4 FY2022 non-GAAP net income of $44 million.
Q4 FY2022 non-GAAP diluted earnings per share of $1.31, compared to $0.77 per share one year ago. The Q4 EPS beat consensus estimates of $0.98 cents per share from analysts at Investing.com.
Q4 FY2022 non-GAAP gross profit of $158 million, up 23 percent from $128 million one year ago.
Q4 FY2022 non-GAAP operating income of $49 million, up 43 percent from $34 million one year ago.
Full FY2022 revenue of $1.02 billion, up 42 percent from $721 million one year ago.
Silicon Labs Q1 Earnings Guidance
As part of its Q4 and FY2022 earnings report, Silicon Labs also provided financial guidance for the first quarter of 2023. Silicon Labs expects first quarter revenue to be between $242 million to $252 million, with a non-GAAP gross margin of about 63 percent. Non-GAAP operating expenses of about $111 million are expected, as well as non-GAAP diluted earnings per share prices between $1.07 to $1.17.
Silicon Labs Overview
This was a good quarter for Silicon Labs, beating on top and bottom and showing its resilience even with its large exposure in the consumer tech space. That is impressive, particularly in the current challenging macroeconomic conditions around the world.
Silicon Labs components and technologies are used by manufacturers to build a wide variety of connected devices used to improve people's lives around the world by enabling energy efficiency, economic growth, improved health, infrastructure innovation, sustainable cities, responsible production, and more. Silicon Labs components are used in sustainable IoT devices across home, medical, industrial and commercial environments, including air pollution and waste management monitoring, water integrity, residential irrigation monitoring, street lighting networks, advanced metering infrastructure and building energy management. They are also used in smart homes, industrial IoT, smart cities, connected health and smart retail applications.
It will be interesting to see how Silicon Labs continues its healthy progress through the rest of FY2023 under the leadership of its capable executive team. Given its strong performance in the challenging macro, it seems the company is very well positioned for more robust growth as we see our near-term economy return to growth in what's expected to be a turn later in 2023 or early 2024.
Disclosure: Futurum Research is a research and advisory firm that engages or has engaged in research, analysis, and advisory services with many technology companies, including those mentioned in this article. The author does not hold any equity positions with any company mentioned in this article.
Analysis and opinions expressed herein are specific to the analyst individually and data and other information that might have been provided for validation, not those of Futurum Research as a whole.
Other insights from Futurum Research:
Yeelight Selects Silicon Labs MG24 SoC for its Yeelight Pro, Its First Matter 1.0 Battery-Powered Occupancy Sensor
Silicon Labs is Making the Smart City Experience More Seamless with the Silicon Labs FG25 SoC and EFF01 RF
Silicon Labs Announced its Sidewalk Labs Pro Kit for Amazon Sidewalk — Good News for Partners and Developers
Image Credit: Pulse 2.0