Silicon Labs is Making the Smart City Experience More Seamless with the Silicon Labs FG25 SoC and EFF01 RF
Silicon Labs is Making the Smart City Experience More Seamless with the Silicon Labs FG25 SoC and EFF01 RF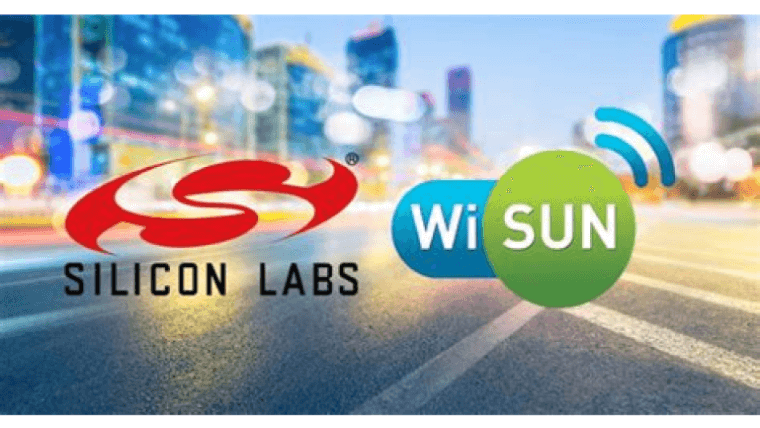 The News: Silicon Labs recently announced the Silicon Labs FG25 SoC and EFF01 RF front-end module, a new SoC and amplifier for Wi-SUN. It will enable vendors with the ability to incorporate premium features into their products making their clients' lives much richer by providing near-lossless connectivity using the Wi-SUN FAN standard. It will be more seamless to analyze, manage and control their smart city operations that require unobstructed connectivity to more efficiently manage hundreds or thousands of deployed devices in denser environments. Read the Press Release for more information.

Silicon Labs is Making the Smart City Experience More Seamless with New SoC and Amplifier for Wi-SUN
Analyst Take: One of the key challenges state and local governments, along with utility companies, face when trying to operationalize, manage, control, analyze and predict their smart city infrastructure is the ability to receive unobstructed long-range data over lower-power wireless area networks. In fact, with other protocols, this makes achieving optimal performance much harder which can be detrimental in several scenarios ultimately diluting total cost of ownership metrics. Organizations wanting a more frictionless experience to optimize the performance and longevity of their deployed devices will need excellent connectivity in the future, leveraging the Wi-SUN protocol to help maximize the performance of deployed IoT devices across campuses (e.g., buildings, college campuses, etc.) and other smart city infrastructure.
Wi-SUN FAN Solves Connectivity Issues
The Global Wi-SUN market is expected to grow significantly faster than traditional IT spending growth rates over the next several years as trends such as ESG (environmental, social and governance) among other initiatives remain top-of-mind priorities for board members as they seek to address the needs of all stakeholders. Ultimately, the ability to manage and deploy smart meters, streetlights, thermostats, smart buildings, among others, will require more reliable and deeper connectivity especially for devices that are in much harder to reach areas. This is where the Wi-SUN protocol and Silicon Labs FG25 SoC and EFF01 RF offerings come in.
Key benefits of using the Wi-SUN FAN protocol are its standards-based, longer-range mesh networking model using unlicensed bands in the sub-Gigahertz frequency that are larger scale. In essence, not only are there cost savings associated with licensing and reduced labor costs (due to less field service visits), Wi-SUN FAN also includes the added benefit such as using a mesh networking topology offering myriad redundant pathways back to the applications along with command-and-control mitigating failure points. In essence, having extra reliability and reduced failure points also allows organizations to add more robust analysis and greater services for the devices deployed in the field.
For the Silicon Labs FG25 SoC and EFF01 RF offerings, the FG25 SoC operates at extremely low power and can be operated on a coin-cell battery for roughly a decade. The FG25 SoC is designed for LPWAN or lower-power wide area networks such as the Wi-SUN FAN and can be used in devices such as border routers and other nodes sitting on the field area network. The SoC has a powerful processor with excellent memory capabilities and is equipped with an ARM Cortex-M33 processor at 97.5 Megahertz along with 512 kilobytes of RAM data memory and up to 1920 kilobytes of flash program memory.
Along with the launch of the FC25 SoC, Silicon Labs also launched the EFF01 RF front-end module that can expand the range and power transmission essentially increasing the range of the FG25 SoC by two-fold. In essence, the combination between the Silicon Labs FG25 SoC and EFF01 RF will allow for near-lossless data ranges at around 3 kilometers (or 1.9 miles) in harder to reach environments that are much denser where devices such as smart meters, streetlights, thermostats along with others that are tucked away making connectivity more problematic. Ultimately, this allows users deploying and managing the devices greater stakeholder delight by way of making their operations much easier to manage along with the ability improve return on invested capital metrics.
Wrapping it Up
The Silicon Labs FG25 SoC and EFF01 RF front-end module are an excellent combination for vendors wanting to add premium functionality into their products allowing organizations and governments (e.g., SLED & FED) to extend the connectivity reach or their deployed devices (e.g., smart meters, streetlights, thermostats, etc.) that will help improve operations such as saving costs, ESG compliance initiatives, generating incremental revenue, and saving lives. With the Silicon Labs FG25 SoC and EFF01 RF front-end module taking advantage of the Wi-SUN FAN protocol, vendors will be able to add premium functionality into their devices allowing their customers with greater ability to achieve their strategic and tactical objectives by allowing longer-range connectivity of their devices in the field that will help them analyze, manage, and control their device fleets.
Disclosure: Futurum Research is a research and advisory firm that engages or has engaged in research, analysis, and advisory services with many technology companies, including those mentioned in this article. The author does not hold any equity positions with any company mentioned in this article.
Analysis and opinions expressed herein are specific to the analyst individually and data and other information that might have been provided for validation, not those of Futurum Research as a whole.
Other insights from Futurum Research:
Silicon Labs SiWx917 SoC Will Deliver Robust IoT Connectivity
Silicon Labs Works With Developer Conference: Announces New Products Designed for the Future of IoT
Silicon Labs Announced its Sidewalk Labs Pro Kit for Amazon Sidewalk — Good News for Partners and Developers
Image Credit: Enterprise IOT Insights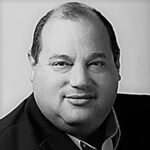 Michael Diamond is an industry analyst and foresight professional with 25 years of experience in the IT channel and market research industry. He is a route-to-market expert covering desktop and mobile devices, collaboration, contact center, ProAV, data center infrastructure, and cybersecurity. Prior to joining Futurum Research, Michael worked for The NPD Group as the sole industry analyst covering indirect channels, cybersecurity, SMB and vertical market trends, data center infrastructure (e.g., enterprise storage, servers, networking), ProAV and PCs. He has been quoted by media outlets such as Bloomberg, Kiplinger, TWICE, OPI (Office Products International), Apple World today, Dark Reading, Enterprise Storage Forum, Credit-Suisse, Footwear News, CRN (Computer Reseller News), Channel Futures and Into Tomorrow.  Michael has presented at myriad events including The Channel Company's Xchange, The Global Technology Distribution Council's summit, SMB TechFest and more.