SiFive RISC-V Chips Unveiled for Wearables, Smart Devices
SiFive RISC-V Chips Unveiled for Wearables, Smart Devices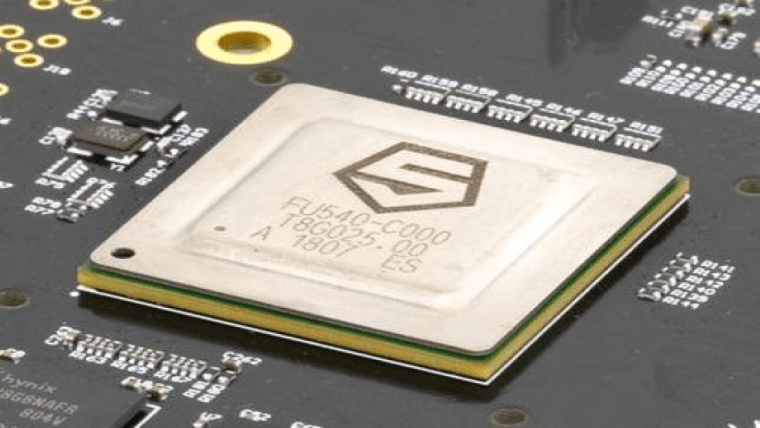 The News: SiFive's RISC-V processor family is expanding to include two new models that are designed to provide high performance in compact sizes to power the next generation of wearables and other devices, including industrial automation products. The latest SiFive Performance P670 and P470 RISC-V processors, which were unveiled by the company on November 1, are built to deliver powerful compute and performance capabilities in smaller sizes that give designers broad options to deliver innovative yet compact wearables, as well as products for smart homes, industrial automation, augmented reality (AR), virtual reality (VR), and other uses. Read the full Press Release on the SiFive website.
SiFive RISC-V Chips Unveiled for Wearables, Smart Devices
Analyst Take: SiFive's RISC-V processor product line has been impressive for some time, but with the addition of its new SiFive Performance P670 and P470 RISC-V processors, the company is again pushing the performance envelope to enable device makers to bolster and broaden their offerings for consumers, industrial users and others.
This is great news for the steadily expanding consumer wearables marketplace, which can grow even more as processors are made smaller and more flexible to meet the needs of their products and customers. And these new and more powerful RISC-V processors will also encourage and assist device makers across the smart homes, industrial automation, AR and VR markets as they enable new possibilities in smaller devices that were not possible to build in the past.
I believe this is a huge growth and market penetration opportunity for SiFive, which has been continuing to expand its product line as it boosts performance and sales.
With its new SiFive Performance P670 and P470 RISC-V processors, the company is increasing the compute density, power efficiency, and feature sets in both lines, enabling them to fill a wide range of demanding device maker requirements across a broad range of industries.
What I find most impressive is that SiFive has been hearing of such needs from its customers and quickly created the new SiFive RISC-V Performance P670 and P470 processors to fill those needs. Listening to customers and the market is an incredibly important path for successful companies, and SiFive wasted no time in delivering these powerful new products.
More Details on the New SiFive Performance Processors
SiFive has packed a lot of potential into its new SiFive Performance P470 and P670 processors.
Among the biggest features are support for virtualization, including a separate IOMMU for accelerating virtualized device I/O, as well as a full, Out-of-Order RISC-V Vector implementation, which is based on the ratified RISC-V Vector v1.0 specification. The new processors also include RISC-V Vector Cryptography extensions, SiFive WorldGuard system security, and full RISC-V RVA22 profile compliance.
Also included is a new Advanced Interrupt Architecture (AIA) compliant interrupt controller, which features better support for Message Signal Interrupts (MSI) and virtualization, as well as enhanced scalability with fully coherent multi-core, multi-cluster capabilities and support for up to 16 cores.
The SiFive RISC-V Performance P670 processor is aimed at devices in the premium wearables, networking, robotics, and mobile markets. Built on a 5nm process, the 3.4GHz P670 chip delivers performance of more than 12 SpecINT2k6/GHz and higher single threaded performance and 2x compute density compared to existing chips. The P670 also includes 2x 128-bit Vector ALUs compliant with the ratified RISC-V Vector v1.0 specification.
The other new chip, the SiFive Performance P470, delivers similar performance boosts as well. The P470 is the company's first efficiency-focused Out-of-Order, area optimized, vector processor, according to SiFive, making it a good choice for wearables, consumer, and smart home devices.
The 3.4GHz P470 is also built on a 5nm process and delivers performance of more than 8 SpecINT2k6/GHz, according to SiFive. The P470 is also 1x 128-bit RISC-V Vector ALU compliant with the ratified RISC-V Vector v1.0 specification. The company said it will also release a P450 model processor, which is an area-optimized version of the P470 that excludes the Vector Unit.
SiFive Leading Through Strength
These new SiFive RISC-V processors are the latest in a steady path of progress by the company since the summer. In July, SiFive opened a new R&D facility in the U.K. that will help the company to expand its proficiency in RISC-V architectures, products, and expertise around the world. That news followed the company's announcement in June that it was bolstering the features of its SiFive X280 RISC-V processor line.
Those moves and the latest news of the SiFive RISC-V Performance P670 and P470 processors all point to continuing growth and leadership by the company as it steadily makes its way in the tech marketplace.
While the semiconductor space is dominated by well-funded, entrenched incumbents that hold market leadership positions, if SiFive continues to be ruthless in its execution and focus we continue to believe that the company will remain successful in its fight against larger players.
SiFive has strength as the known market leader in RISC-V and remains well-positioned to capture a healthy share of the rapidly growing performance-driven markets while also being seen as an open source choice against established incumbents.
SiFive's latest RISC-V processor products continue this positive trend for the company heading into 2023 and beyond. It will be interesting to watch SiFive in the future as it continues its impressive and successful journey.
Disclosure: Futurum Research is a research and advisory firm that engages or has engaged in research, analysis, and advisory services with many technology companies, including those mentioned in this article. The author does not hold any equity positions with any company mentioned in this article.
Analysis and opinions expressed herein are specific to the analyst individually and data and other information that might have been provided for validation, not those of Futurum Research as a whole.
Other insights from Futurum Research:
SiFive Raises Series F, Sells Core Assets, Reaches Multi-Billion Dollar Valuation
RISC-V International Adds Four ISA Chip Specification Approvals
Canonical Announces Ubuntu Support for RISC-V
Image Credit: Reddit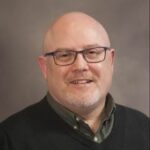 Todd is an experienced Analyst with over 21 years of experience as a technology journalist in a wide variety of tech focused areas.