ServiceNow Revenue Hits $1.83B in Q3 2022, Up 21% YoY
ServiceNow Revenue Hits $1.83B in Q3 2022, Up 21% YoY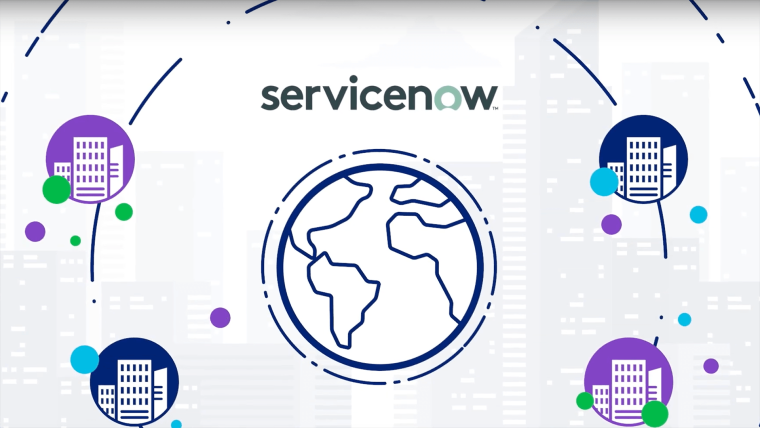 The News: ServiceNow revenue rose to $1.83 billion in the third quarter of 2022, a 21 percent increase from $1.5 billion for the same quarter one year ago, as the cloud workflow automation software vendor recently announced its latest earnings. ServiceNow also posted non-GAAP net income of $398 million, up 27 percent from $314 million one year ago. Read the full Press Release on the ServiceNow website.
ServiceNow Revenue Hits $1.83B in Q3 2022, Up 21% YoY
Analyst Take: ServiceNow's revenue boost of 21 percent to $1.83 billion from a year ago continues the company's growing string of earnings successes in recent years with its Now platform and other products. It was even easier in this quarter to call ServiceNow's performance a winner because it comes amid the challenging macroeconomic forces that are continuing to affect so many companies around the world.
And while Q3 revenue was up by a healthy margin, so was the company's non-GAAP net income and other heady indicators.
Here are the ServiceNow Q3 2022 earnings by the numbers:
Q3 2022 revenue of $1.83 billion, up 21 percent from $1.5 billion one year ago. The revenue figure was just short of the average estimates of $1.85 billion expected by analysts with Yahoo Finance.
Q3 2022 non-GAAP net income of $398 million, up 27 percent from $314 million one year ago.
Q3 2022 GAAP diluted earnings per share (EPS) of $1.96, up from $1.55 per share one year ago. The EPS price beat analyst consensus estimates of $1.85 per share from analysts with Yahoo Finance.
There was other good earnings news for ServiceNow as well.
The company's current remaining performance obligations contract revenue was $11.4 billion as of September 30, which is up 17 percent from one year ago. In addition, ServiceNow has grown its customer base of customers with more than $1 million in annual sales contract value to 1,530 customers, which is up 22 percent from one year ago. The number of ServiceNow customers spending more than $10 million a year with the company is now up by an impressive 60 percent from one year ago.
ServiceNow revenue for Q3 saw increases in both subscription revenue and in professional services and other revenue categories. Subscription revenue reached $1.7 billion for Q3, up 22 percent from $1.4 billion one year ago.
Professional services and other revenue hit $89 million, up five percent from $85 million one year ago.
The company's customer renewal rate also remains strong at 98 percent, unchanged from one year ago.
ServiceNow reported that 66% percent of its Q3 revenue came from North America, which is slightly higher than the 63 percent figure from one year ago. Twenty-four percent of ServiceNow's revenue was from EMEA, down slightly from 27 percent one year ago, while the remaining 10 percent is from APAC and other regions, unchanged from one year ago.
ServiceNow Guidance for Q4 and Full Year 2022
ServiceNow also provided earnings guidance for the fourth quarter and for the full year of 2022 in its recent earnings call.
For Q4, ServiceNow said it expects subscription revenue of $1.834 billion to $1.839 billion, for an increase of 20 percent to 21 percent from one year ago.
For the full year of 2022, ServiceNow said it expects subscription revenue of $6.865 billion to $6.870 billion for an increase of 23 percent from one year ago.
Also Unveiled – RiseUp with ServiceNow Training Program
Amid its earnings report, ServiceNow also announced its new RiseUp with ServiceNow job training program to help train more people to work with the company's platform and in turn grow its user base. The goal of the program is to train one million people on the ServiceNow platform by 2024, which will help enterprises by providing a work-ready pool of well-trained employees who can implement the platform and drive enterprise ServiceNow deployments inside businesses.
We believe this is a smart, timely, and innovative initiative that will help enterprises and ServiceNow – an actual win-win for everybody. This is the kind of smart thinking that allows companies like ServiceNow to always rise to the top.
ServiceNow Overview
The broad range of beneficial workflow automation software products for enterprises from ServiceNow continues to keep us bullish about this growing and progressive company. ServiceNow revenue remains strong and predictable, led by the company's intuitive and smart executive team, which continues to pilot the company with vision and steady execution.
Cloud-based workflow automation from ServiceNow gives enterprises systems that allow them to take a process, remove unneeded steps from its workflows, and get more work done in less time on a SaaS subscription basis. Workflow automation tools are likely to see additional jumps in adoption and investment in coming quarters as macroeconomic conditions and tight labor markets add further pressures on many companies.
As we have been saying lately, tech companies like ServiceNow are in a good position despite uncertain macroeconomic conditions. That is because enterprise tech is more deflationary than other market segments, particularly in the workflow, automation, analytics, and AI markets. This bodes well for companies with tech products that can deliver great value and results during difficult times.
As many tech companies see fluctuating global foreign exchange rates, rising interest rates, and Inflation as headwinds, automation becomes a lucrative opportunity for companies in a tougher market. Perhaps it was best summed up by McDermott himself in a conversation we had on earnings day where he reiterated the power of digital transformation will outstrip any macro headwinds we may face in the likely upcoming recession. And under these circumstances, it's becoming increasingly evident that ServiceNow is incredibly well positioned to excel and lead such transformation in this uncertain market.
Disclosure: Futurum Research is a research and advisory firm that engages or has engaged in research, analysis, and advisory services with many technology companies, including those mentioned in this article. The author does not hold any equity positions with any company mentioned in this article.
Analysis and opinions expressed herein are specific to the analyst individually and data and other information that might have been provided for validation, not those of Futurum Research as a whole.
Other insights from Futurum Research:
ServiceNow Recently Unveiled the Now Platform Tokyo Release, Designed to Help Drive — and Speed — Business Transformation
ServiceNow Revenue Hits $1.75B in Q2 2022, Up 24% YoY
Making Markets EP37: ServiceNow CEO Bill McDermott—Tech is the way out of our Economic Challenges
Image Credit: SailPoint