ServiceNow Recently Unveiled the Now Platform Tokyo Release, Designed to Help Drive — and Speed — Business Transformation
ServiceNow Recently Unveiled the Now Platform Tokyo Release, Designed to Help Drive — and Speed — Business Transformation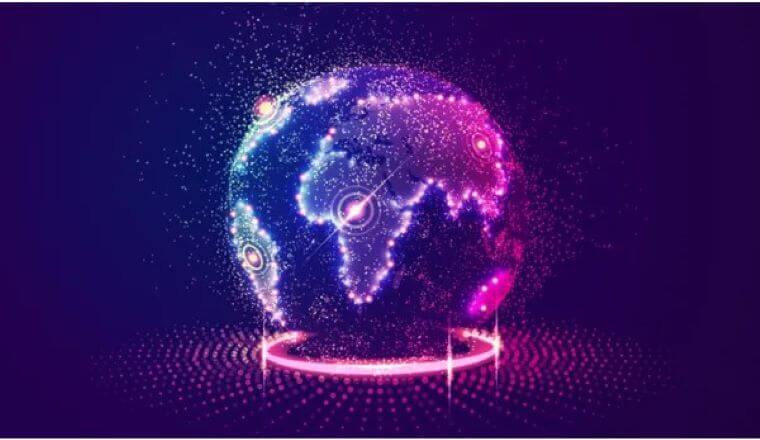 The News: ServiceNow recently launched the Now Platform Tokyo release, designed to help organizations accelerate their digital transformations, become resilient amid uncertainties, and adopt a digital-first approach more effectively. Read more about this development from the ServiceNow blog.
ServiceNow Recently Unveiled the Now Platform Tokyo Release, Designed to Help Drive — and Speed — Business Transformation
Analyst Take: I was pleased to see the unveiling by ServiceNow in the last few weeks of its Now Platform Tokyo release — the timing for which couldn't be better. It's safe to say, and perhaps even an understatement, that we are in challenging business times. Inflation, recession, supply chain challenges resulting from both a global pandemic, a war between Russia and Ukraine, tensions between China and the U.S., staff reductions and talent shortages — all combine to create a business environment where being more efficient and more productive is top of mind. Better workflows lead to happier, more productive workers, increased efficiencies, and better-looking bottom lines. They also lead to happier, more loyal customers — the kind who come back and spend more.
A Digital-First Transition for Resilience and Efficiency
The COVID-19 pandemic has forever changed the landscape of doing business in two simple ways: the first is that embracing digital transformation was no longer a nice to have, it was a business imperative, and the second is that the need for business resilience as a foundational business strategy became a reality.
Many platforms attempt to address these points, but most fail because they are either challenging to implement or use and difficult to integrate into the business process, and adoption throughout the organization is often challenging as a result.
ServiceNow's Now Platform Tokyo release offers what I see as one of the best solutions thus far by combining automation and digital workflows to help organizations manage IT services, employee experience, and customer service more effectively in what is effectively a completely new business environment.
ServiceNow's Now Platform Tokyo release includes several new features and capabilities that are purpose designed to help businesses become more resilient in the face of uncertainties. These features include:
Enterprise Asset Management (EAM) helps regulate the costs and risks and maximizes the full lifecycle of industrial physical assets with the least human intervention.
Environmental, Social, and Governance (ESG) Management allows organizations to measure and manage their environmental, social, and governance risks, and performance, with an end-to-end solution.
Supplier Lifecycle Management (SLM) optimizes the entire supplier relationship, from onboarding to performance management and contract renewals. It also seamlessly transitions traditional forms of supply-chain activities, such as using spreadsheets, to a digital workflow.
ServiceNow Vault secures confidential critical business transactions and documents with a tamper-proof audit trail.
Boosting Employee and Customer Retention
ServiceNow's Now Platform Tokyo release is also an excellent complement to the San Diego update, which seeks to increase employee productivity, innovation, and efficiency through hyper-automation.
The new workflow features make it easier for any organization to:
Discover the primary pain points of thought leaders via the Manager Hub. Here, team leads can monitor employee journeys, answer requests and concerns, and receive training and support that are designed to help enhance job satisfaction.
Speed up the digital transition and integration through the Admin Center. With an easy-to-understand blueprint and guide, users can deploy the ServiceNow platform by themselves, which I see as a big selling point. Also attractive is the fact that users can customize the solutions according to their preference.
Simplify HR processes using Issue Auto Resolution, particularly receiving, prioritizing, and answering employee requests. Through this functionality, the HR department is in a much better position to improve employee engagement and speedily provide the service employees seek.
I view these features as potentially playing a big role in reducing employee turnover rate, which is often a much higher bottom line cost to organizations than many realize. As just one example, according to research from Wharton measuring the effect of worker turnover on the quality of smartphones made in China showed just how valuable a stable workforce is. Their study showed that product failure goes up to 0.74 to 0.79% for every percentage-point increase in the weekly turnover rate. The study also found that failure was 10.2% higher in weeks following a payday (which is generally when high turnover happens), than for devices manufactured during low-turnover times (right before payday). Assembly lines within factories experiencing high employee turnover rates also produced devices with higher field failure rates. These are all little things but, taken together add up to hundreds of millions of dollars in costs.
These kinds of technology solutions can potentially play a big role in helping to strengthen and maintain employee engagement — which also benefits customers. Engaged employees perform better at work and happy, engaged employees also result in happy, satisfied customers.
Conclusion
ServiceNow's Now Platform Tokyo release is a strategic move by ServiceNow to address the needs of businesses as they continue their digital transformation journeys. Improved workflow management, Enterprise Asset Management (EAM), ESG management, Supplier Lifecycle Management (SLM), and the ability to conduct business securely and with an auditable trail are all keys to not only successful digital transformation, but also play a foundational role in risk mitigation and the quest for business resiliency.
Disclosure: Futurum Research is a research and advisory firm that engages or has engaged in research, analysis, and advisory services with many technology companies, including those mentioned in this article. The author does not hold any equity positions with any company mentioned in this article.
Analysis and opinions expressed herein are specific to the analyst individually and data and other information that might have been provided for validation, not those of Futurum Research as a whole.
Other insights from Futurum Research:
ServiceNow Revenue Hits $1.75B in Q2 2022, Up 24% YoY
Making Markets EP37: ServiceNow CEO Bill McDermott—Tech is the way out of our Economic Challenges
ServiceNow's Acquisition of Hitch Works Will Help Customers Address Talent Gaps
Image Credit: Intelligent CIO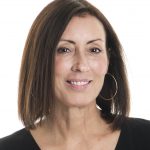 Shelly Kramer is a Principal Analyst and Founding Partner at Futurum Research. A serial entrepreneur with a technology centric focus, she has worked alongside some of the world's largest brands to embrace disruption and spur innovation, understand and address the realities of the connected customer, and help navigate the process of digital transformation. She brings 20 years' experience as a brand strategist to her work at Futurum, and has deep experience helping global companies with marketing challenges, GTM strategies, messaging development, and driving strategy and digital transformation for B2B brands across multiple verticals. Shelly's coverage areas include Collaboration/CX/SaaS, platforms, ESG, and Cybersecurity, as well as topics and trends related to the Future of Work, the transformation of the workplace and how people and technology are driving that transformation. A transplanted New Yorker, she has learned to love life in the Midwest, and has firsthand experience that some of the most innovative minds and most successful companies in the world also happen to live in "flyover country."