ServiceNow Q4 Reiterates Strength and Points to Strong Year Ahead
ServiceNow Q4 Reiterates Strength and Points to Strong Year Ahead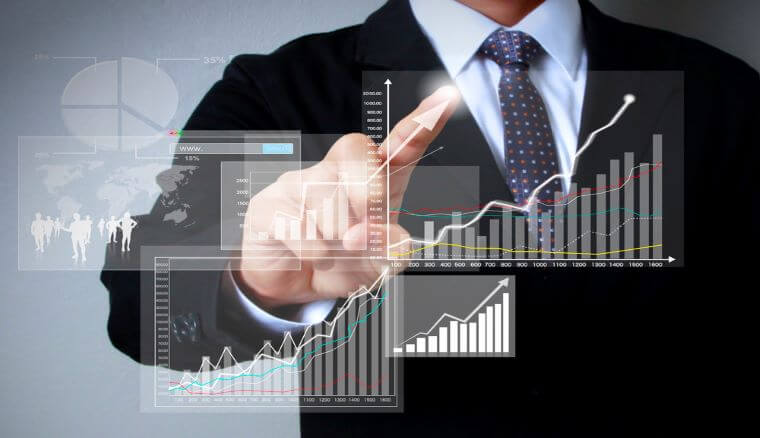 The News: ServiceNow ($NOW) reported Q4 earnings and full year 2021 results earlier today, here's how the company did:
ServiceNow exceeds high end of guidance across all Q4 2021 metrics; expects strong 2022 subscription revenues growth with constant currency subscription revenues growth acceleration year‑over‑year in Q1 2022.
Subscription revenues of $1,523 million in Q4 2021, representing 29% year‑over‑year growth, 30% adjusted for constant currency.
Current remaining performance obligations of $5.7 billion as of Q4 2021, representing 29% year‑over‑year growth, 32% adjusted for constant currency.
135 transactions over $1 million in net new annual contract value in Q4 2021, representing 52% year‑over‑year growth.
99% Subscription Renewal Rate.
For the full news from the company click here.
Analyst Take: As we enter a full-blown earnings schedule, the overall tech position continues to look positive. ServiceNow announced its Q4 earnings today, reiterating its position among fast-growing companies in the technology sector. ServiceNow is seen as a leader in the digital workflow space and has actively extended beyond the traditional IT service workflow use case over the last few years. After the market closed on Wednesday, the enterprise software maker advised that it expects 2022 subscription revenue in a range of $7.02 billion to $7.04 billion. Analysts predicted subscription revenue of $7.015 billion, with operating margins of 24.7%.
"Q4 was an outstanding quarter closing out an already phenomenal year of outperformance," said ServiceNow CFO Gina Mastantuono. "The company is firing on all cylinders, and we enter 2022 with tremendous momentum. We expect constant currency subscription revenue growth to accelerate year‑over‑year in Q1, setting us up for another strong year and putting us well on our way to becoming a $15 billion-plus revenue company."
We believe that ServiceNow is well-positioned to take advantage of the secular trends that have taken hold during the pandemic. One example is the 'great resignation'- this trend means more people are onboarding new employees daily. This employee migration is a tailwind for ServiceNow as they provide workflow solutions for end-to-end human resources departments. However, expectations from new employees are higher than they have ever been. New employees expect a consumer-grade experience and seek to be informed on a level they have never been before on the way into a company. With talent competition being a key concern for companies across the globe, slick automated processes are essential. ServiceNow is looking to position itself in the control tower for digital transformation, and CEO Bill McDermott stressed that this trend is being driven by where the industry is heading during the pandemic. As the company has moved beyond IT Service workflow management and into HR
ServiceNow Shuffles the Leadership Pack
In a separate press release and during the earnings call, the company announced a re-shuffle of the executive leadership team. In summary, the announcements are:
Chief Product and Engineering Officer Chirantan "CJ" Desai has been promoted to Chief Operating Officer (COO). As COO, Desai will now be responsible for industries and solution sales in addition to product, design, and engineering, and will including leading the company's focus on industry solutions.
Chief Revenue Officer Kevin Haverty has been promoted to a new strategic role as Senior Advisor to the CEO. Haverty will work to expand ServiceNow's footprint in the public sector and mentor early‑in‑career professionals across the company.
President of EMEA Paul Smith has been promoted to Chief Commercial Officer. Smith will oversee all regional sales teams, as well as sales enablement and sales operations.
Bill McDermott continues to bring up leadership from within the company. Roles like the one created for Kevin Haverty show extreme value in mentoring young executives and developing the next generation of leadership. I tend to see this as a culture builder in fast-paced companies, and it resonates well with the markets.
Rule of 60
Many CEOs are focused on driving their business to what is commonly known as the 'rule of 40'. Simply put, for high-growth software-as-a-service companies, revenue growth plus free cash flow margins combined should add up to more than 40 for a business to be considered on track. Based on the latest results, ServiceNow is blowing past the 'Rule of 40' and, more accurately, running to the 'Rule of 60'. ServiceNow is posting subscription growth above 30%, and free cash flow margins are also above 30%.
McDermott was clear that the company needed to turn greater focus to profitability. This approach makes perfect sense in a less friendly Fed environment where growth will be harder to come by, and more profitable tech names will be seen as safer investments.
The Q4 numbers posted represent a healthy beat across the board, with the company delivering on what mattered most, namely the 2022 subscriber revenue growth outlook of 28% implies. The key factor here is that this indicates no deceleration from 2021.
Continued Investment in Now Platform
During Q4, ServiceNow continued to further invest in the Now Platform with the acquisitions of software testing automation company DotWalk and ERP migration company Gekkobrain. The company highlighted its work with Global System Integrators on the Investor call late Wednesday. In particular, the company deepened its strategic partnership with EY to revolutionize finance and tax services on the Now Platform. According to the company, this focus will underpin EY's goal of creating a $1 billion business with ServiceNow by 2025. ServiceNow also shared that it was recently named the preferred workflow partner for DXC Platform X and expanded its partnership to form a DXC ServiceNow Strategic Business Group. These relationships with GSI partners will be critical for the continued expansion of ServiceNow, especially as it moves beyond the traditional IT workflow space and into more' line of business' related domains.
No Planned M&A Activity
Bill McDermott couldn't have been more emphatic and transparent about the company's plan towards inorganic growth. Typically, CEOs are cautious on earnings calls about overplaying their hand regarding guidance and when it comes to M&A activity. McDermott was clear that despite having $5bn of cash on hand, the company has no plans to make any acquisitions. He further elaborated on his thinking by stating that he wants the company's engineers focused on innovating the future rather than integrating the past. With the company demonstrating that they are on a fast path for growth, this type of laser focus on growing what they have and evolving it, rather than embarking on what could be distracting acquisition activity, is encouraging for its prospects.
Cross-Sell and Upsell Strategy Delivers Results
ServiceNow has long been the market leader in IT service workflow automation with its software tracking and managing services provided by IT departments. The company's Now Platform enables a self-service tech portal approach where employees gain access to administrative and workflow tools. More recently, ServiceNow has expanded from its core business into software for HR departments, customer service management, and security, and this strategic direction seems to be working.
One way to track the ability of a company to cross-sell and upsell is to follow the large customer metrics. The premise here is that the larger the customer revenue-wise, the more services they are consuming. While this is not a pure science when reported quarterly, this metric provides a directional indication of the ability for the sales team to cross/upsell multiple product lines to the same account. On this metric, ServiceNow is executing well. During Q4, it closed 135 transactions with more than $1 million in net new annual contract value, representing 52% year-over-year growth in the quarter ending December. The company now has 1,359 total customers with more than $1 million in annual contract value.
Overall Perspective
Customer demand for ServiceNow's innovative Platform is proving to be stronger than ever, and the Q4 and full 2021 numbers both from a revenue and revenue per customer back this up. The company is growing like a fast-moving startup but also delivering the profitability of a globally established SaaS leader.
The company is on a roll and once again reported results that significantly beat the high end of consensus expectations. ServiceNow is well-positioned to benefit from secular tailwinds, especially with the growing demand for workflow automation. My continued bullish perspective is reiterated by the demonstrable customer demand for ServiceNow's innovative Now platform is stronger than ever. When you couple this with a digital transformation trend pervasive in the industry across virtually all sectors, and continues to accelerate due to the pandemic and is unlikely to be slowed by macroeconomic headwinds, such as inflation and interest rate increases. I also see the company as a deflationary winner as companies seek to streamline processes and workflows and better manage margins even during what looks to be a slower growth period for the overall economy.
Disclosure: Futurum Research is a research and advisory firm that engages or has engaged in research, analysis, and advisory services with many technology companies, including those mentioned in this article. The author does not hold any equity positions with any company mentioned in this article.
Other insights from Futurum Research:
ServiceNow and EY Expand Strategic Partnership to Transform Tax Services for Digital Age 
ServiceNow Acquires DotWalk with Aims to Speed up Platform Upgrades
ServiceNow Rolls Out ESG Solution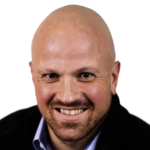 Daniel Newman is the Chief Analyst of Futurum Research and the CEO of The Futurum Group. Living his life at the intersection of people and technology, Daniel works with the world's largest technology brands exploring Digital Transformation and how it is influencing the enterprise. Read Full Bio