Semiconductors Are Hot, But Was Q4 EPYC for AMD?
Semiconductors Are Hot, But Was Q4 EPYC for AMD?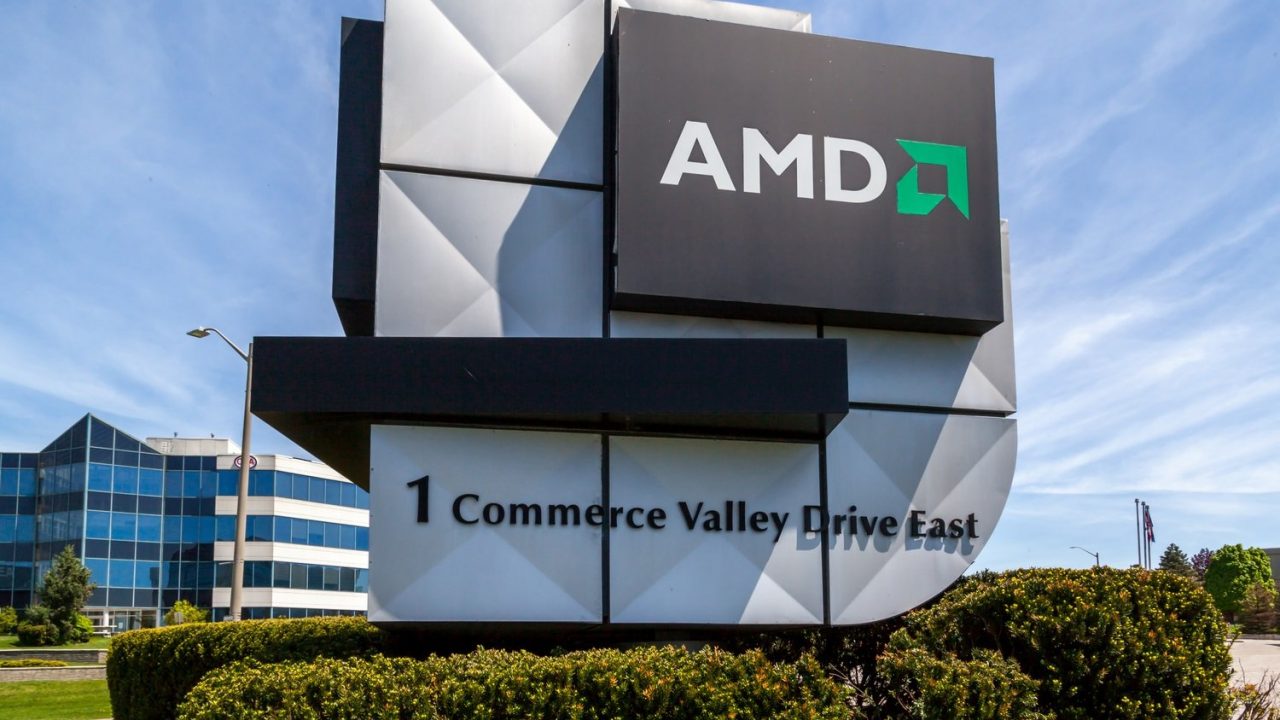 The News: AMD shares fell as much as 4% after the company reported fiscal fourth-quarter earnings that slightly beat analysts' estimates on Tuesday, but offered a light revenue forecast for the current quarter.
Here's how the company did:
Earnings: Excluding certain items, 32 cents per share, vs. 31 cents per share as expected by analysts, according to Refinitiv.
Revenue: $2.13 billion, vs. $2.11 billion as expected by analysts, according to Refinitiv.
AMD's revenue grew 50% on an annualized basis in the quarter that ended on December 28, according to a statement. Revenue growth for the 2019 fiscal year, at $6.73 billion, was up 4%. Read the full news piece on CNBC.
Analyst Take: AMD had a stellar calendar year in the market and has already seen its stock climb 10% in the new year. However, not everything in the stock market always reflects reality. Having said that, it was a pretty good year for AMD as the company launched an impressive set of products for client and data center and were able to get to the coveted 7nm ahead of Intel–but did that make a difference?
Sure, the YoY numbers looked great, but it is important to mention that last year's Q4 was awful for AMD. This year was much better and it looks like a lot of that can be attributed to its client business. There are really two stories here. The client business and the enterprise business. There is one more story, which is the terrible grouping of numbers for the data center business, but that will be covered when I talk about the enterprise businss
AMD's Client Business looks Solid
The growth in AMD's client business was on par with expectations. It was really good growth, but it was expected both because of a poor Q4 in the last fiscal and because of the known supply issues of its competitor.
This is the part of the business that has capitalized the most on Intel's challenges and with RYZEN and the win in 7nm it is easy to feel encouraged about its prospects for the new year in client.
AMD's Enterprise Business is Suspect
Enterprise is a whole different story. The numbers came in really low. Missing by more than $130 Million from expectations for the quarter. The earnings call pointed to weakness in gaming or what AMD refers to as semi-custom. No doubt with new consoles on the horizon that gaming numbers may have been soft, however I'm really wondering about EPYC?
EPYC is the company's flagship data center product. The faster, more power efficient, less expensive Intel killer–or at least that is what I had heard from many pundits, analysts and the company itself. Perhaps EPYC is doing well and the company didn't think it was important to talk about, but given the odd way the company bundles data center and semi-custom into the same number, one would think if the data center business had performed extremely well that AMD CEO, Dr. Lisa Su would have called this to attention? I'm really conflicted on this one and given the way the numbers break out it may well have been due to semi-custom but what about EPYC? (My fellow MarketWatch contributor, Therese Poleltti, spells this problem out nicely here.) 
Overall Impressions of AMD's Q4 Earnings and a Look Ahead
AMD had some victories that deserve recognition. Up on revenue, up on earnings, margin growth and what looks like a small market share gain in client (TBD). Winning the process technology race and getting the backing of Microsoft, Lenovo, HPE and others for variants of its chips in their products were all positives for 2019.
However, I think the company has come up short on its potential during a year when its competition was most vulnerable. Perhaps RYZEN could be claimed as a victory, but when you biggest competitor is having massive supply issues and delays in new products, you would expect to fall onto growth.
Intel is getting its act together on the client side and when its 10nm chips scale up, it will be game on and I don't see AMD being given a better look at growth than this year.
What is worse is on the data center side with EPYC. If EPYC was doing well, then why didn't Dr. Lisa Su mention it on the earnings call? Why, despite the poor performance of the enterprise business wasn't EPYC's battles won touted despite a loss in the war? Intel had tremendous results in data center this quarter and AMD supposedly has leapfrogged Intel, but didn't even mention results on the earnings call. That is suspect to me.
Going forward, AMD also didn't inspire its audience. Shares fell as guidance for the next quarter was soft. Much like client, the window for AMD was this year and the next few quarters. Intel is closing gaps and will be a harder place for AMD to win business in the future. If this year was the best AMD can do when all the dominoes were perfectly lined up–I'm concerned about how the company will be able to perform once Intel is running near full steam.
Futurum Research provides industry research and analysis. These columns are for educational purposes only and should not be considered in any way investment advice.
Other insights from the Futurum Research team:
Huawei Finds Its Way Into Britain's 5G Plans, Albeit Partially
HP Continues To Fight Xerox Overtures… As It Should
Apple's Deal With Broadcom Reveals Big Numbers But Leaves Questions
Image Credit: AMD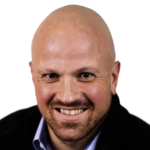 Daniel Newman is the Chief Analyst of Futurum Research and the CEO of The Futurum Group. Living his life at the intersection of people and technology, Daniel works with the world's largest technology brands exploring Digital Transformation and how it is influencing the enterprise. Read Full Bio